Want a HELOC? You Should Meet These Credit Requirements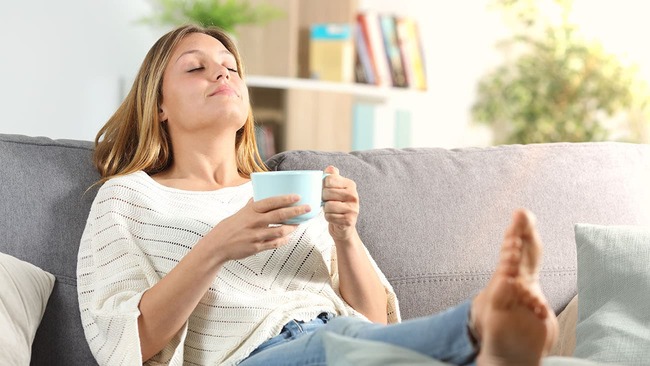 Published June 3, 2022
The minimum credit score for HELOC is 620, but there may be variations from lender to lender.
A HELOC, or home equity line of credit, enables you to conveniently access your home's established equity. Unlike a refinance loan that provides you with a lump sum of cash at closing, a HELOC establishes a line of credit that you can continue to draw cash from as needed for a defined period of time. Because of this feature, HELOCs are popular for those who are renovating their homes and who may need to make periodic draws for other purposes. Homeowners can use a HELOC for anything. By accessing only the money that is needed at the time, borrowers may keep interest charges and their loan payments to a minimum. 
Why credit scores matter
Lenders require a minimum credit score for HELOCs, so you will have a better chance of getting approved if you have at least a 680 score. A credit score is a strong indication of your ability to repay the loan. It is a direct reflection of how you have managed your debts over the last several years. At the same time, it reveals whether your current debt loan is comfortable or overwhelming. A credit score is a strong indicator of the lender's risk of making the loan to you. A lower credit score may indicate that you have a high total debt balance, that you have had trouble repaying debts on time in the past, or both. 
Alternatives to a HELOC
A HELOC is a popular option for drawing equity out of your home, but it is not the only option available. If you do not have the credit score needed for HELOC, it makes sense to consider other possibilities. For example, you may also access your home's equity through a traditional home equity loan, a cash-out refinance loan, or an all-in-one loan. While these options all offer the ability to tap into equity, they differ in important ways. If you're interested in a different type of refinance, schedule an appointment. We can help point you in the best direction.
All-in-one loans
An all-in-one loan is a unique mortgage option that enables an applicant to reduce interest charges and to better manage their finances. This is because an all-in-one mortgage bundles a mortgage and a HELOC with both savings and checking accounts. The result is the ability to reduce interest charges over the short term. However, the minimum credit score for HELOC is lower than the minimum requirement for an all-in-one loan. Generally, you will need a 700 score or higher to qualify for this alternative.
Home equity loans
If you do not have a minimum credit score for HELOC, you may qualify for a traditional home equity loan. Often, a home equity loan takes a second position behind a first lien mortgage. The cash-out proceeds will be available to you in a lump sum at closing. Unlike the minimum credit score for HELOC, home equity loans may be available for applicants with a credit score as low as 620. However, the actual credit score requirement may vary by lender. Many lenders have a requirement of 660 or higher.
Cash-out refinance loans
A cash-out refinance loan will replace your current mortgage with a new loan. By requesting a higher loan amount than your current mortgage's outstanding balance, you can access your home's equity. Unlike a HELOC, which establishes a line of credit based on your home's available equity, a cash-out refinance will deliver a lump sum of cash from the new loan's proceeds to you at closing. Generally, a refinance loan requires you to have a 580 credit score or higher. However, a 620 credit score is usually necessary for a cash-out refinance. As is the case with all mortgage loans, you may receive a better interest rate if you have a higher credit score.
Learn more today
You can see that your credit score will directly impact the loan options that are available to you. Compared to the other options available, the minimum credit score for HELOC is relatively high. With this in mind, it is important to understand all of your options. If you have not checked your credit score recently, doing so is an important first step to take. Once you know which types of mortgages you have access to based on your credit scores, you can determine if you have the minimum credit score for HELOC or if an alternative should be considered. 
Still not sure where to start? Schedule an appointment with one of our mortgage consultants. We can review your mortgage and help you make a decision.