Can I Refinance My HELOC Into My Mortgage?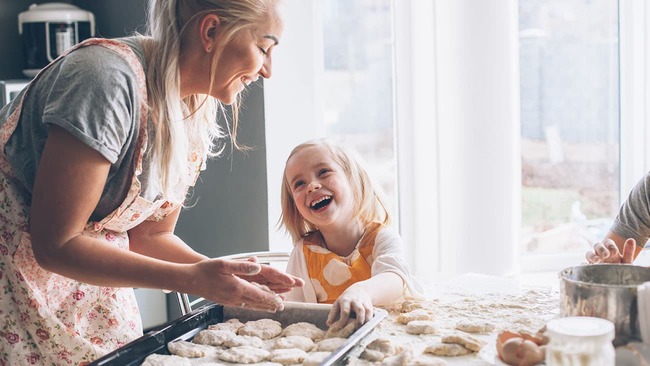 Published June 2, 2022
Although a HELOC can be a helpful way to access cash, paying back the loan can be a challenge. In many cases, borrowers only have to make interest payments during the draw period. As a result, you might be tempted to take full advantage of the line of credit. However, when your principal payments are finally due, you may be shocked at the size of the bill.
If you're trying to pay back your HELOC, you may wonder whether refinancing the loan will make the process easier. One of the most common questions borrowers have is whether it's possible to refinance HELOCs into mortgages. Fortunately, you can consolidate your HELOC and your mortgage if you refinance your home loan.
Refinancing a mortgage is a major decision, and it doesn't get rid of the debt from your HELOC. You'll still be responsible for repaying the funds you borrowed from the line of credit, but many homeowners find that it's easier to refinance HELOCs into mortgages than it is to pay the HELOC back separately. If you're considering this option, you should understand how it works, what the pros and cons are, and what alternatives are available. 
How to refinance HELOCs into mortgages
Homeowners can refinance HELOCs into mortgages by completing a cash-out refinance on their mortgage. Most lenders let approved homeowners borrow up to 80% of their home's value for a refinance, so the amount of cash you'll receive from the transaction depends on how much equity you have in your home. However, unless your home has significantly decreased in value, you should have enough equity to pay back your HELOC.
You can decide whether you want to refinance to a 15-year, 20-year, or 30-year mortgage. A shorter mortgage lifespan will result in less interest accruing, but your monthly payment will be larger. Some homeowners can manage a larger monthly payment when they refinance HELOCs into mortgages. Others opt for a 30-year loan to reduce their monthly bill. Schedule an appointment with our mortgage specialists to discuss your options and evaluate which choice is best for you. 
What to expect when you refinance a HELOC into a mortgage
To be approved for a cash-out refi, you'll have to meet your lender's income and home equity requirements. Refinancing your home can take several weeks to several months, and you'll have to gather a wide variety of documents so that your lender can review your financial situation. 
Refinancing also involves paying closing costs, so you should compare the expense of refinancing with the amount you'll save. Closing costs usually range from 2% to 5% of the loan's value. 
Pros and cons of refinancing a HELOC
For most homeowners who refinance HELOCs into mortgages, consolidating payments into one monthly bill is the primary advantage. Instead of managing a mortgage payment alongside a HELOC payment with a fluctuating interest rate, you can roll both into one loan that remains stable.
A reduced interest rate is another key benefit when you refinance HELOCs into mortgages. A typical HELOC has a fairly low interest rate compared to other forms of debt, but it rarely is as low as a mortgage rate. If you're able to refinance when mortgage rates dip, you can lock in a low rate and save thousands of dollars in interest. 
Closing costs are the main downside for homeowners who refinance HELOCs into mortgages. When refinancing your home, you should expect to pay several thousands of dollars in closing costs or roll these expenses into your new mortgage. These costs may completely offset the money you'll save from refinancing your HELOC. 
If you were already planning to refinance your home, completing a cash-out refinance to pay off your HELOC can be a good option. Refinancing may not be worthwhile if you only do it to get rid of your HELOC, though. Your refi may require a great deal of time and effort, and you may be able to find an easier way to pay off or refinance your HELOC. 
Other ways to refinance a HELOC
One of the simplest ways to refinance your HELOC is to convert it into a home equity loan. Because both loans are structured around your home equity, this can be a fairly seamless transition. You can take out a home equity loan, use the funds to pay back your HELOC, and then make payments toward the new debt. Home equity loans usually have fixed interest rates, so this could be the right option for you if you want a more stable payment plan. 
You could also replace your existing HELOC with a new HELOC. While you'll face the same pros and cons with your new HELOC as you did with your first one, you may benefit from restarting the draw period. HELOCs often offer low interest rates for the first few years of the loan, so you could take advantage of this opportunity to pay back the debt at a lower rate. 
Alternatives to refinancing
Refinancing isn't your only option when you're trying to pay back your HELOC. Some homeowners choose to replace their variable-rate HELOC with a fixed-rate HELOC, which allows them to lock in a stable interest rate and consistent monthly payment. If you can secure a low interest rate on a fixed HELOC, you could also reduce the total amount of interest that accrues on the loan.
If you're struggling to make your HELOC or mortgage payments, you could also look into local, state, or federal assistance programs. For instance, the Department of Housing and Urban Development offers programs to help homeowners make their housing payments during periods of financial hardship. 
Homeowners can refinance HELOCs into mortgages if consolidating the loans reduces their monthly expenses and simplifies the repayment process. There are also plenty of other ways to manage your HELOC so that you don't default on your payments, so you should consider the benefits and drawbacks of each option. If you're not sure which choice is right for you, discuss your options with one of our trusted mortgage consultants.