What Is an Interest-Only HELOC?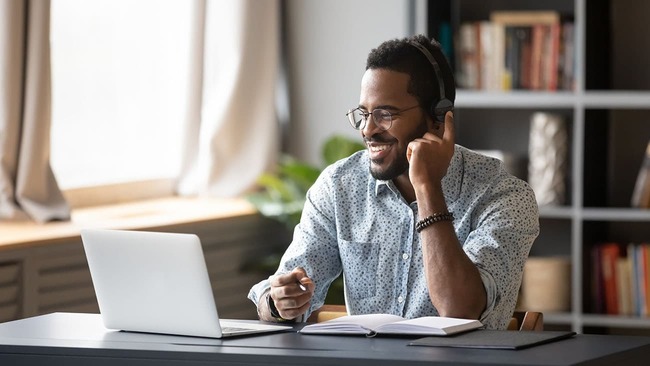 Published June 5, 2022
A home equity line of credit (HELOC) is a form of financing that allows you to tap into your home's equity. Your lender offers a line of credit based on the amount of equity you've accrued in your home, and you can continually borrow from this balance until you reach the limit.
HELOCs offer a draw period, usually lasting between five and 10 years, in which you can withdraw cash from your line of credit. Some HELOCs require interest and principal payments on the debt during this draw period, and others only require interest payments until the draw period ends. An interest-only HELOC can be a good option for homeowners who need access to cash and are confident in their ability to repay the principal in the future. Here's everything you need to know about interest-only HELOCs.
What is an interest-only HELOC?
An interest-only HELOC is a common loan that only requires interest payments during the draw period. You can keep a continual balance on the HELOC for the duration of the draw period, and you'll repay the principal with interest after the draw period closes.
Most HELOCs have variable interest rates. Lenders typically offer a low interest rate at the beginning of the loan, but after this introductory period ends, your rate may begin to fluctuate. The rate varies depending on the current market conditions and on your own creditworthiness. Because you only make interest payments during your draw period, your monthly payment can change dramatically as your interest rate changes.
Your payment during the draw period will also increase if your HELOC balance increases. When you take out additional funds from the line of credit, you'll owe more in interest even though you are not yet paying back the principal. If you do make extra payments toward the principal, though, your monthly interest payment can decrease. 
Related: What is a first-lien HELOC?
Pros and cons of interest-only HELOCs
HELOCs typically offer competitive interest rates when compared to your other loan options. If you have a lot of equity in your home, a HELOC is a great way to access a large amount of cash.
The flexibility of a HELOC is also desirable for many homeowners. While most types of loans offer a lump-sum payment, your HELOC is a line of credit that you can borrow from as needed. For example, you might get a HELOC this year to cover your child's tuition bill. If you need a major home repair next year, you could borrow again from the HELOC as long as you still have available credit.
An interest-only HELOC can be great in the first few years of the loan because you only make interest payments. However, this could work against you if you take out a larger balance than you can comfortably repay. Once the draw period ends, your monthly payments will increase substantially. 
Being unable to repay your HELOC can put you in a dire financial situation. Your home acts as security for the loan, so you might face foreclosure if you can't make your payments. If you do opt for an interest-only loan, it's essential that you plan ahead and ensure you can handle the principal and interest payments. 
When does an interest-only HELOC make sense?
A HELOC can be the right option for homeowners who have a lot of equity in their property. While there are other forms of borrowing available to cover personal expenses, HELOCs usually offer significantly lower interest rates than personal loans or credit cards.
A HELOC is also ideal for borrowers who have a strong payment history and good credit. The loan is secured by your home, so you have to be confident in your ability to repay the debt. Lenders are much more likely to approve applicants who have a lengthy credit history with few or no missed payments.
An interest-only HELOC is best for borrowers who know that they will be able to repay the principal of the loan when the time comes. Because the draw period is so lengthy, it's practically impossible to predict what your interest rate will be when the draw period closes. If you're considering an interest-only HELOC, you should be completely confident that you'll be in a financial position to pay off the balance when the draw period ends. If you expect any major life changes, such as a new child or retirement, a HELOC can be a risky choice. 
Related: What is a fixed-rate HELOC?
How to keep your HELOC "interest free"
You don't have to pay down the principal balance for your interest-only loan until after the draw period closes. Still, you'll put a lot of money toward interest if you only make interest payments for years. You can cut down on the total amount of interest you pay on your HELOC by paying off the principal balance as you go. 
Although this isn't required with an interest-only HELOC, it is the most cost-effective approach if you're able to afford it. Even paying off a small portion of the principal balance before the end of the draw period can reduce your interest payments.
Alternatives to a HELOC
If you've decided that a HELOC isn't the right option, you have several similar alternatives that may be a better fit. One popular choice is a home equity loan, which also allows you to tap into your home's equity. The key difference between a HELOC and a home equity loan is that the home equity loan is a one-time payment instead of a line of credit. Some homeowners prefer the simplicity and stability of a home equity loan over a HELOC.
Another way to access your home equity is a cash-out refinance. With a this type of refinance, you can replace your current mortgage with a larger one and receive the difference as a lump-sum payment. In most cases, mortgage lenders allow you to borrow up to 80% of your home's value, so a cash-out home refinance is a good option if you have more than 20% equity in the property. 
You could also opt for an all-in-one mortgage, which serves as a combination of a mortgage, a savings account, and a HELOC. With an all-in-one mortgage, your payments are held in a savings account so that you can access the funds when you need cash. This program is best for people with good credit and a strong borrowing history.
Interest-only HELOCs are a popular option for borrowers who have built up home equity and need access to funds for major expenses. Paying back the debt is a long-term commitment, though, so it's best for homeowners who have a clear vision of their financial future. You can weigh the pros and cons and consult with an American Finance mortgage expert determine whether a HELOC is the right choice for you.