What is a Mortgage on a House?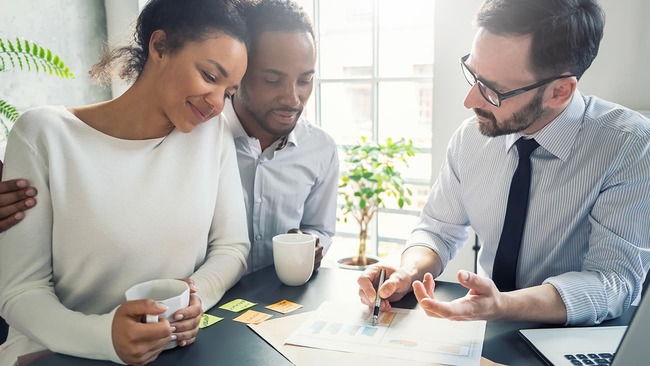 We hear all the time that owning a home is part of the American dream. It makes sense when you think about it — this is where you'll likely raise a family, create memories, and possibly even retire. Yet not a lot of people understand the options available to finance a home, specifically mortgages.
Continue reading as we dive deeper into mortgages and the role they play in the home buying process. 
What is a mortgage?
Let's start with the basics. A mortgage is a type of loan from a financial institution that allows a borrower to buy or refinance a home. It also gives your lender the right to take the property if you fail to keep up with the payments.
With home prices on the rise throughout the country, mortgages are becoming more valuable than ever. This is because every payment you make to your loan servicer helps you to build equity and invest in your future. You can't say the same when you're stuck renting.
What's the difference between a mortgage and a loan?
It's important to know that these terms are not interchangeable. A loan is essentially the relationship between a borrower (the person who receives the funds) and a creditor (the person who loans the funds). Of course, the borrower must pay back the principal amount and any accrued interest on the loan.
A mortgage, on the other hand, is a secured loan that's used to finance real estate. Home loans come with different terms compared to other types of loans, such as auto loans and student loans. Do yourself a favor and work with a lender who will customize a mortgage based on your financial situation.
Use our quick tool to compare mortgage types.
What is a pre-approval?
Now that you have a good idea of what a mortgage entails, let's discuss how to get one. The initial step involves something called pre-approval.
Lenders define mortgage pre-approval as the amount of home you can afford based on your financial profile. Think of it this way: In a hot real estate market, sellers have the ability to pick and choose offers. A pre-approval letter strengthens your offer and lets sellers know that you're serious about moving forward.   
Our mortgage consultants recommend doing a quick check-up of your finances before talking to a lender about pre-approval. This means assessing your level of debt and taking the necessary steps to improve your credit score. Lowering your debt-to-income ratio, or DTI, may also give you additional purchasing power when the time comes to buy a home. 
Can you buy a house without a mortgage?
Yes, it's certainly possible to buy your next home without traditional financing such as a mortgage. In fact, we have an entire article dedicated to the benefits of buying a home with cash. These buyers don't have to worry about paying years of interest or taking on yet another form of debt.
The flip side, though, is that a home mortgage ranks as one of the cheapest sources of financing. That's especially true in 2020 with the number of homeowners scoring historically low rates. Lastly, don't forget that the mortgage interest tax deduction can lead to significant savings in the spring.
How old do you have to be to get a mortgage?
The Equal Credit Opportunity Act (ECOA) prevents lenders from discriminating against a borrower based on their age. That said, most states require lenders to only conduct business with those who are at least 18 years old. If you're an older adult, you can rest assured that a mortgage lender can't use your age to deny your request for a loan.
So what's the best age to get a mortgage? There's no right or wrong answer, really. A reputable lender should focus solely on your ability to handle a monthly mortgage payment, whether you're 20, 60, or somewhere in between.
What is a mortgage payment?
Say you recently closed on a house and now you're gearing up to make your first mortgage payment. Sure, it's easy to pay what's owed every month and be satisfied with that. But in order to truly stay on top of your home loan, you'll want to understand exactly where your funds are going.  
Track your payoff progress by seeing how much of your monthly payment goes toward the principal as opposed to interest. Then note other charges on your statement, including homeowner's insurance, mortgage insurance, and property taxes. Perhaps you'll even have the opportunity to save money with a mortgage refinance. 
Give us a call at (800) 910-4055 to learn more about our mortgage options.