Common Reasons a Mortgage Loan is Denied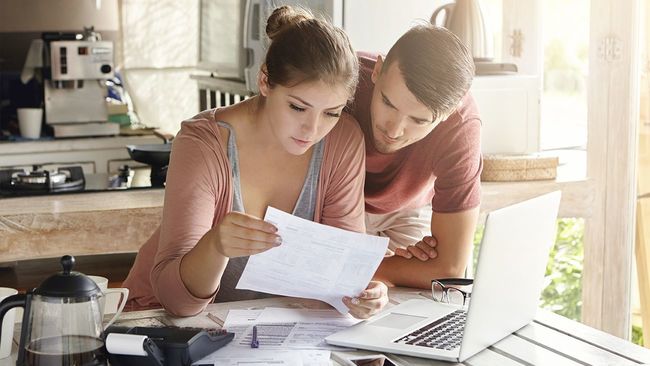 Home loan denial happens, but it doesn't mean you can never be a homeowner. There are many reasons why a lender may not have approved your loan. But, the key to success is understanding the reason(s) why and what you can do to correct the problem.
Check out our six possible causes for a home loan being denied. And, learn more about what you can do to ensure loan approval during your next mortgage application process.
1. Bad credit
According to Experian, the average FICO score in the U.S. was 714 in 2021. Yet many Americans have no idea where they stand in terms of credit score. If this sounds like your financial situation, it's a likely reason why your mortgage loan was denied. So, if you're continuously making late (or missing) payments on credit cards — especially cards with high balances — you're making it worse. And, there's nothing a lender can do about reversing a loan denial until you're able to raise your credit score.
Potential solution: Access a free credit report. The lender may have rejected your application because of something negative on your credit report. If so, they have to tell you that and give you the name and contact information of the consumer reporting company that provided the information. Get a free copy of that report if you ask for it within 60 days. Examine the credit report to see if it's up to date and accurate. The credit bureau must correct any report errors.
Unfortunately, if the credit report is accurate, you need to start repaying outstanding balances on time to re-establish an acceptable record. 
2. Low appraisal
If the property's appraisal is significantly lower than the purchase price, the loan-to-value ratio (LTV) may be higher than the lender can legally approve.
Potential solution: Property valuation issues, though not the easiest to work with, can be resolved. If the purchase price comes in higher than the neighborhood's home values, try renegotiating. Or, if you have the financial means to do so, make a larger down payment and accept the lower loan amount. Unfortunately, depending on the market, it's not likely you'll be able to shop lenders to see if you can receive more funds. The likelihood of the home still being on the market is pretty slim. So, you'll want to consider renegotiating or making a more substantial down payment.
3. Limited down payment and closing funds
After supplying your financial information to a lender and reviewing loan programs, you'll have a clear understanding of how much you'll need to put down and how much you will need for closing. These funds cannot be financed into your loan. If you are unable to come up with the funds on your own, chances are very high that you'll receive loan denial.
Potential solution: A gift from a relative can be used as long as no repayment is expected. Just be sure to source those funds, creating a paper trail that documents the money as a gift. Transparency and documentation are critical. Another solution would be having the seller pay some of the closing costs, such as the origination fees. Finally, you could correct this problem by simply waiting, giving yourself more time to save up the necessary funds.
4. High debt-to-income (DTI)
Before approving you for a mortgage, lenders review your monthly income in relation to your monthly debt, or your debt-to-income (DTI). A good rule of thumb: your mortgage payment should not be more than 28% of your monthly gross income. Similarly, your DTI should not be more than 36%. Percentages are slightly higher for FHA loans, as they're an easier home loan to qualify for.
Potential solution: With good credit and the ability to show on-time rent or mortgage payments, you may be able to convince the lender to reconsider. Even better, if you've received a raise or a promotion — something that shows more income from payroll — let your lender know. That alone will improve your DTI and your chances of receiving loan approval.
5. No credit
There are people out there who prefer to purchase most everything via cash, check, or debit card. They think, why put the cost on a credit card if you can afford to pay it off now? Well, not all debt and credit card use is terrible. You need to have established credit, so you're able to show your ability to take on debt and pay it off promptly and responsibly.
Potential solution: If this is your situation, you may be able to qualify based on what's called a "non-traditional credit history." Using this approach the lender will depend on utility companies, past and present landlords, and other sources who can verify you've met a regular payment obligation in a timely, consistent manner. Or, you can begin using credit cards and establishing that line of credit as you slowly move into other primary debt repayment forms, like a car loan. This approach will take a while, though, so plan to spend at least six months to a year of creating your credit history.
Home loan assistance for low-income home buyers
If your loan denial merely is due to the fact you don't make a lot of income, do your research on low-income housing programs. You can start by contacting state and local housing finance agencies, or non-profit housing assistance groups. The Department of Housing and Urban Development (HUD), the Federal National Mortgage Association (Fannie Mae), and the Federal Home Loan Mortgage Corporation (Freddie Mac) may also offer support. Many of these programs provide a home buyer grant to alleviate the burden of added debt. And, depending on the program, they may not even require repayment.
Steps to take so you can be approved
Consider loan denial a minor setback. And, don't forget about these corrections you can make to ensure you're one step closer to mortgage approval and home ownership.
Save, save, save for down payment and closing costs.

Carefully monitor your credit and limit your spending, especially as you get closer to the mortgage application process.

Challenge incorrect data on your credit report.

Pay off high-interest debt and keep credit card use reasonable.

Maintain a healthy DTI.
Understanding Your Mortgage Denial Letter
The Equal Credit Opportunity Act requires that your lender provide you with a reason for denial when it's a credit-related issue. More often than not, however, a lender will give some indication when a loan application is denied for other reasons than just credit.
Regardless of why your mortgage application was denied, review the loan rejection letter thoroughly. This way, you can receive the proper insight and education on what needs to be done. Some of these steps can be completed in a few weeks, while some may take a lot more time. It's good to be thorough, doing everything you can to better prepare for a home purchase. Because it's not just home loan approval you should be seeking, it's also the lowest rates and most affordable loan programs — both of which are accessible when you have healthy credit. Once you feel confident you've improved your financial situation, start the mortgage approval process again. There's not only a dream home out there for you, but there's also an ideal mortgage that can get you into your own home at an affordable monthly cost.