What to Look for in a Starter Home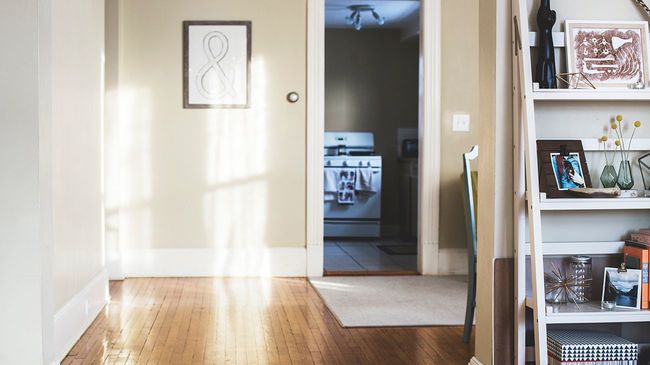 There's a first time for everything and purchasing an entry-level starter home is a great move for most first-time buyers. While a starter home may not be your "forever home" it can be an investment to build upon. From choosing the right location to choosing the right mortgage lender, there's plenty that goes into the important decision of purchasing your first home.
Coming off the heels of unprecedented economic growth in 2019, a lot of 20- and 30-somethings were entering the home market. Millennials reflect the bulk of first-time homebuyers and 50% of overall homebuyers closing on a loan in the spring. Realtor.com. Here are some thoughts as you weigh your options and the possibility of buying a starter home.
What to look for in a first home
Where do you want to live?
Do you want to live in the suburbs or in the heart of downtown? Maybe somewhere on the outskirts of a more rural area?
Consider that more densely populated areas tend to have higher home prices. Factor in things like driving distance to work or good school districts if you have little ones or may want to start a family while you're in your first house. Lastly, consider what you're willing to sacrifice, both in terms of location and size for a starter home.
The condition of the housing market
Many real estate markets nationwide are booming so consider if it's actually a good time to buy. Consider mortgage interest rates, home prices, and competition. In hot markets, when several buyers are interested in a home, it can start bidding wars and drive prices out of the range for first-time buyers. With the latest tax plan in place and the Federal Reserve in transition, keep a close eye on interest rate changes a few months ahead of when you plan to buy a home. Use this first time homebuyer checklist as a guide.
Quick guide: Is now a good time to buy a home?
How much can you afford?
It all boils down to affordability. Do you have money saved for a down payment? How much can you afford to spend on monthly mortgage payments? Have you considered the cost of utilities or unexpected repairs? Use one of our mortgage calculators to help estimate your monthly payments, determine your down payment needs, or see how much you can afford.
What kind of starter home do you want?
A starter home is a relatively small, economical place to live that typically caters to the unique needs of first-time homebuyers. To keep costs low, don't overlook a condo or townhouse in an up and coming area. If you're thinking more long-term and more space, a single-family detached home or a smaller house with the ability to build additions onto later might make more sense. The latter is typically more expensive but comes with more perks and possibilities.
Consider your 5- or 10-year plan depending on your expectations of homeownership. Will you need a garage in your first home or can you get by with on-street parking? Will you need to prepare your home for a baby in the future? Will stairs be a problem during your time there? How about the number, size, and locations of rooms? Taking each of these into account will ensure that you are looking for a home that fits your unique lifestyle and supports any expected growth or changes in the coming years.
A note on foreclosures and distressed properties: While fixer-uppers and foreclosures can be a great bargain, they can come with many surprises and pitfalls that may not make them a great starter home for new buyers not to mention financing them can be more difficult. Don't let a discounted price fool you into biting off more than you can chew and consider other options first.
Benefits of starter homes
They're common and available
Entry-level homes are everywhere so the inventory available at any given time is usually higher than larger, more established, and heavily customized properties. Because they're always in demand, the prices for these homes are often under pressure but they're generally priced at an entry-level price point also. Due to supply shortages over the past three years, prices have been higher year over year, however, the good news is that supply is finally catching back up with demand.
Related: Pros v. Cons of the Burbs & City
Smaller homes cost less
Bigger isn't always better. It turns out, the smallest homes appreciate the fastest. Smaller homes usually come with lower monthly mortgage payments because the sales price is less. Nothing surprising there. Your property taxes will also be less and more manageable if it's based primarily on that lower sales price too. But there's more. You also save a significant amount of money on utilities alone with a smaller home than a bigger one. Gas, electricity, heat, air conditioning, etc. will be considerably less for starter homes.
Consider the cost to maintain a larger home as well when estimating the overall cost of ownership. The larger, more feature-rich your first home is, the higher the cost will generally be to maintain it. One easy way to think of this is if you ever need to replace your home's roof. A modestly larger home can have a much larger roof to repair making adding a significant cost for what amounts to one issue.
Related: How to budget after buying a home
In summary
The bottom line, first-time homebuyers and starter homes complement each other best. Their demand is high but supply is catching making them more affordable than in recent years. They also appreciate faster than move-up homes making starter homes solid investments and potential secondary income generators if you decide to rent them out in the future if you move on to another home.