Preparing Your Home for a New Baby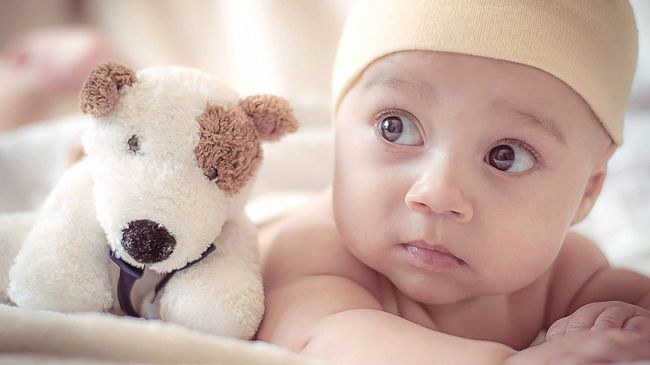 A lot of preparation goes into bringing home a new baby. It can be as simple as adding a crib, or as time-consuming as adding an extra bedroom. Needs vary based on family, but affording those needs may not be as difficult as you may think — especially when you consider some of the larger projects.
If you're trying to accommodate a growing family, we can help. Here are a few things to consider:
Clean the entire house
Nesting is common toward the end of pregnancy. And let's face it — it's never-ending after the baby arrives. So start thinking ahead on what chores can be done during pregnancy, after baby, and even further down the line.
Something that's often overlooked is air duct cleaning. No matter how old your home is, you'll want to consider cleaning out your air ducts and vents every now and again. Homes in newly developed neighborhoods can accumulate dust as new homes are constructed. Not to mention pet hair can get trapped in there. Getting carpets cleaned is another chore worth doing, so you can remove allergens, dirt, and stains before the baby is big enough to start crawling.
Complete a safety checklist
It may be some time before the baby is big enough to get into trouble, but time moves faster than you think. Get started early by making sure your cleaning supplies are locked up in cabinets. You'll also want to be sure electrical outlets have safety plugs, you have baby gates for stairs, and you safely secure any firearms in the home.
Last but not least, check all smoke and carbon monoxide detectors to ensure they are working safely. Have a safety plan in place so you know how — and where — everyone will safely evacuate in the event of a house fire.
Stock up on supplies
Make sure your home is filled with groceries, household cleaners, laundry soap, and personal care items because those first few weeks are going to be busy enough as it is. You won't want to be trekking to the store all the time. And speaking of stocking up - it's never a bad idea to cook large meal portions so some can be set aside and frozen. This way you'll have easy to thaw and cook meals once the baby is here.
Need some inspiration? Check out Pinterest for some easy recipes.
Add extra space
Sure you can keep a crib in your master bedroom so you're near your baby for the first few weeks or months, but what happens as they no longer require nightly feedings? Will you really want that space taken up, or would you prefer a bit of separation relying on the comfort of a video monitor? Most parents would agree moving their infant to another room — when the time is right — is an ideal way to get a (somewhat) good night's rest. If you have an existing room to use, great! But, what if you don't? Where will the baby go? It may be time to consider adding extra space.
A relatively easy way to afford that space is to look into a mortgage refinance. In most real estate markets throughout the country, home equity is up. This means you have access to money, courtesy of your home!
And mortgage interest rates are far more competitive than personal loan rates.
Through a cash-out refinance, you replace your current mortgage with a new one that has a higher balance. Meaning, you refinance for more than you owe and the difference between the two loans is then distributed as cash. Use that cash to add on another bedroom, finish the basement, or do whatever it is you need to do to make a home sweet home for your growing family.
Want to learn more about refinancing? Make the call today, and let our expert team guide you through the process. We're currently helping refinance customers close fast — some in as fast as 10 days!