City vs. Suburb: Which Living Situation is Right for You?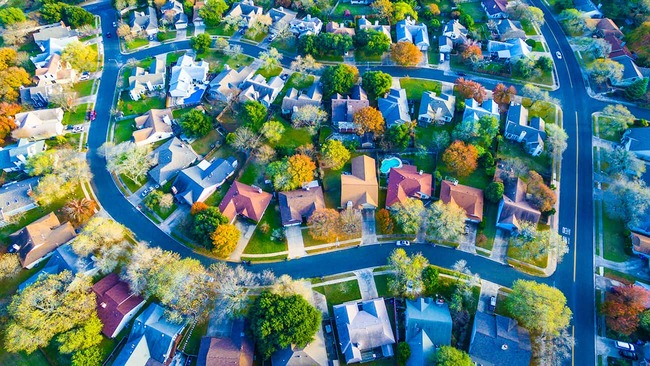 COVID-19 continues to impact the real estate market in more ways than one. The bad news? Millions of Americans are struggling to make their mortgage payments while countless others are just now exploring mortgage relief options such as deferment and forbearance.
The bright side of the pandemic, though, has to be the incredibly low mortgage rates. 
This means there's never been a better time to get a mortgage. A quick look at recent data shows that first-time buyers are taking advantage of this rate environment and moving into their first homes, for less. Those in starter homes, meanwhile, view this year as their opportunity to find their forever homes.
But we want to focus on another pandemic housing trend for the remainder of this article. With such favorable rates and the uncertainty of the virus, some borrowers feel skeptical about living in the city. These people would rather be done with the hustle and bustle of city life and enjoy the benefits of suburban living instead. 
So where's the best spot for you and your family: the city or the suburbs? Keep reading as we discuss the pros and cons of each locale. 
Advantages of living in a big city
Convenience
This might be the biggest draw of city living. Thanks to public transportation and accessibility, you won't have to worry about constantly driving. You may eventually decide to sell your car altogether.
Entertainment
Most large cities feature plenty of cultural attractions and entertainment venues. Whether you're interested in theater, music, sports, or a mix of things, the city has it all. Just note that regularly going to concerts, games, and other popular events can become expensive.
Medical care
Perhaps you or someone in your family requires routine medical care. Living in a major city allows you to obtain the highest level of assistance without having to drive across town. Additionally, you'll have your pick from several medical facilities. 
Disadvantages of living in a big city
Minimal privacy
This tends to be a deal-breaker for folks browsing homes in a crowded metropolitan. You'll need to ask yourself what's more important: knowing you can walk to your favorite music hall or having privacy. City living and crowds often go hand in hand.
Lack of affordability
Say you want a large urban home that's comfortable for your growing family. Depending on where you're located, you could have a difficult time landing a residence within your budget. That's why our mortgage consultants suggest getting pre-approved early in the process and being mindful of your price range.
Away from Mother Nature
There's no question that living in the city has its perks. But don't forget that, as humans, we're conditioned to be in nature. If you're accustomed to exercising and spending long weekends in green spaces, you may not adjust well to city life.
Advantages of living in the suburbs
Affordable housing
Not exactly a surprise, right? Those hoping to maximize their home buying power should absolutely expand their search to the suburbs. You'll notice it's possible to acquire more home for less the further you are from a big city.
A greater sense of community
It's typically easier for homeowners to connect when they're in the suburbs. Though you'll have your fair share of privacy, it's a good bet that you'll engage with neighbors at the clubhouse pool, fitness center, or just on your way to the mailbox. These people also care about the neighborhood since they're responsible for HOA fees as well. 
A higher quality of life
You can still enjoy city life without having to live there! Sure, downtown traffic and parallel parking are never fun. But residing in the suburbs provides everything you need — healthcare, entertainment, restaurants — without having to compromise on space or your outdoor activities.
Disadvantages of living in the suburbs
Job uncertainty
There are fewer job openings in a suburb than a large metropolitan. So if you do opt for a home outside of the city, make sure things are stable with your job. Alternatively, you could catch on with a company that lets employees work from home.
Less exciting
It's certainly an adjustment to go from fast-paced city life to a much slower way of life in the suburbs. Again, what you prefer depends on your unique situation. But those weekly treks downtown will likely end soon after making suburbia home.
More driving
Maybe you always envisioned walking home from the grocery store or your favorite restaurant. We hate to break it to you, but suburban residents rely on their vehicles to get almost anywhere. And trust us, the cost of gas, maintenance, and insurance adds up in a hurry.
Helping you fund your dream home
Regardless of where you wish to call home, American Financing can help you fund it. We'll guide you through the city vs. suburb conversation and create a custom loan that helps you achieve your goals. Contact a dedicated mortgage consultant at (800) 910-4055.