Holiday Home Buying: How to Land an Incredible Deal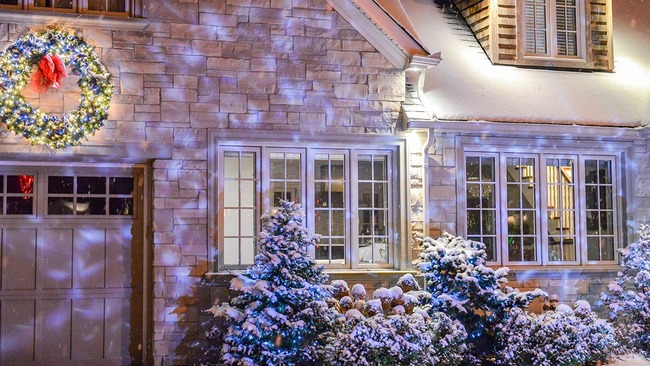 The holidays are a time to slow down and relax with loved ones. While many folks take a vacation in November or December, others choose to spend their days off at home. Either way, the season gives us an opportunity to savor the little things before we look ahead to a new year.
If buying a home is at the top of your to-do list, with mortgage rates near historic lows, it might be worth starting the process now.
Reasons to buy a home during the holiday season
Less competition
It's been anything but typical since the start of the COVID19 pandemic, and that includes what's happened with the housing market. The combination of ultra-low rates and low inventory led to countless bidding wars across the country. This trend was apparent in both starter homes (such as condos and townhomes) and more expensive single-family homes.
That being said, these last few weeks of the year favor buyers. As we mentioned above, most people are focused on other things. They're shopping for gifts, decorating their homes, and attending virtual holiday parties.
This is all good news for you! Less competition from other buyers increases your chances of landing your dream home. And trust us, you'd rather not get caught up in the stress of a multiple-offer scenario.
Motivated sellers
Real estate agents will tell you that a seller who puts their home on the market during the holidays wants to make a deal. Think about it — they won't be getting the same level of interest than if they waited for the traditional spring home buying season. Whatever their reason for selling, they're likely in a hurry to do so.
You may be able to save thousands of dollars on your home purchase simply by being the "early bird." This is especially true if the seller was unable to generate much interest in the property beforehand. Just be mindful of the house you're buying in case you end up paying for repairs and improvements yourself.
End-of-year tax savings
Can you believe that tax season is right around the corner? While you won't be receiving much financial documentation for 2021 until January, you can still get your financial ducks in a row through the end of the year. Possible action steps include contributing to a retirement account or charitable organization.
Buying a home also provides tax relief. As explained by Realtor.com, home buyers have the ability to deduct mortgage interest, points, and taxes. Consider talking to a professional to understand how a home purchase could affect your tax liability. 
Tips for buying a house in winter
Make your offer stand out
You'll need to boost your financial profile before putting in an offer on a home. Do everything in your power to improve your credit score, from paying down debt to disputing errors on your credit report. Keep in mind that a higher credit score translates to greater buying power and a lower mortgage rate.
Set a budget
It's easy to think that you must buy the most expensive home possible. So, if a lender pre-approves you and your spouse for a loan of up to $400,000, you have to buy a $400,000 home. This idea couldn't be further from the truth!
Remember to give yourself some wiggle room after you pay the mortgage every month. You should have enough funds left over to cover other essential expenses, such as recurring bills, groceries, and transportation. Trust us, a monthly budget and home affordability calculator can prevent you from buying the wrong home.
Trust your realtor
The best real estate agents are the ones who simplify the home buying process for their clients. They can be reached day or night, and know their local market inside and out. Pro tip: interview multiple real estate agents and go with the realtor who makes you feel the most confident.
What is the best month to buy a house?
Still not keen on holiday home buying? Then we should mention that winter is usually the ideal time for buyers in search of the best deal. More specially, December is the best time to buy a house.
According to ATTOM Data Solutions, December 4, 26, and 31 were the only days all year that offered discounts below estimated market value. Check out this article from Millionacres to see which month you may want to avoid shopping for a home.
At American Financing, our mortgage consultants are available year-round to guide you through your home buying journey. Take a look at the loan programs we offer or call (800) 910-4055.