Home Mortgage Options and Benefits for Teachers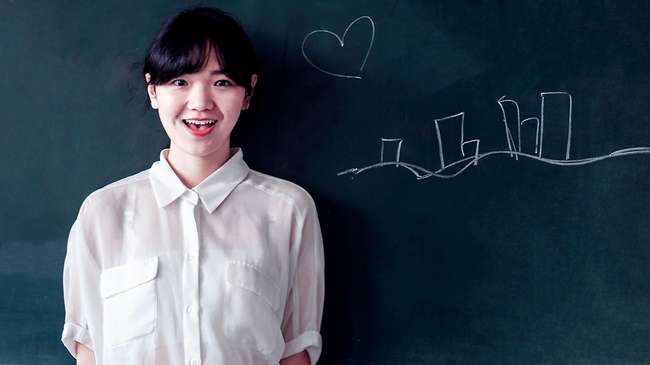 Teachers are the backbone of society. As an educator, you mold the minds of future leaders. Yet (likely) because of your salary, you may need affordable housing. Buying a home anywhere, especially in metro areas, requires a lot of planning and patience. With rising housing costs, the largest hurdle most home buyers face is finding a way to finance a home. But the good news is there are plenty of teacher home loans and grants that can help make your homeownership dream a reality.
ABCs of home buying
The best way to start the home buying process is to meet with a mortgage lender. A lender can review your finances and help you determine how much you can comfortably afford on your salary. They can also go over down payment assistance programs to see what kind of grants you may qualify for.
Mortgage programs for teachers
Good Neighbors Next Door
The U.S. Department of Housing and Urban Development (HUD) offers a variety of home buying assistance programs, including the Good Neighbors Next Door Program. This program was developed to help pre-kindergarten through 12th-grade teachers (and other public servant professionals) become homeowners. It offers a 50% discount on homes listed by HUD in return for committing to live in the property for 36 months.
How do you participate? First of all, check for eligible homes listed in your state. Then, follow the instructions to submit your interest in buying a specific home. If there are various parties interested in the same house, a random lottery selection will be held. In your case, make sure that you meet the specific requirements for a teacher and comply with HUD's regulations for the program.
Teacher Next Door
HUD's Teacher Next Door Program pairs educators with federal, state, and local home loan programs for teachers — including the Good Neighbors Next Door program. It also grants up to $4,170 for teachers and even $6,000 in some areas depending on the cost of living. Not only could you be eligible for the Teacher Next Door program, but you may also have access to another $10,681 in down payment assistance. And there aren't any upfront, application, or broker fees. But wait, there's more! Other freebies include a free appraisal, home buyer representation, access to MLS listings, nationwide access to foreclosures, discount title fees, and preferred interest rates. Teacher Next Door is designed to match the right educators with the right teacher mortgage loans.
Landed down payment support
Landed is a company that invests alongside teachers and school staff when they are ready to buy a home in expensive cities like San Francisco, Denver, Los Angeles, and Seattle. It will provide you half of the down payment funds you need as long as you agree to share 25% of your investment when the time comes to sell.
Employees – including teachers, principals, bus drivers, custodians, and others – must have worked for the district for at least two years, and must agree to stay for two more. If they voluntarily leave before then, they have a year to pay Landed back.
Landed pays for its portion with more than $15 million in donations from foundations including the Chan Zuckerberg Initiative, funded by Facebook creator Mark Zuckerberg and his wife Priscilla Chan; and the Zoma Foundation, funded by Walmart heir Ben Walton and his wife, Lucy Ana.
If you are comfortable with the amount of money you bring in each month, but you don't have enough upfront, companies like Landed may be an option.
Local programs
Check with your state for home loan teacher programs that aren't offered federally. Many states offer similar home loans for teachers. In many cases, Teacher Next Door can connect qualified home buyers with the appropriate grants and programs, but you can still search for mortgage loans for teachers that are unique to your state.
For example, Californian teachers can qualify for the Extra Credit Teacher Home Purchase Program (ECTP). This program grants eligible applicants a deferred, junior loan ranging between $7,500 and $15,000 depending on where the home is being purchased. ECTP requires that teachers be first-time home buyers, employed in a county/continuation or high priority school in California, work in the same school for three years continuously and that a home buyers education course is taken. So be on the lookout for programs specific to your state!
Dedicated teacher housing
In some areas, available housing is set aside just for teachers. While it's geared more toward renting, teacher-specific housing can provide below-market rates or rent discounts that can help you save for a home of your own.
In Dare County, North Carolina, teachers can sign up for affordable teacher housing through the Dare Education Foundation. Here, they offer units that rent below market value. Many states provide similar options for teachers who may not otherwise be able to afford to live in certain school zones.
An affordable apartment residence for teachers and nonprofits in Baltimore, called Union Mill, offers up to a $600 rent discount for teachers. Your local school district or teachers union should have more information on dedicated housing for teachers. Bottom line, the dedicated teacher housing option is a must for teachers preparing to buy a home and are looking for cost savings.
Spring shopping vs. offseason shopping
Given your work schedule, it may be easiest to start the home buying process after school lets out in early summer, but is it your best option?
There will still be many homes on the market to choose from, and some of them (depending on their list date) may offer price decreases. So, it certainly is a great time to start shopping, especially if you've already taken care of mortgage pre-approval.
Though you can also consider winter home shopping if you're looking to relocate within your school district and you have time over winter break to make a move. Toward the end of the year, you could be looking at lower housing prices. There may not be as many homes on the market, but there's also less competition, which can equal an incredible deal.
Denver housing market
In the nation's top 28 housing markets, Denver ranks as the least affordable for teachers, according to a Redfin report. But not mentioned in the report are the different homes for teachers programs and grants available for those who qualify. If you're a local teacher — or one relocating to the Denver area and are looking to buy home — there's light at the end of the tunnel.
CHFA loans
Perfect for teachers in or moving to Colorado: the Colorado Housing and Financing Authority (CHFA) provides a loan program for Coloradan first-time home buyers offering down payment assistance, affordable rates, closing cost support, and more. And, within the CHFA loan, there are a variety of programs that appeal to different borrowers and financial situations. Make sure to speak with a CHFA mortgage consultant to check on eligibility requirements for each individual program to see which one fits your needs.
Research teacher home buying programs
Keep in mind that not all mortgage lenders are created equal. Some charge fees to pre-qualify, and some work entirely on commission — so you could be forced into a loan that may not make sense for you. That's why it's important to choose a lender who will create the right mortgage for teachers.
At American Financing, our team understands the ins and outs of teacher mortgage programs. We're a family-owned, Colorado-based mortgage lender that's been serving the community since 1999. We can use every loan in the industry: FHA, CHFA, VA, Conventional, just to name a few. Known for our excellent service, low rates, and fast closings — American Financing can put you on the surest path to homeownership.