Guide to Shopping Interest Rates & Comparing Mortgage Lenders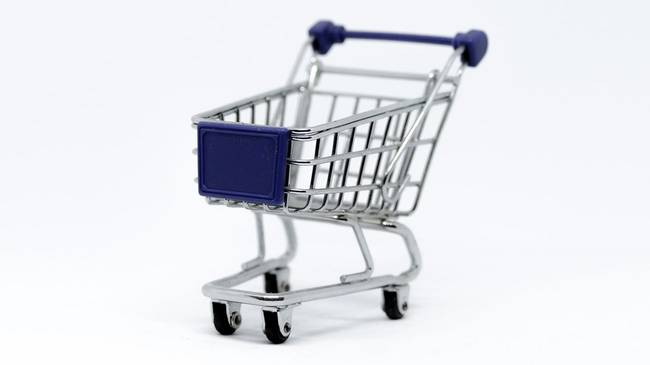 Buyers often shop around when it comes to cars, hotels, flights, and basically most consumer goods or services. Yet many don't when it comes to mortgage lenders. In fact, "almost half of all borrowers seriously consider only a single mortgage lender or broker before deciding where to apply," according to the Consumer Financial Protection Bureau. It's a decision that may cost you thousands of dollars a year.
Borrowers who consider interest rates offered by more than one lender may see substantial differences in the rates. Rates could vary by more than half a percent from lender to lender. For example, let's say you have a 30-year fixed loan for a $350,000 home. Getting an interest rate of 4.5% instead of 5% translates into approximately $90 savings per month. So over the first five years, you would save about $5,400 in mortgage payments. In addition, the lower interest rate means that you'd pay off an additional $1,974 in principal in the first five years, even while making lower payments.
Use our mortgage calculator to see for yourself!
Not all mortgage lenders work the same. Be sure to ask yourself the following questions. Do you feel more comfortable working with someone local or national? Do you prefer a bank, credit union, or mortgage broker? What are they rated online? Like we mentioned earlier, it's a decision based on personal preference. There is no right or wrong answer.
Let our guide help you when shopping around for interest rates and when comparing mortgage lenders.
Shopping for interest rates
Buying a home will be one of the biggest financial decisions you'll ever make. And the mortgage you need to finance it will probably be the biggest debt you ever assume. It only makes sense to shop around for the lowest interest rate to save big in the long run. Even shaving off half a percentage point can mean huge savings over the life of the loan.
Before shopping for interest rates — make sure you consider how many points you want to pay and how long you want to lock in the rate. You don't have to really intend to lock in the rate at any point when you're shopping around. However, you have to give lenders all the same parameters so that you get useful quotes. You also have to get your quotes all on the same day. Rates can change daily so take rate quotes from ads with a grain of salt.
When should you lock an interest rate? There's no rhyme or reason to the process, but understanding what influences interest rates can help. But generally, troubled times and uncertainty are good for mortgage rates. Investors tend to flock to bonds in bad times, and more demand pushes interest rates lower.
Tip: Take a look at how your FICO score affects your interest rate. Remember, a high credit score can save you thousands of dollars in interest over the life of your mortgage loan.
Local vs national mortgage lenders
So you're chomping at the bit for a new home. But you can't decide between a national or local lender for your home loan. There are merits to both types of mortgage lenders so it really depends on you.
National lenders offer the following:
The convenience, support, and security that comes with a national brand

Access to online applications and portals, even eSign

In-house underwriting and large teams to process loans fast
There some shortcomings when it comes to national lenders. The bigger the lender, the more loans they close, which means you're just one of the thousands of clients. So they may or may not bend over backward for you. They also tend to work with "ideal" borrowers that have a steady work history, W2s, and a good credit score. Many borrowers don't fit that cookie-cutter mold and require a more personal touch.
Local lenders offer the following:
One-on-one guidance and ongoing support from a direct contact

More willing to work with borrowers that don't have all their financial ducks in a row

The same loan programs as the national lenders — Conventional, FHA, VA, USDA, etc.
Being a smaller lender does come with its own challenges. Local lenders don't have an established national brand so they don't attract as many borrowers. This makes drumming up business even more difficult. Smaller lenders also have fewer workers on staff. They simply can't be available 24/7 for their clients — and that could be a deal-breaker for some.
Online mortgage lender ratings
A few minutes of online research can help you whittle down your list of lenders. Online reviews don't provide any guarantees. But they're a great indicator of what you can expect from a mortgage lender. According to BrightLocal, "85% of consumers trust online reviews as much as personal recommendations." Keep in mind, that the more reviews a lender has — the more accurate their rating.
Trusted consumer review sources include:
Google

Better Business Bureau

Facebook

Trustpilot

Zillow
Ultimately, your choice really depends on your needs as a borrower. Not just from a credit profile standpoint but from a personal one as well. Do you feel more comfortable working with a nationally recognized mortgage lender? Or do you prefer the hometown hospitality of a local mortgage lender? What rates do they offer? What level of customer service do they provide? What do their online reviews look like? There is plenty to consider. But above all, choose a lender you can trust.
When choosing to work with American Financing, you get a little bit of everything. We're a family-owned company, and we are licensed in all 50 states. We offer competitive interest rates and fast closings. But don't just take our word for it, check out our Google reviews.