Refinancing During COVID-19: Changes & What to Know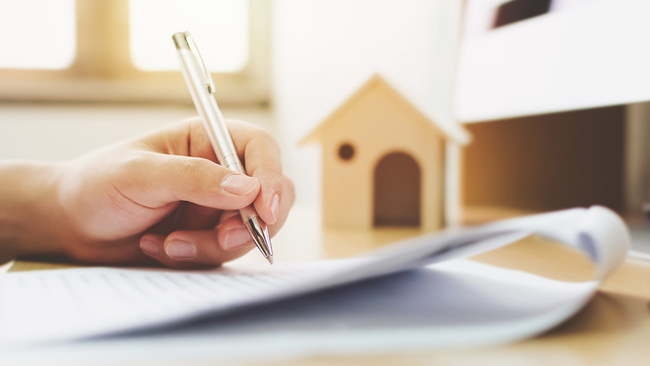 It's hard to believe that Americans have now spent months trying to combat the coronavirus. As many of us adjust to the new normal, working from home or communicating remotely, the mortgage industry has changed as well.
The Mortgage Bankers Association revealed in April that the Refinance Index increased to the highest level in over a decade. But not all borrowers are convinced in moving forward with a refinance possibly due to how the process works under new and evolving local COVID-19 rules. Despite rates being at record lows, there are still millions of homeowners leaving money on the table.
As we explained in a previous article, stricter mortgage lending requirements could pose challenges for those hoping to obtain a mortgage. The unstable economy and an increase in mortgage forbearance requests have lenders rejecting more applicants than usual. What's more, today's ideal borrower should have high credit scores, proper employment documentation, and a sizable down payment.
We get it — you may be skeptical about refinancing during a pandemic. The reality, though, is that such a move could save you hundreds of dollars a month or more.
Home refinancing under COVID-19 rules
Mortgage lenders have embraced the use of technology during this pandemic. In fact, it's becoming common for borrowers to go through most of the refinance process from the comfort and safety of their own homes. Just know that all lenders are conducting business differently, and that turnaround times vary.
Can I complete my refinance over the phone?
Borrowers certainly have the option to provide their information over the phone. Often times, only when you sign the closing documents will a face-to-face meeting be necessary. With mortgage rates at all-time lows, lender volume is at an all-time high so we encourage applying online first to possibly speed up the process. This allows our customer service team to prepare any necessary information to answer your questions and provide the best service to get your home refinancing done efficiently. 
Do I need to meet in person?
The majority of our American Financing team continues to work remotely, however at times it is encouraged or more desireable for some customers to come to our office. We understand meeting in person. It's the often the largest financial transaction a person can make and the being face-to-face makes some people comfortable. We ask that borrowers preparing for loan closings, document drop-offs, or other necessary in-office visits contact their mortgage consultant to schedule a time. This ensures that we have taken the appropriate precautions to protect the health and well-being of our customers and employees. Though we've experienced a significant increase in demand, customer service remains a top priority. 
What precautions are taken for in-person appointments?
We're going above and beyond to ensure a safe and clean workspace for any in-person visits to our office. This includes but is certainly not limited to, practicing and enforcing social distancing in our office space, regularly disinfecting interior and exterior surfaces, keeping hand sanitizer readily available, and limiting the number of occupants at a time in the office.
Can I close my loan at home & what precautions are taken?
Of course! This is a very common and convenient way to finish your home refinancing. A closing date and time will be scheduled with your title company to fit your needs.
Though the closing agent is sent out by the title company, not the lender, we encourage all whom we work with to practice social distancing and the use of face coverings to ensure the safety of our customers, employees, and greater community. You can expect your closer to be wearing a mask upon arrival. It's also likely that they will avoid things such as shaking hands and sharing pens. It's nothing personal of course, just safer this way. This person will also be asked to stay home if they aren't feeling well on the day of your closing and may even have their temperature taken prior to every appointment. Contact your title company to get more information on their safety practices.
Now that we've covered the safety aspect, let's talk about the dollars cents of refinancing and what to look for.
Cost of your current mortgage
Not everyone will benefit from a mortgage refinance. That's why it's important to calculate the cost of your existing mortgage as soon as possible. In order to do this, you'll need to know your mortgage term, your monthly payment, and the interest rate.
Just remember that mortgage rates change daily, and it's impossible to "time the market" perfectly. So talk to a lender about how much you're currently paying for a mortgage, as well as your potential savings with a refinance.
Pro tip: You can pay off your mortgage faster by refinancing from a 30-year loan to a 15-year loan. You'll pay off your house in half the time and save a ton of money on interest.  
What's the goal?
This varies by borrower. While some homeowners want to ditch their mortgage sooner, others like the idea of keeping more of their money every month. Again, this is where having a conversation with a trusted lender comes into play.
Something else worth mentioning about a mortgage refinance is the closing costs associated with the new loan. The amount you bring to the table ultimately hinges on your lender, loan program, and third parties. 
Then there's the length of time you want to stay in your home. If you plan on moving in the next six months, you probably won't recoup what you spent on closing costs. A borrower gets the most out of their refinance when they remain in their home for at least a few more years.
Curious about your mortgage refinance options if you've accrued a decent amount of equity in your home? With a cash-out refinance, you essentially replace your current loan with a larger loan and pocket the difference in cash. Homeowners can use the surplus funds to pay for repairs, build up an emergency fund, or finance an investment property.
Your credit score could be the deciding factor
Can't remember the last time you checked your credit scores? Luckily for you, the three main credit bureaus are offering free weekly online reports through April 2021. This is your chance to see where you're at with Equifax, Experian, and TransUnion.
Ask any mortgage lender and they'll tell you that creditworthiness remains an integral part of the pre-approval process. While there are loan programs available for borrowers with low credit scores, the only way you're going to land a historically low rate is by maintaining a high score. This starts with becoming debt-free.
At American Financing, our mortgage consultants recommend improving your credit score before looking into a refinance. Believe it or not, raising your score by a single point can help you secure a better rate — leading to greater savings in the long run.
Could you do away with PMI?
Most borrowers who fail to put 20% down at closing are required to pay private mortgage insurance (PMI). But what you might not realize is that you can get rid of mortgage insurance once your loan balance reaches the 80/20 loan-to-value ratio. And with home prices (and equity) on the rise, you may be able to eliminate PMI with a refinance.