FHA ARM Refinance: How to Refinance into a Fixed-Rate FHA Mortgage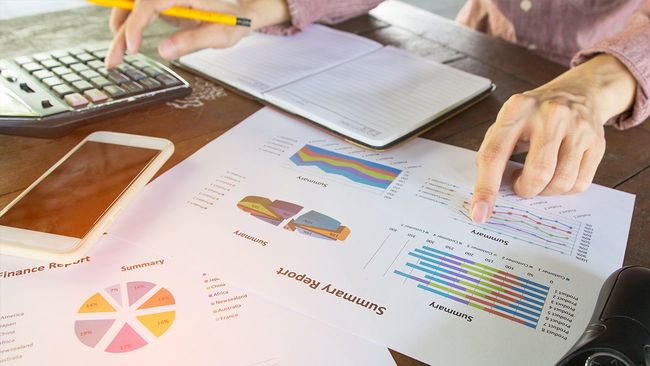 Published April 27, 2022
If you have an FHA adjustable-rate mortgage, you might wonder whether a refinance is worthwhile. It's impossible to predict the housing market's future, but an FHA ARM refinance can have a variety of long-term benefits. Understanding your refinancing options can help you choose the best loan for your particular situation. And, if you want to refinance your FHA ARM loan, American Financing is the best lender for the job.
Refinancing to a fixed-rate mortgage
Most ARMs offer a fixed introductory interest rate, which can seem very desirable – especially to first-time homebuyers. The duration of this introductory period varies from loan to loan, but it often lasts around five years. Once this introductory rate expires, expect to see your interest rate increase considerably. Those looking to avoid this problem can refinance the existing ARM into a fixed-rate mortgage before the end of the introductory period. 
Consistency and predictability are the most significant benefits of an FHA ARM refinance to a fixed-rate loan. With a fixed-rate mortgage, you know exactly what your interest rate will be for the life of the loan. You don't have to worry that your interest rate will suddenly skyrocket, which can inflate your monthly mortgage payment by hundreds of dollars. Your budget will be much more stable. This is the most common reason homeowners refinance FHA ARM loans to fixed-rate mortgages.
You'll benefit the most financially by completing your FHA ARM refinance when the average rates are low. A difference of one percentage point in your interest rate could lead to thousands of dollars in savings over time. Therefore, strategically planning your refinance to take advantage of low interest rates is critical. 
However, you may decide to refinance even if rates aren't at their absolute lowest. Some homeowners feel like sticking with their ARM past the introductory period is a gamble, and they prefer a fixed-rate refinance simply because it provides peace of mind.
Understanding the FHA streamline refinance
The FHA streamline refinance is one of the most popular ways for homeowners to refinance FHA ARM loans. Whether you have a fixed-rate or an adjustable-rate loan, you can qualify for this mortgage refinance through the FHA.
The streamline refinance is an exceptionally easy way to complete your FHA ARM refinance. You don't have to complete a home appraisal, and you may not even need to undergo a credit check. In addition, the program allows you to use the information from your original FHA mortgage application so that it can save you a great deal of time and energy. 
The biggest downside to the FHA streamline refinance option is that you must pay the closing costs up-front and out-of-pocket. In addition, you can't include closing costs in the new loan balance, so you may have to dip into your savings or delay your refinance while you save up for the expense. 
What is an FHA simple refinance?
The FHA simple refinance is similar to the streamline refinance in many ways. With this option, you replace your FHA ARM with a new FHA loan. You can refinance to a fixed-rate loan or to a new ARM. Because you obtained your original mortgage through the FHA, the application process is faster and easier than it would be with a conventional mortgage refinance. 
You can't do a cash-out refinance through the simple refinance program, so this isn't the right option for homeowners who want to tap into their home's equity. However, unlike the streamline refinance program, you may be able to include closing costs in your new loan with a simple refinance. 
Refinancing to another ARM
While there are many reasons to refinance FHA ARM loans to fixed-rate loans, a fixed-rate refinance isn't your only option. Some homeowners do refinance their FHA ARM loans to new ARMs.
You might decide to get a new ARM if your introductory period is ending soon. By completing an FHA ARM refinance, you can lock in a few more years at the lower introductory rate. In addition, because the introductory rate for ARMs is usually lower than the rate you'd secure with a fixed-rate mortgage, you may reduce your interest payments by refinancing to another ARM.
This can be ideal if you plan to move in a few years. You can take advantage of the lower introductory rate while you remain in your current home and then reconsider your mortgage options when you move. 
Homeowners sometimes stick with an ARM if they plan to pay off their mortgage soon. For example, maybe the remaining balance on the mortgage is low, or perhaps you're planning to come into some money in the near future. If you're confident that you'll pay your mortgage off before the introductory period of your refinance ends, choosing an ARM can help you cut down on your interest costs and put more money toward the principal.
How to choose the best option
It's essential to take your time and weigh all your options when you're considering an FHA ARM refinance. The most important consideration is how comfortable you are with variable rates. If you don't like the idea of a fluctuating mortgage payment, you should choose a fixed-rate loan. Regardless of which option offers the greatest savings financially, you want your refinance to provide you with peace of mind. 
It's also wise for homeowners to refinance FHA ARM loans to fixed-rate loans if they plan to stay in the house for a long time. An ARM is a great short-term option because of the competitive introductory interest rate, but if you know you'll be paying down the mortgage for years and years, you should lock in a stable rate with a fixed-rate loan.
There are a number of other considerations for your FHA ARM refinance, too. For example, you might choose a 15-year refinance to reduce your total interest payments and pay off your home faster. Your monthly payment will increase with a 15-year refinance, but more money will go toward the principal. Some homeowners choose a cash-out refinance, which increases the value of the mortgage but provides the difference in cash. Some opt for a cash-in refinance, which involves making an additional lump sum payment to the mortgage balance so that the new loan is smaller. 
An FHA ARM refinance is often an excellent opportunity to secure a lower interest rate and reduce your monthly mortgage payment. Refinancing can be a lengthy endeavor, though, so you should be sure about your decision before starting the application. Consider your future plans, research the current interest rates, make an appointment with us, and weigh the pros and cons of fixed-rate and adjustable-rate loans.