What Hurts a Home Appraisal?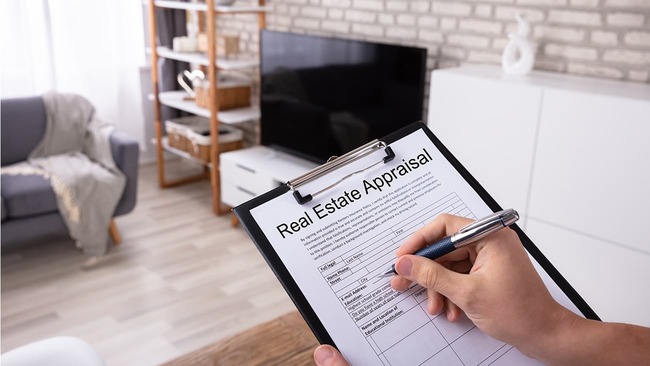 There's a lot that goes into refinancing a home. Borrowers must get pre-approved from a lender and submit all necessary documentation before closing on their loan. Yet many homeowners often forget about one critical step of the process: the appraisal.
Why such an emphasis on having someone determine the value of your home? Well, your lender wants to make sure they don't lend you more than what your residence is worth. As we mention in our home appraisal checklist, this takes place between loan processing and final approval for those refinancing. 
In a favorable real estate market, an appraisal typically brings good news for homeowners. But that's dependent on a number of factors. Unless your home checks certain boxes with the appraiser, you could be looking at a lower figure than expected. 
Keep reading to see what exactly hurts a home appraisal, at least in the eyes of an expert.
What negatively affects a home appraisal?
Market conditions
Let's preface this with the fact that you don't have complete control over your appraisal amount. You may have a fairly new home with pristine landscaping in a beautiful neighborhood. The sad reality is that none of it matters in a "down market."
Lack of comparable sales
Say you moved into a new subdivision not too long ago. While you've done a good job of maintaining the property, you could end up disappointed with the appraisal due to such few comps in the area.
Our advice? Consider waiting for other homes to sell in your location. You'll see with your appraisal that timing makes a huge difference.
Aesthetics
Now we're able to discuss what you can control when it comes to your appraisal. Before jumping into home improvement projects, think of your appraiser as that guest who notices everything when you host a party. Maybe it's a messy interior, a questionable kitchen upgrade, or a DIY paint job that didn't go according to plan.
Then there's the overall condition of your home. Keep in mind that an experienced appraiser will spot obvious structural issues, such as cracks or leaks. You'll also want to see that plumbing and lighting systems are working properly.   
Refinance appraisal vs. purchase appraisal
The appraisal process differs depending on your situation. It's important for those hoping to buy a home to not only check out neighborhood home values, but also gauge the state of their desired residence. Your agent may advise you to withdraw your offer if the appraisal comes back low for some reason.  
Frankly, there's more to do for a home appraisal if you're refinancing. And though you aren't obligated to do a thing besides coordinating the appointment, it's in your best interest to prepare your home as much as possible.
Preparing for an appraisal
Add a fresh coat of paint
Just because you have a modest renovation budget doesn't mean you can't refresh your home. A new coat of paint transforms the interior and exterior in a short amount of time. Pro tip: hire a professional who will help you get the highest return on this project.
Be smart with upgrades
Thinking of revamping your space before the appraiser arrives? Start with the most looked at areas — the kitchen, living room, and bathrooms. Another thought is to turn an extra bedroom into a home office.
Again, there's no need to drain your savings account in order to spruce up your home. Come up with a list of updates that will pay off in the long run. Even touch-up work here and there could lead to a gain in value.
Perform a deep clean
The last thing you want is for the appraiser to enter your home and see clutter everywhere. Granted, they aren't going to put a price on the property based on its cleanliness. But an organized, sparkling clean home allows for a thorough inspection.
Worried that you won't be able to tackle the cleaning yourself? Then think about hiring a professional for some parts of the house. A spotless interior is sure to resonate well with your appraiser.        
How to get a high appraisal
Unfortunately, there's no formula for a high appraisal. You'll likely make noticeable progress after going through the above steps. Several final ideas include boosting your home's curb appeal and putting together paperwork that details recent improvements.
How to handle a low appraisal
Did your appraisal come in way lower than you anticipated? Reach out to your lender and ask them to appeal it. After all, you're the one paying for the appraisal.