What is a Blanket Mortgage?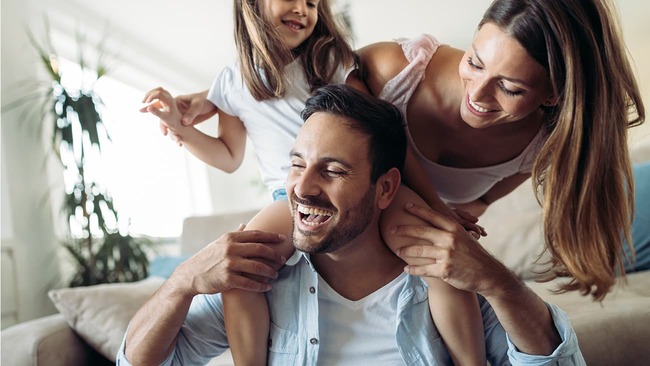 Today's low mortgage rates make now the perfect time to invest in real estate. But even if you have a significant cash reserve, you'll want to do whatever you can to keep closing costs manageable. That's why more people financing multiple properties at once are looking into a blanket mortgage.
Continue reading as we discuss this financing option.
Blanket loans explained
A blanket mortgage lets you purchase several pieces of real estate with one loan. This means that you don't have to take out a traditional mortgage for every single property you buy. It can save you time and money as you build your real estate portfolio.
There are numerous pros and cons of a blanket mortgage, as we'll explain in more detail later in the article. 
How does it work?
A blanket loan, much like the mortgage you obtained when buying your first home, requires collateral. Lenders will assess your financial profile and ultimately determine whether you can realistically pay back the loan. Borrowers who cannot keep up with their payments end up defaulting on their blanket mortgage and losing their properties altogether.
So what's the key difference with this program? It might just be that you don't have to worry about a "due on sale" clause. Expect your loan to remain in place even after you sell one or more of the properties it covered.
Let's provide some clarification with an example. Say you financed three investment properties with a blanket mortgage and you just sold one. In this case, you are no longer liable for that part of the mortgage — and there's no need to refinance the loan.
Of course, what if you're having success with sales and want to put those funds toward additional properties? A blanket mortgage gives you that flexibility. 
Who should get one?
The following groups benefit the most from a blanket mortgage.
House flippers
Those in the fix and flip business often deal with various challenges when it comes to property financing. A blanket loan enables you to buy, improve, and sell homes all at once. The more streamlined process prevents house flippers from having to focus on a single piece of real estate.
Real estate investors
Home values continue to rise across the country. That said, a well-established collection of investment properties can turn into your most valuable wealth-building tool. And, as we stated earlier in the article, a blanket mortgage gives you the opportunity to purchase other properties as you begin to sell.
Landlords
It's common for landlords to scoop up a handful of properties and finance them with a blanket mortgage. The idea is to bring in more tenants and add to one's rental property portfolio. 
Builders
A blanket loan could be a solution if you recently bought land and aren't sure how to start the development phase. 
Advantages and disadvantages of a blanket mortgage
Remember to do your own research before moving forward with a blanket mortgage. This type of loan doesn't make sense for every borrower, and the last thing you want is to be stuck with a mortgage you can't repay. Consider these advantages and disadvantages as you decide on a blanket loan.
Pros
Less documentation - One mortgage translates to less paperwork for the borrower. Plus, you'll only have to plan for one credit and employment check.
Savings - A borrower typically spends 2-5% of their loan amount on closing costs. That's already a pretty penny for most folks, but especially if there's more than one piece of real estate involved. 
One low rate - Mortgage rates remain incredibly low. However, they're likely to increase as the economy improves. We should mention that rates for a blanket mortgage usually range from 4-11%.
Cons
Lack of availability - Keep in mind that not all lenders offer this type of loan.* Since you aren't dealing with a traditional mortgage, you'll need to explore commercial lenders.
Stricter requirements - Expect to have a more difficult time qualifying for a blanket mortgage than a traditional home loan. Lenders prefer borrowers with a larger down payment ($75,000 or more), higher credit score, and lower debt-to-income ratio. The term for a blanket loan can be anywhere from 2-30 years. 
Greater risk - There's a lot at stake with a blanket mortgage. Unfortunately, one financial hiccup could lead to foreclosure on all of your units. The more properties you're financing, the more risk you assume — it's that simple.
*American Financing is not a commercial lender and does not offer blanket mortgages. Please call (800) 910-4055 to discuss possible financing options for an investment property.