Insight into Colorado Mortgages Assistance Programs, Rates, and Trends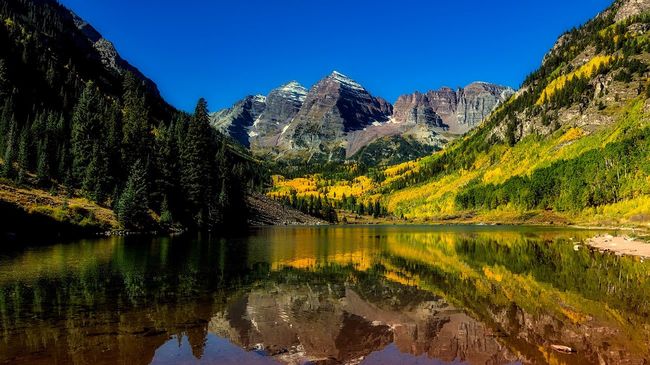 Colorado mortgage rates and trends
Interest rates tend to fluctuate regularly and like most housing markets, Colorado's mortgage rates are on the rise. Mortgage rates can change daily, sometimes multiple times a day.  They're difficult to predict, though they're often influenced by economic changes, uncertainty in the world, and of course your financial health (credit and debt).
Colorado mortgage rates for 30-year fixed and 15-year fixed loans only deviate from national averages by roughly 0.01% on average from day to day, making the Colorado market incredibly stable when compared to markets in South Dakota or Montana. These small percentages truly matter when you factor the median home value of a home in Colorado which is over $500,000. All these market indicators point to a hot housing market. In fact, Colorado Springs ranks among the hottest housing markets in the country.
Mortgage programs
Housing affordability is Colorado's top priority. This is why the state offers a robust variety of home loan programs designed to make homeownership more attractive to residents. There are even programs that can help you get into a house for as little as $1,000 down!
The key to finding the best program for you is working with the right Colorado mortgage lender. Do your own research of course when preparing to buy a home, but your lender should provide a wealth of knowledge and resources to make the home buying process as smooth as possible.
CHFA loans
First-time Colorado home buyers, have you heard about the Colorado Housing and Financing Authority (CHFA)? CHFA provides Coloradans down payment assistance, affordable rates, a 30-year fixed-rate mortgage, support with closing costs, no to low mortgage insurance, and free financial classes to make you a more educated home buyer. Not interested in buying but you're looking to refinance? CHFA also offers flexible loan programs and competitive fixed rates.
There are prerequisites to qualify for a CHFA mortgage: limited income, insufficient savings to cover a down payment or closing costs, credit score minimum, and max debt-to-income requirements. Make sure to work with an experienced CHFA lender. American Financing is one of the top 10 producing CHFA lenders in the area and our mortgage consultants can guide you through these programs with ease.
VA loans
Colorado is home to six military bases that have almost 48,000 active duty and reserve members. These bases are spread across Colorado Springs, Aurora, and El Paso. VA home loans are very attractive to service members due to all the great perks: no down payment requirements, no mortgage insurance, and since they're guaranteed by the government, rates tend to be lower than what's available for civilians. VA home loans are available to veterans, active duty, military, and qualified surviving spouses. Learn more about Colorado VA home loans or see how you can qualify.
FHA loans
These are one of the more common government-insured and easy to qualify loan programs out there. FHA home loans are ideal for first-time home buyers and for lenders to offer you the best possible deal. This loan program offers a low down payment minimum, relaxed credit score requirements, and low monthly mortgage insurance. The eligibility requirements range from two years of steady employment to a minimum credit score of 600 or higher.*
If you're more interested in refinancing your current FHA loan you can do that too. An FHA streamline refinance can provide a better rate, lower monthly mortgage payments, and no appraisal requirement. Contact us for more information and how you can qualify.
Curious when to lock your mortgage rate? Let us help guide you!
USDA loans
Colorado is one of the most naturally beautiful states in the country so there are several rural or suburban regions surrounded by breathtaking views of the mountains. For many, these are ideal areas of the state to have a home, and USDA mortgages are the most accommodating type of loan program for these consumers.
The advantages of this particular loan type are no down payment requirements, flexible credit score conditions, competitive fixed interest rates, low private mortgage insurance, no max mortgage amount, and the ability to finance 100% of the home's appraised value.
Location is crucial when it comes to financing a home with a USDA loan. Check the USDA website to determine if the property you are interested in falls within an eligible area. To qualify, you also need to have two years' worth of verifiable income and to occupy the home your financing as your primary residence. There are fees involved but they definitely don't outweigh the benefits.
Colorado mortgage grants and programs
Depending on the city, there could be homeownership assistance programs that you didn't even know we're available. The U.S. Department of Housing and Urban Development website provides a list of home buying assistance programs. These special mortgage programs can be available to qualified Colorado home buyers across the front range and foothills offering home buyer education, down payment assistance, post-purchase counseling, early delinquency counseling, and financial literacy classes. There are many mortgage assistance programs throughout Colorado from Boulder to Pueblo so ask your lender.
Check out our Guide to Down Payment Assistance for more information.
Why American Financing?
We know Colorado mortgages and the Colorado housing market because it's our home. We've helped countless purchase and refinance homes in one of the most competitive markets in the country. American Financing provides one on one service with an experienced, dedicated mortgage consultant. You can expect complete transparency throughout your loan process and no upfront fees. We cater to our customers and thousands of online reviews can attest to our commitment to customer service. American Financing mortgage consultants are available nights and weekends to fit your scheduling needs as well.
For more information on Colorado mortgage programs please call one of our experienced mortgage consultants at (800) 910-4055 or apply today to pre-qualify in 10 minutes. We are Colorado's home for home loans!
 *FHA, VA, and Conventional loan requirements are subject to change. Non-QM loans may be temporarily unavailable. As a result of COVID-19, mortgage investors are unable to support as many loans, meaning underwriting guidelines for government and conventional loans are becoming more strict.