The Best States for First-Time Homebuyers in 2022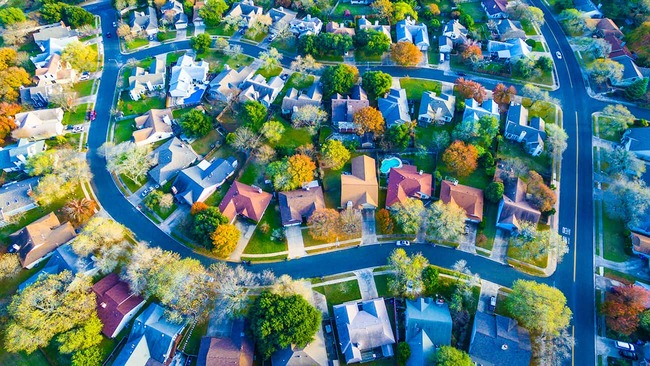 Published June 20, 2022
Although broad real estate trends affect the entire United States, each state has its own unique considerations for homeowners. In some areas, new homeowners find it very difficult to break into the housing market. In others, the process is easier.
Knowing the best states for first-time homebuyers can help you make a decision if you're considering relocating to purchase your first house. To determine the best places to buy first homes, research factors like the average home price, property tax rates, foreclosure rates, and a wide variety of other metrics. This will give you a full understanding of how friendly the location is to new homeowners.The following are some of the best states for first-time homebuyers in 2022:
Rhode Island
At the top of the list of best states for first-time homebuyers is the coastal New England state of Rhode Island. With 67% of homes purchased by first-time homeowners, Rhode Island is the state with the largest portion of the market represented by new buyers. 
Rhode Island may be the best place for first-time homebuyers because the state is densely populated and has plenty of job opportunities for young professionals. New homeowners will likely find that the most challenging aspect of purchasing a house in Rhode Island is the ever-increasing home prices. Rhode Island's median home price is above the national average, and it may take a while for you to save up an appropriate down payment.
West Virginia
West Virginia is one of the best states for first-time homebuyers primarily because of its low median home value and its low rate of foreclosures. About half of the market is represented by new homeowners, and home prices in most areas of the state are very affordable. The median income in West Virginia is lower than average, and you may not find as many job opportunities. Still, now might be the perfect time to purchase property in this state before values rise. 
Georgia
For homebuyers in the South, Georgia becomes more popular every year. The state has plenty to offer for jobs, recreation, and quality of life, so it's no surprise that it's one of the best states for first-time homebuyers.
Some new homeowners may find it difficult to afford a house in certain areas of Georgia. The median home values in metro areas of the state have increased significantly in recent years, but assistance is available for first-time buyers. For example, first-time buyers may qualify for the Georgia Dream Homeownership Program, which provides affordable financing for homeowners who meet certain income requirements.
Pennsylvania
New homeowners make up 59% of the market in Pennsylvania. The state is home to several large cities with plenty of active industries, but homes are still fairly affordable in many areas of the state. Pennsylvania is among the best states for first-time homebuyers because it provides an ideal balance of affordability and opportunity.
Pennsylvania also offers a number of assistance programs to help new buyers make their down payment and secure their financing. For instance, the Pennsylvania Housing Finance Authority offers loans with low interest rates and down payment assistance for eligible borrowers. The Keystone Forgivable in Ten Years Loan Program also provides forgivable loans to help new buyers cover their down payment. 
Washington
Washington State is one of the best states for first-time homebuyers because of its abundance of job opportunities. It's an excellent location for young families or new professionals to settle down, and the area will only become more popular as people seek affordable homes on the West Coast.
Home values in Washington have been increasing substantially for years, but 2022 is still a good time for new buyers to break into the market. If you're struggling to save for your down payment, the state may offer some programs to help. The Home Advantage First Mortgage Program provides home loans at competitive rates for first-time buyers.
New York
Some areas of New York have incredibly high home prices and costs of living, but the state as a whole is one of the best places for first-time homebuyers. First-time homeowners make up 65% of the market, which indicates that homeownership is still accessible and desirable to New York residents. 
Your experience purchasing a home in the greater New York City area may be very different than your experience buying a house in upstate New York. But regardless of where in the state you pursue homeownership, you may qualify for programs that assist new buyers in purchasing their first homes. For example, the Achieving the Dream Program helps low-income buyers make their down payment and secure a low interest rate on their loan.
Louisiana
Louisiana is among the best states for first-time homebuyers because it boasts low median home prices and a fairly low foreclosure rate. Although housing prices are increasing all across the country, Louisiana homeowners find that the market is still accessible for first-time buyers. Now could be the perfect time to purchase a home in this southern state, as there's a great potential for growth in the coming years. 
The state also offers a wide variety of down payment assistance programs through the Louisiana Housing Corporation. Low-income buyers may qualify for a grant or forgivable loan to cover their down payment, and all first-time buyers can secure favorable interest rates on traditional or FHA mortgages. 
How to buy your dream home
If you currently live in one of the best states for first-time homebuyers, now may be the ideal time to start looking at houses. If you're thinking about moving to make homeownership easier, one of the states on this list could be the perfect option for you. 
Moving to a new state is a major life transition, and it's not a decision you should take lightly. However, becoming a homeowner is an incredible accomplishment that can lead to long-term financial success. To decide whether to pursue homeownership in one of the best states for first-time homebuyers, get in touch. Our mortgage specialists can help you wade through the variables to make the best choice for your future.