What You Need to Know About the $25,000 First-Time Homebuyer Grant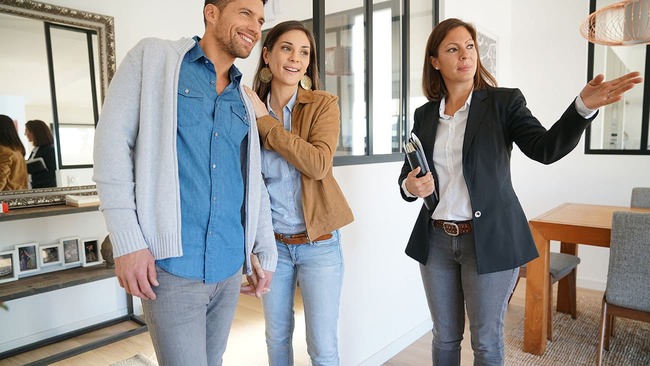 Published June 13, 2022
One of the newest and most promising forms of assistance is the Downpayment Toward Equity Act of 2021, which is also known as the $25K first-time homebuyer grant. Down payment assistance and other housing grants can provide excellent opportunities to first-time homebuyers to break into the real estate market. The average first-time buyer spends years saving up for a down payment. These programs exist to make homeownership more accessible to a wider population. 
The Downpayment Toward Equity Act is very new, so many prospective applicants are still in the early stages of learning about the grant. If you qualify, though, this could be the perfect chance to secure federal assistance while making your down payment and becoming a homeowner for the first time. Here's everything you need to know about the $25K first-time homebuyer grant.
What is the $25K first-time homebuyer grant?
The Downpayment Toward Equity Act is a bill that was introduced in Congress in 2021 to help disadvantaged homebuyers take the first steps toward homeownership. The grant will provide prospective buyers with up to $25,000 in down payment assistance as they prepare to purchase their first homes.
The purpose of this bill is to make homeownership more accessible for low-income or otherwise disadvantaged individuals and families across the United States. Buyers who would be first-generation homeowners qualify for $20,000 in assistance, and an additional $5,000 is available for buyers who are considered socially or economically disadvantaged.
The greatest advantage of the $25K first-time homebuyer grant is that the funding is awarded in cash at the time of closing instead of in tax relief. While many other forms of assistance for homebuyers are built into the tax code, the $25,000 first-time homebuyer program is available when you close on the home. You don't have to save up the funds in hopes that you'll recoup the expense when you file your taxes. If you're approved for the grant, you'll get the assistance when it's most needed.
The Downpayment Toward Equity Act was introduced in Congress in 2021. However, it has not yet been passed into law. The bill is still being amended and debated in the federal government, so home buyers cannot currently receive down payment assistance through this program. However, the future of the bill is promising, and many legislators and real estate experts are optimistic that first-time homebuyers will soon be able to benefit from this option. 
Qualifying for the $25K first-time homebuyer grant
As the $25K first-time homebuyer bill currently exists, the funds are reserved for first-time homeowners who meet certain income qualifications. Buyers must have an income of 120% or less than the median income in the area, which means your income must be average or below average for your location. In a high cost-of-living area, though, buyers may qualify if they earn up to 180% of the median income in the area. 
The funds are also reserved for first-generation buyers. You can qualify for this program if your parents or guardians have never purchased a home in the United States. Because wealth has such a strong generational component and is so closely linked to homeownership, this new program exists to help individuals boost their own financial future and the future of their children by breaking into the real estate market. 
To remain qualified for the program, you must live in the home for at least five years. If you sell the home sooner, you'll have to repay part or all of the funding. However, if your profit from the sale is less than your repayment amount, you are not required to repay it. 
How to apply for the $25K first-time homebuyer grant
At this point, the $25K for first-time homebuyers program is a bill that has not passed into law. In other words, you cannot yet apply for the grant. If the program does pass, you and your mortgage lender will work together to apply for the program. Your lender will submit the application and arrange the funding so that the money is available as you close. 
What is the $15K first-time buyer tax credit?
The $15K tax credit is a similar federal program to assist homeowners, but it is separate from the $25K first-time homebuyer grant. This legislation, known as the First-time Homebuyer Act of 2021, will offer a $15,000 tax credit to first-time buyers who meet certain qualifications. 
Unlike the $25K to first-time homebuyers' program, the tax credit isn't available at the closing table. You'll still need to save for your down payment, but you can receive part or all of it back when you file your taxes the next year.
Alternative housing grants
If you're hoping to purchase a home soon, you may not want to wait for the $25K first-time homebuyer bill to pass into law. In that case, there are other federal housing grants and assistance programs available that you may qualify for. 
FHA loans can be a great option for first-time buyers because of their low down payment requirements. Although this system doesn't provide you with funding, its lower barrier to entry does make it easier for new homeowners to get a mortgage. VA loans are also excellent for qualifying individuals as they require no down payment. 
The Department of Housing and Urban Development offers several programs for first-time buyers, too. For example, their Good Neighbor Next Door program helps teachers and first responders purchase homes in specific revitalization areas at a 50% discount. 
Purchasing your first home is a major milestone, and it can take years to achieve on your own. To set yourself up for success, you should explore every possible down payment assistance option that you might qualify for. Federal, state, and local programs aim to help buyers enter the real estate market, which benefits both the individual homeowners and the community as a whole. You can consult with a mortgage expert to learn more about the programs that could help you achieve homeownership.