Guide to Saving Money in Retirement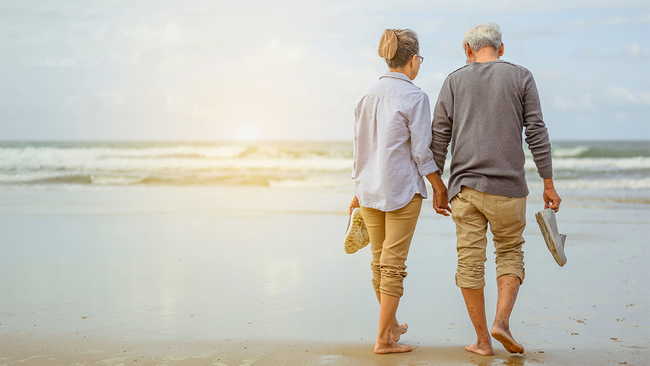 You spent decades putting money away for your golden years. But now that you're no longer working, you may find it difficult to do more spending than saving. This reality leaves many retirees regretting their new lifestyle as opposed to enjoying it.
Here are a few tips for saving money in retirement.
Determine your priorities
The things you care about most will change as you age. Take your household's two vehicles, for example. While it made sense for you and your spouse to each have a car to get to work, you can probably sell one once you retire.
The same idea holds true with pricy subscription services and cell phone plans. You'll see that canceling or downgrading to a basic service level often lead to significant savings. These additional funds can be put toward home improvements, healthcare expenses, or a vacation!  
Compare service providers
Chances are that you've gone to the same doctors for years. On top of that, you've had your current internet provider for as long as you can remember. You're like many retirees in this regard.
But just because you've been loyal to these companies and businesses during your working years doesn't mean you're locked in for the rest of your life. Take a closer look at what you're paying and then shop around for cheaper options online. It's possible that you can get the same level of coverage elsewhere, for much less.
Review your insurance policies
The cost of auto, life, and homeowners insurance adds up in a hurry. That's why we suggest reviewing your policies and seeing how much you could save by switching. Don't forget to ask about senior discounts as well.
Move into a smaller place
Starting to wonder how you'll continue to maintain such a large residence? Then see if it's in the cards to downsize your house. A smaller home allows you to save money on utilities, property taxes, and general upkeep.
In terms of the best properties for retirees, you can't go wrong with a condo or townhouse. Both properties offer all the necessary amenities for a high quality of life yet require a fraction of the maintenance needed for a single-family home. Another benefit of downsizing is that you may have a little more disposable income after the sale.
Pay off your mortgage
Imagine no longer planning for a mortgage payment in your monthly budget. Depending on where you live, paying off your mortgage could translate to tens of thousands of dollars in annual savings. Such a financial move gives you the flexibility to save more and stay where you feel most comfortable.
What states have no property tax for seniors?
Seniors who own their homes outright are still responsible for property taxes. Fortunately, there are a number of states that offer property tax exemptions to retirees. The list includes South Dakota, Washington, Florida, Alaska, Georgia, Hawaii, New York, and Texas, among others.
At what age do you not have to pay property taxes?
The answer varies based on state. A homeowner must typically be 65 or over to qualify for a tax exemption, though the minimum age is 61 in Washington. You should also look into the four different categories of property tax exemptions: seniors, people with disabilities, veterans, and homestead.
Check out this resource from The Mortgage Reports for a detailed explanation of each type. And note that property taxes are an important part of any homeowner's financial picture. So if there might be an opportunity to ease your tax burden, do it.
Homeowners insurance for senior citizens
Now that you're retired, you won't be able to use an employer-sponsored health plan. So make it a point to research individual coverage options as soon as possible. The Zebra has everything you need to know as it relates to homeowners insurance for senior citizens. 
How much money do you get from a reverse mortgage?
This loan can be a life-saver for those with a good deal of equity in their homes. Yet many borrowers aren't sure what a reverse mortgage payout would entail. Per the Consumer Financial Protection Bureau, homeowners choose between a line of credit, monthly sum, or lump sum. 
You're then free to use the funds to supplement your monthly income, update your home, or even pay off your current mortgage. At American Financing, we understand that not all retirees will benefit from a reverse mortgage. But why not see if the loan could help you improve your financial situation in retirement?
GIve us a call at (800) 910-4055.