How to Choose a Home Inspector: What to Look For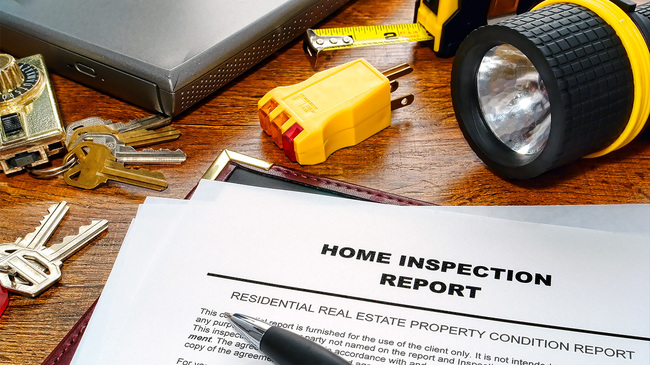 You finally did it — you found what seems to be your dream home. But before putting in an offer, it's imperative to get a professional home inspection. Here are eight tips for hiring a home inspector in your area. 
Opt for experience
Everyone has to start somewhere in their career. That said, considering you're about to make one of the largest purchases of your life, you probably don't want to rely on someone with minimal industry experience. Save yourself the future headache and make it a point to hire an inspector who is familiar with the type of home you are buying.
Ask your realtor for references
Just because you may have come across an experienced home inspector doesn't necessarily mean they're the right one for the job. This is another area where your realtor can be of assistance. If you're wondering how to choose a home inspector but aren't completely sure where to start, we suggest getting references from your real estate agent.
This makes a lot of sense when you think about it, as a seasoned realtor likely has several preferred home inspectors and a handful of ones they stay away from at all costs. Keep in mind that the best inspectors are often the ones who not only do a thorough job, but also effectively communicate from start to finish.
Make sure they're bonded and insured
Performing a home inspection carries a certain amount of risk. For example, you can expect the person you hire to climb up to the attic, peek around the crawl space, and maneuver through your basement. But what happens if an uninsured inspector suffers an injury while conducting business in your residence? Well, as unfair as it may seem, you would be the responsible party. That's why we advise only dealing with a home inspector who is bonded and insured.
Check their credentials
This is a big one. If you want the inspection to go as smoothly as possible, you will definitely want to check for any state-required licenses. Additionally, it's in your best interest to choose an inspector who carries a top certification from at least one major professional association, such as the American Society of Home Inspectors (ASHI) or the International Association of Certified Home Inspectors (InterNACHI).
Know what to expect
According to Consumer Reports, a typical inspection takes several hours and costs anywhere from $300 to $1,000, depending on the home's size and location. It's worth mentioning that InterNACHI inspectors aren't required to examine a home's irrigation system, chimney flue, and certain appliances. The more you ask the inspector to look at, the more you'll need to pay in the end.
Request a sample report
Home inspectors use different formats for their reports. While some prefer colorful reports with photos, others favor ones with nothing but text. Trust us, when it comes to navigating a home inspection, you will benefit from having various photos along with a description of the problem, its importance, and what can be done to fix it. You should be able to request a sample report from an inspector if they don't have one displayed on their website.
See if you can be around for the entire inspection
A detailed inspection provides a current snapshot of a home. Yet some prospective buyers feel weird about joining the inspector while they go through the residence. Unfortunately, you probably won't get the most out of the inspection if you just show up for the report at the end. Check with the inspector about accompanying them and, as long as you can, take notes of any trouble spots. One more thing here: see if your realtor can attend the inspection, as he or she will make sure there's no missing information regarding the state of your possible soon-to-be home.
Read reviews
Last but not least, see what others are saying about the inspectors on your list — Google, Angie's List, Yelp, and the Better Business Bureau are good places to start. Sure, it might seem easier to call one or two past clients and be done with the selection process. But reading online reviews allows you to have the most accurate perspective of an inspector. 
The importance of home inspections
As you can see, choosing a home inspector can be quite the process. Whether you're about to put an offer on your first home, second home, or forever home, you want a dependable inspector by your side. Learn more about the importance of home inspections and how the right inspector can make all the difference.