What is a HARP Loan?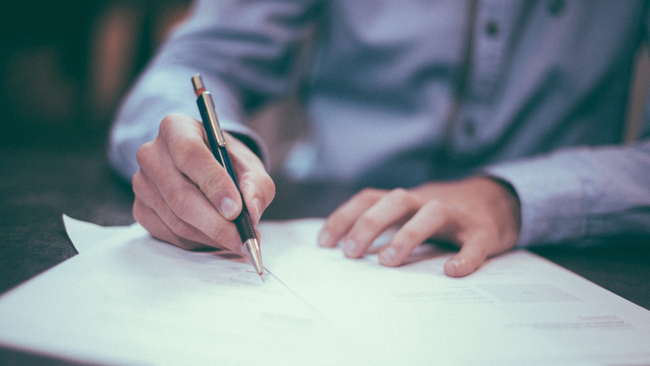 In the early 2000s, homeowners with little to no equity had access to a mortgage refinance option known as the Home Affordable Refinance Program or HARP. This government-backed program was designed to help underwater homeowners refinance mortgages at more competitive interest rates.
What does this mean, exactly? Let's consider this example. Say you bought your house for $250,000 in 2007, but a few years later, your home was only worth $200,000 (likely due to the housing collapse). The home was not only worth less, but you probably still owed a significant amount toward your mortgage — possibly $240,000. That would have left you with a 120% loan-to-value (LTV) ratio, making it extremely difficult to refinance.
That's where HARP came in.
Who qualified for HARP?
HARP was aimed at borrowers with a loan-to-value ratio (LTV) of greater than 80%. An LTV of that level often meant homeowners could not secure any other type of mortgage refinancing because of a lack of home equity. This, of course, is not all that surprising since many owed more on their home than the property was worth.
In an attempt to relieve some of the payment stress on borrowers, the government introduced the HARP loan program. As long as you made on-time payments and met the qualifications above — along with a list of other requirements — you could refinance to a better term or more competitive rate. This often saved homeowners hundreds of dollars a month and tens of thousands long-term.
HARP loan advantages
People who refinanced to a HARP loan often chose it to:
Have a more affordable monthly payment

Spend less on overall interest

Secure more comfortable terms

Avoid paying closing costs out of pocket
Are HARP loans still available?
Unfortunately, HARP expired in 2018. It began on April 1, 2009, and was able to assist over 3.4 million borrowers when it was available. 
The program was initially supposed to expire at the end of 2016, but the government extended the program by two years.
HARP program replacements
Since the original loan expired, HARP program replacements have been created to help homeowners refinance with little or no equity. These include the Freddie Mac Enhanced Relief Refinance and the Fannie Mae HIRO program. 
Freddie Mac Enhanced Relief Refinance
The Freddie Mac Enhanced Relief Refinance program provides opportunities to borrowers with existing Freddie Mac mortgages who are making timely payments and interested in changing their loan terms. 
To qualify, you must have:
A mortgage whose application received date is on or after November 1, 2018.

A conventional 15-, 20-, or a 30-year fixed-rate loan.

A conventional 5-year, 5/1, 7/1, 10/1, 5/6-month, 7/6-month, or 10/6-month adjustable rate mortgage or ARM.

For ARMs, a maximum LTV ratio of 105% (there is no maximum LTV ratio for fixed-rate mortgages).

Not been 30-days delinquent more than once in the most recent 12 months.

Passed 15 months between the note date of the mortgage being refinanced and the note date of the Enhanced Relief Refinance Mortgage.
Fannie Mae HIRO program
If Fannie Mae backed your home loan and you had an LTV above 97%, you could have qualified for the HIRO program, another government-backed refinance assistance option for those with little to no equity. 
Existing loan requirements included:
Your loan must have been a first lien, conventional mortgage loan owned or securitized by Fannie Mae.

Your note date was on or after October 1, 2017.

The loan had a seasoning of at least 15 months - meaning at least 15 months have passed from the note date of the existing loan to the note date of the new loan.
Unfortunately, due to low interest and volume, the HIRO program was paused as of June 2021.
Mortgage relief programs and refinance options
With home equity increasing nationwide, many owners are eligible to refinance without needing a special program. In fact, as of Summer 2022, nearly half of U.S. homes with a mortgage are considered equity-rich.
What does this mean for you? First of all, your investment is paying off significantly. While you may not be eligible for a lower rate — since most programs are seeing an increase since the end of the pandemic — you could still take advantage of a large sum of cash for the things you need.
At American Financing, we're currently helping homeowners through cash-out refinancing and Home Equity Lines of Credit (HELOCs), so they can pay for large expenses, fund home improvements, and even get out of debt faster (at a more affordable rate).
Are you interested in learning more? Take advantage of a free, no-obligation mortgage review to understand custom refinance options that may fit your budget better. Call (800) 910-4055 today!