What You Should Know About Refinancing a Mortgage with a HELOC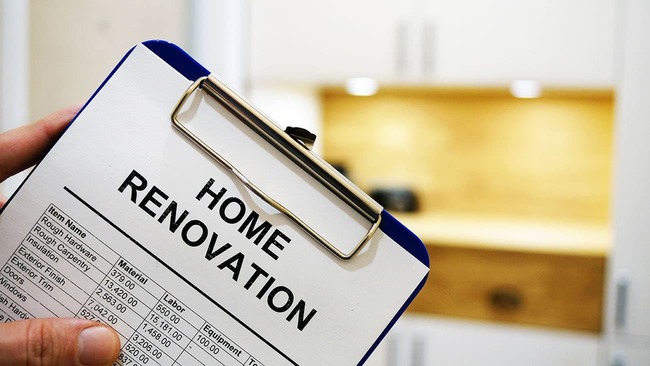 Published April 22, 2022
Perhaps you are in the latter stages of your HELOC initial draw period and are about to enter your repayment period. Or maybe you have already entered your repayment period and are faced with much higher monthly payments than you were expecting. In either case, you are probably wondering if you can get a refinance mortgage with a HELOC and whether that would be a smart thing to do. To help answer that question, here are some things to think about:
What is a HELOC?
"HELOC" is an acronym for "home equity line of credit." In many ways, a HELOC is like any other line of credit. The primary difference is that a HELOC is secured by the equity in your home. This is typically done through a first or second mortgage. A HELOC allows you to borrow money up to a predefined limit, pay off some or all of what has been withdrawn, and borrow again on a revolving basis. This sequence of borrowing, paying back, and borrowing again is where the revolving loan or line of credit gets its name. 
What can a HELOC be used for?
The proceeds from a HELOC can be used for just about any purpose. For example, you could use it as a debt consolidation loan and combine all your student loan debt, credit card debt, and any other debts you may have into one loan with a single monthly payment. In most cases, your payment will be substantially less than the sum of the individual loan payments. You could also use the funds for home improvement projects, emergency expenses like car repairs, or supplement your income in case of a temporary loss of employment. 
What are the benefits of a HELOC?
One of the primary benefits of a HELOC is that you can typically get a more extensive line of credit than you otherwise would. This is because the HELOC is secured by the equity in your home. Additionally, you can get a lower interest rate and more favorable repayment terms for that exact reason. This is because you will only pay interest on the amount borrowed rather than the available amount. 
Is it possible to get a refinance mortgage with HELOC?
The short answer: Yes, you can refinance your home with a HELOC attached. Just like getting an original HELOC by using the equity in your home as collateral, it is also possible to get a refinance mortgage with a HELOC. The refinance process will be much the same as when you secured the original HELOC. You will be required to complete an application, document your sources of income, list your debts, and verify the equity in your home. In some cases, you may have to pay for a new appraisal of your home to substantiate the amount of equity.
The benefits of refinancing a mortgage with a HELOC
If you are moving from the initial draw period to the repayment period, you may have discovered that your payments are higher than anticipated. If that is the case, you may be able to lower your payments by refinancing. You might also be able to borrow a larger sum of money if the equity in your home has increased. Additionally, you may get more favorable terms on the new HELOC than on the original loan because your credit score has improved or your debt-to-income ratio has decreased.
The disadvantages of refinancing a mortgage with a HELOC 
Depending on when you refinance or when your initial mortgage was created, refinancing with a HELOC may result in a higher interest rate than previously. This is unlikely to be the case with a loan like a 15-year refinance, but it is something to look out for longer-term mortgages. You may also have to pay a loan origination fee or points. To that end, the terms on a refinance mortgage with a HELOC may not be as favorable as the terms on the original loan if your credit score has declined or your debt-to-income ratio has increased. 
Does it make sense for you to get a refinance mortgage with a HELOC? 
To answer this question, you'll need to do some homework. Why are you thinking about refinancing your HELOC? Is it because your payments have increased, making it challenging to meet your financial obligations? Perhaps you think you could get more favorable terms on a refinance because your income and the debt-to-income ratio have significantly improved. If either of those applies to you, it might make sense to refinance a mortgage with HELOC attached.
What to consider when beginning the refinancing process
When you begin thinking about refinancing your HELOC, there are several factors to consider. First, how long do you plan to stay in your home? If you plan to be there for an extended period of time, a refinance might make sense. But it may not if you only plan to be there a short while. Do you want to refinance with the same lender you used for your original HELOC, or would another lender be better? Finally, are you sure that the pros of a refinance outweigh the cons? 
As you know, there are many benefits to having a home equity line of credit. In fact, those benefits are probably what led you to consider refinancing a mortgage with a HELOC. The good news is that it certainly is possible to get such a refinance. However, there are pros and cons to consider, and no two circumstances are the same. If you're not sure how to handle your HELOC with your upcoming refinance, or if you want to take out a HELOC during a refinance, schedule an appointment with us. We can help you review your options and make the best decision for your financial future.