How to Refinance a HELOC: Your Options and What to Know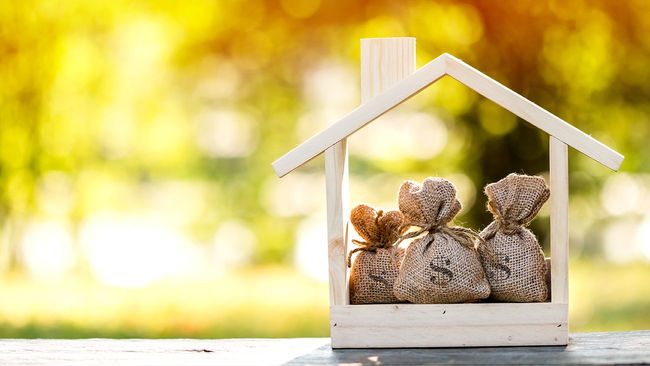 Published April 23, 2022
A home equity line of credit, or HELOC, provides homeowners with a convenient way to tap into a property's equity. Unlike a refinance loan, a HELOC enables you to draw upon the equity as needed for a period of time. Because of this unique feature, many homeowners use a HELOC to pay for home renovations, start a new business, and cover other significant expenses. 
However, HELOCs can have their downsides. For example, the interest rate may be adjustable, and it may be higher than what you would qualify for with a fixed-rate refinance loan. The good news is that you may be able to refinance a HELOC. However, adjusting your mortgage debt structure can significantly impact your finances. Because of this, it makes sense to explore the option to refinance your HELOC carefully before you finalize your plan to act. 
What is a HELOC refinance? 
Your HELOC has enabled you to access your home's equity for specific and beneficial purposes. Still, it may not be advantageous for you to keep this financing in place any longer. In fact, after the initial draw period has expired or after the homeowner no longer needs the equity, applying for a mortgage refinance makes sense for many people. When you refinance HELOC, you replace your established line of credit with a new loan. This means you will have a new loan term, a new principal loan balance, and a new interest rate. As a result, your payoff date will be re-established, and you will set up a new mortgage payment. 
When does it make sense to refinance a HELOC?
Each homeowner has unique factors to consider before deciding to refinance HELOCs. Additionally, several refinancing options are available, and each one may have its unique advantages for the homeowner. However, there are a few instances when it makes sense for homeowners to start exploring the possibilities. For example, if your HELOC's draw period has expired, you may need to apply for a new HELOC to continue accessing your home's equity. 
Many homeowners choose to apply for a mortgage refinance loan to achieve specific financial goals. For example, rather than focusing on pulling equity out of your home, you may now be ready to transition to paying off the debt. In addition, a 15-year refinance can establish beneficial loan terms that support faster debt reduction. 
In some cases, the interest rate on a HELOC may have adjusted above the starting rate. At the same time, the homeowner may have drawn out a considerable amount of equity through the HELOC. The result may be a high HELOC payment that is difficult to manage. The option to refinance HELOC may yield a more manageable loan payment. At the same time, it may reduce overall interest charges and simplify debt reduction. 
Top ways to refinance a HELOC
There are several primary ways to refinance HELOCs: 
Modify your existing HELOC 

Apply for a new HELOC to get a home equity loan 

Apply for a cash-out refinance loan
Each of these options may be strategically beneficial in different situations. Therefore, it is essential to understand the impact of each of these options before you apply. 
To modify your existing HELOC, you must formally request that your lender adjusts the HELOC's terms. Often, this is done when the interest rate adjusts to a much higher rate and creates unaffordable monthly loan payments. Keep in mind that the lender does not need to accept a modification request. In some cases, a modification may only be granted because of a significant hardship, such as the loss of a job or a divorce. 
An alternative to requesting a modification to your existing HELOC is to apply for a new HELOC. The new HELOC will completely replace the old financing. You will have a new interest rate, a refreshed draw period, and perhaps even a new loan term. This option may make sense if you need to extend the draw period or if you are not financially prepared for an interest rate adjustment. Keep in mind that you will need to walk through the entire HELOC application process again. You may assume new loan fees as well. Continuing to draw equity out of your home or otherwise using your home as a piggybank can have strong financial disadvantages. For example, it reduces your ability to build equity and extends your final mortgage payoff date. 
Are you ready to retire your HELOC altogether? A 15-year refinance could be a smart option. By taking out a home equity loan, you can pay off your adjustable-rate HELOC and enjoy greater stability with a 15-year fixed-rate mortgage. This may help you offset interest charges and ultimately pay off your debt sooner than you otherwise may be able to. At the same time, this type of mortgage refinance may keep your existing first-lien mortgage in place. This can be advantageous if you have great loan terms on your first lien that you do not want to replace.
The final option to refinance HELOC is to take out a cash-out refinance loan. This is a first-lien mortgage that essentially replaces all the debt that you have against your home with one new loan. With this option, you can simplify your debt structure so that you only have one mortgage payment to make each month. As a result, you could potentially lower your interest rate and reduce interest charges. Plus, with a 15-year refinance, you could even move up your final debt payoff date.
Related: What is an Interest-Only HELOC?
The benefits of refinancing a HELOC
If you choose to refinance HELOC with a new mortgage or a home equity loan, you can potentially access a number of essential benefits. For example, you could lock in today's low-interest rates and establish affordable monthly payments if you choose a 15-year refinance loan. Because the typical term for a HELOC is 20 years, you may also be able to move up your final payoff date by refinancing. In addition, some people may be inclined to keep dipping into their equity as long as their draw period is active. This can lead to increased debt. When you refinance HELOC, you close that door to maintain control of your debt situation. 
Drawbacks of refinancing a HELOC
As beneficial as it may be to refinance HELOCs, there are some drawbacks. For example, this is a mortgage refinance, which comes with loan fees. However, you may be able to roll those costs into the new loan. You'll also need to provide the lender with tax returns, bank statements, and other documentation. While this can be a time-consuming process, the effort may be financially rewarding when you lock in a great new rate. 
Questions to ask before refinancing a HELOC
Are you still trying to decide if you should refinance your HELOC? Explore these questions in detail to make an educated decision:
Do you need continued access to home equity?

What is your target date for your mortgage payoff?

What will your new mortgage payment be?

What are the loan fees?

What are your credit scores?
Explore the possibilities today
You can see that there are many reasons to refinance HELOC, and there are a few options available to do so. After you ask yourself these critical questions, it makes sense to explore the options to refinance HELOC in full detail through a prequalification. Then, schedule an appointment if you're still unsure how refinancing your HELOC might benefit your financial health.