How, When, and Why You Might Refinance from an ARM into a Fixed-Rate Mortgage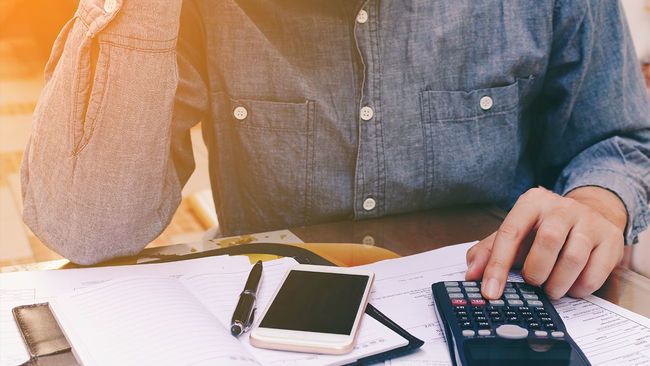 Published April 26, 2022
If you've spent years making monthly mortgage payments on an adjustable-rate loan, you might be dreading the end of your fixed-rate term. Not having a consistent monthly payment can be frustrating when you're trying to set a monthly budget or map out future purchases. Suppose you want a more stable mortgage loan and are interested in refinancing from arm to a fixed rate. In that case, you should expect to meet a variety of personal and financial qualifications to obtain this loan. Here's a more in-depth look at what these qualifications are. 
What is a fixed-rate loan?
A fixed-rate loan is a mortgage that provides borrowers with the opportunity to have a stable interest rate for the entire loan term. Interest rates for adjustable-rate mortgages fluctuate after the initial fixed period. While it is possible that an ARM may adjust to a lower rate, an increase is more likely. A fixed-rate mortgage takes the guesswork out of mortgage payment amounts. 
Homeowners who are initially interested in the benefits of an ARM might realize that the loan terms are not ideal for their personal financial situation. From varying interest rates to unpredictable future payments, it's common for homeowners with an adjustable-rate mortgage to refinance from ARM to fixed-rate terms. The interest rate you obtain after applying for a mortgage refinance will remain the same at every stage of the loan. 
The benefits of refinancing from an ARM to a fixed rate
When you decide to refinance from ARM to fixed-rate terms, you should be aware of some clear and notable advantages. The main benefits of choosing to refinance from ARM to fixed-rate include:
Your monthly payments may be lower

Your interest rate will be the same throughout the duration of the loan

You can pay off the loan earlier when switching from a 30-year ARM to 15-year refinance

You can get rid of private mortgage insurance
Qualifications to refinance from ARM to fixed-rate loan
Before you begin the paperwork that will allow you to refinance from an ARM to a fixed-rate loan, you should know whether you have the required financial qualifications. These qualifications are similar to those of the initial mortgage and can require everything from paying closing costs to having a relatively high credit score. Keep in mind that each lender (and state) will have slightly different requirements if you choose to refinance from ARM to a fixed-rate loan. 
Substantial home equity
If you want to qualify to refinance from an ARM into a fixed-rate loan, you will need to have built up a substantial amount of equity in your home. A homeowner's equity is the amount of the house that they own. 
For example: Let's say that the value of your home is $300,000, your down payment was $40,000, and you have paid off $60,000 of your loan. In this situation, you will have built up around $100,000 in home equity, which means you own upwards of 33% of the home's value. Having more equity will make it easier for you to qualify when you refinance from an ARM to a fixed-rate loan. It will also allow you to obtain a lower interest rate.
Before you apply for a refinance loan, it's highly recommended that you've built at least 20% of the home's equity. This allows you to avoid paying private mortgage insurance. However, if you're interested in a cash-out refinance, note that you'll only have access to around 80% of your home equity. 
If you have less than 20% equity at the moment, you may still be allowed to refinance as long as you have a high credit score. However, your interest rate will likely be higher if you don't have 20% equity. Private mortgage insurance will also be required in this situation. 
A good credit score
A credit score can range from 300 to 850 and is designed to represent a person's creditworthiness. A higher credit score indicates that you pay your debts on time. Many homeowners who want to refinance to a fixed-rate loan will find that their credit score has changed since the last time they applied for a mortgage. If your credit score has worsened, it may be more challenging to qualify for a refinance. However, a higher credit score could net you a lower interest rate and better loan terms. 
The credit scores that lenders prefer largely depend on the type of loan you want in a refinance. Conventional credit score requirements are at 620 or higher. In general, the higher your credit score, the better the terms of your refinance mortgage.
If you're refinancing with an FHA loan, the minimum required credit score is 500. As for a VA refinance loan, the minimum score is around 580. 
Closing costs
Closing costs can vary substantially depending on the terms of your loan. These costs can include:
Prepaid property taxes

Loan origination fees

Title fees

Appraisal fees

Credit check fees
If you're interested in refinancing with American Finance, we can help you identify what types of closing costs you should expect. These costs tend to be around 2-5% of the total loan amount. 
Limited debts
Your debt-to-income ratio will determine whether you qualify for a refinance. Keep in mind that this ratio is displayed as a percentage. You can calculate this percentage by dividing your minimum monthly debt by your monthly income. Some debts that may be included as part of your monthly payments include:
Home equity loans

Car loans

Student loans

Mortgages 

Any credit card debt you have
Qualifying for a refinance is easier if your DTI is 43% or lower. If your DTI is higher than 43%, consider working toward a lower ratio before refinancing your home. 
Get in touch with a trusted mortgage advisor
If you still have some questions about refinancing to a fixed-rate loan and want to be more confident before applying, get in touch. We'll connect you with a salary-based mortgage consultant who can answer any question you might have. We'll help you find the right refinance option for you and your situation.