Mortgage "Recasting" vs. Refinancing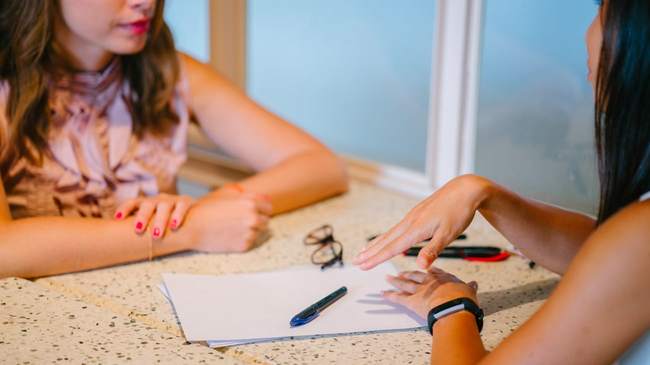 Homeowners have a lot to consider financially and saving money is usually towards the top of the list. Luckily, there are several options available when refinancing a mortgage but the key is picking the most effective option that best fits your financial needs. If you're considering refinancing your mortgage, the choice really boils down to choosing between "recasting" or "refinancing" a mortgage. Both can lower your monthly mortgage payment and help you save money in interest costs, but there are benefits and drawbacks of each.
Let's break down the differences of each to help you understand how they work and which might make sense for your situation.
What is a mortgage recasting?
Recasting, also known as re-amortization, happens when you pay down a significant portion of your home loan and decide to "recast" your existing loan. This involves a new loan term length but not a "new loan" or loan type as with a traditional mortgage refinance. The lender will recalculate your monthly payments based on your existing balance but your mortgage will be re-amortized back to the new chosen loan term. All this means is that your mortgage lender will update the terms to reflect the new monthly payments based on the new and lower principal balance. This enables you to continue to make payments to the same lender but you'll owe less and pay less each month over the remaining life of the loan.
What is a mortgage refinancing?
Refinancing happens when you get a brand new loan and use it to pay off your existing loan. How? Your new lender makes a payment directly to your old lender, and you start making payments to your new lender with a better interest rate ideally since the mortgage loan is much smaller now. Similar to recasting, you're paying a lower mortgage payment and saving more money in interest as a result. Refinancing can also help drop your private mortgage insurance and lower your loan term.
Recasting the pros and cons
The main advantage recasting has over refinancing is ease.
To "recast" your loan, you don't need to qualify in the same way you would for a new loan. This means less paperwork and requirements. You don't need to provide proof of income, document your assets, or make sure your credit score is the highest it can be. The beauty of recasting is that you already have the loan and you're just asking for a recalculation of the amortization schedule. This makes recasting the ideal choice for homeowners that are self-employed or have less than perfect credit for example. Please note that when you recast, your lender only changes your loan amount so factors like the interest rate or term of the loan remain the same. Also, recasting fees are usually lower than standard mortgage refinancing so you may not need to figure out a break-even point or it may be minimal.
Refinancing the pros and cons
The main advantage refinancing has over recasting is personalization.
With a refinance you can lower your monthly payment, potentially get a lower interest rate, and customize your loan. You're getting a brand new loan that you can structure to fit your needs whether you want a different term or cash-out refinance to pay off debt. However, a brand new loan could end up costing you more than a recast. Don't automatically expect a lower interest rate if you refinance so be mindful of your timing and the new structured term. There are also closing costs and fees that come with a refinance. Unlike most lenders, American Financing is more than willing to work with borrowers to lower costs and fees. Lastly, expect to go through the entire mortgage process again since you're applying for a new loan. This means providing pay stubs, W-2's, assets, debts, a great credit score, etc.
Which one makes sense for you?
Not all mortgages qualify for recasting; some types of loans, like FHA loans and VA loans, can't be recast. Recasting is more straightforward because it requires only a lump sum of money in exchange for adjusting the amortization and lowering monthly payments. You won't be able to get a lower interest rate or change the loan term as you would with a refinance on the other hand. Again, the main catch is that you'll need a substantial amount of money when doing a large principal reduction so use a mortgage payment calculator to see if recasting is a good idea.
Should you refinance your mortgage? It depends on several factors so there isn't a simple answer and should be considered carefully. If you're currently paying off a large home loan or a substantial amount of debt, then refinancing your mortgage can make all the difference. Take into account outside factors as well as the new chairman of the Federal Reserve and incremental rate increases in the market.
But all things considered, there are many things to consider when it comes to recasting or refinancing an existing mortgage. Financial circumstances differ from person to person, but the need to make an informed decision is constant. Work with the mortgage consultants at American Financing to help you make the right decision. We provide recast and refinance services. But what sets us apart from other mortgage lenders, is our dedication to our customers.