What is the Maximum Home Equity Loan Amount?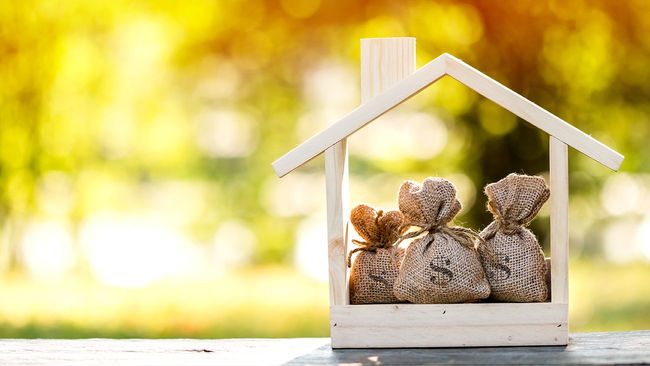 There's a lot of talk about property values on the rise, resulting in high levels of home equity. According to Forbes, "Americans have started cashing out some of the record amount of home equity they gained as property values surged during the pandemic."
Because of this boom, many homeowners continue to look to programs like home equity loans and lines of credit. If you're interested in taking advantage of the equity in your home but are unsure how to get started, take a look at these options and ask yourself the following questions.
What is a home equity loan?
A home equity loan is like a second mortgage, allowing you to borrow against your property assuming there is enough equity available.
How much equity can I borrow?
The maximum home equity loan amount you can get depends on what your home is worth. And, the amount your mortgage is worth depends on the cost of your house. You'll get a percentage of that worth for your first and possibly second mortgage.
Today, most companies will limit the loan to value for home equity loans combined at around 90%. This means the maximum most banks are willing to give is an 80-10-10 mortgage. So, you can get an 80% loan to home value first mortgage, a 10% loan to value second mortgage, and you'll have to put 10% down. For instance, if your house is worth $100,000, your first mortgage would be set at $80,000, and your second mortgage could be at $10,000. This means that the highest combined home loan amount you'll get will be around 90% of your home's value.
What is the difference between a home equity line of credit (HELOC) and a home equity loan?
When you get a home equity loan, you will receive the full amount when you close the loan. This makes a home equity loan preferable for anything where you need a large lump sum. On the other hand, a HELOC provides you with a line of credit, giving you access to cash as needed. HELOC is often the product of choice for people who need extra cash for long-term projects like home improvement.  Our mortgage consultants can also talk to you about our First Lien HELOC product to see if it may be a good loan option for you.
Will I lose equity when refinancing?
Not necessarily. If you decide on a rate and term refinance, you're essentially trading loans. You will see a drop in equity, however, if you opt for a cash-out refinance.
Are there other home equity refinancing options?
Cash-out refinance
This option allows you to refinance your current mortgage (often at a lower interest rate), and you can turn your home equity into cash. It's another common approach for homeowners who are looking to spend a significant dollar amount on a long-term purchase, like a home renovation or down payment on a second home. A cash-out refinance works by writing your existing mortgage into a new mortgage at a higher amount (depending on available equity). This allows you to receive the difference between the two loans in cash.
Reverse mortgage
This option is reserved for homeowners who are 62 years and older. It allows them to access tax-free cash in a lump sum, via monthly payouts, or even as a line of credit. A reverse mortgage is a great way for retirees to use their home equity to preserve their wealth.
If you're looking for a relatively easy way to access cash, it's time to consider your home equity and the many ways of accessing it. A great way to get started is by calling the mortgage consultants at American Financing. You can learn about options that make sense for your financial goals.