Can You Cash Out Second Mortgage Loans?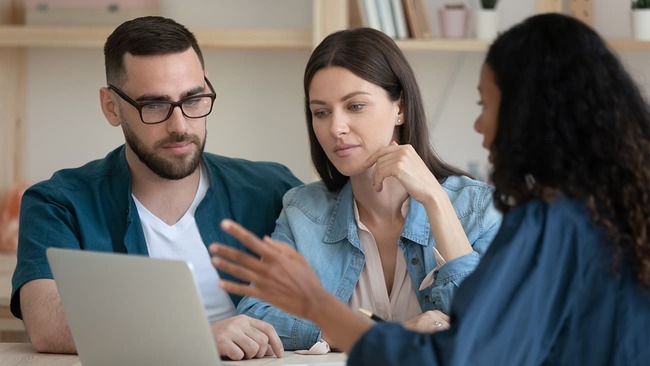 Published July 11, 2022
Deciding whether to cash out a second mortgage is an important choice for a homeowner. There are several ways to access home equity, and a cash-out second mortgage may be the best – or worst – option for your personal finances. There are key distinctions in getting a second mortgage or refinancing an existing loan. Each homeowner's finances and long-term goals can influence their eligibility for getting a cash-out 2nd mortgage. There are some circumstances when doing a cash-out refinance is a better option than taking out a second mortgage or vice versa.
Second mortgage: Borrowers seeking a lump sum of cash without altering their existing terms might opt for getting a second mortgage. Choosing between cash-out second mortgage options means knowing you'll pay more on the second mortgage's interest than on your primary loan. Your primary loan's interest rate won't change unless you choose to refinance it.
Refinancing your loan: You should consider refinancing your existing mortgage if you're hoping to alter the loan's rate or its term. You can't make these changes when you seek a second mortgage. Getting a cash-out refinance is the best choice if you're trying to consolidate debt. Cashing out is also a solution if you need to cover a large expense and can comfortably tap into your equity. You'll get a lower interest rate but should still factor in covering any closing costs.
Carefully consider your cash-out second mortgage loan options before you make any final decisions. Adding a new mortgage payment to your monthly obligations can put a significant strain on your budget. Speak with a mortgage specialist, like the professionals here at American Financing, before making any moves.
Can you do a cash-out refinance on a second mortgage?
Refinancing a second mortgage is possible, but you'll need to meet specific requirements. You may decide that it's time for you to refinance your primary mortgage and an additional HELOC or home equity loan. Rolling two cash out second mortgage loans together is an effective way for you to get one monthly payment. You may also lower your monthly payments in total mortgage dollars if you're able to secure a lower interest rate.
You can also simply refinance your second mortgage. Some homeowners choose to refinance their home equity line of credit, with its adjustable interest rate, to a fixed-rate home equity loan. These are all possibilities that you should consider. Use your financial history and home equity as points of reference.
What are the types of cash-out 2nd mortgage loans?
Homeowners can apply for several types of second mortgages. When weighing your cash-out second mortgage options, the most common types include the following.
Home equity loan: You'll access your home equity loan as one lump sum payment. You are responsible for paying back your second mortgage loan in monthly installments, plus interest. Most people use this loan to funding home improvements, but homeowners can use the funds however they want.
Home equity line of credit (HELOC): As with a home equity loan, you'll apply for a HELOC if you have built up enough equity in the property. The revolving line of credit is more like a credit card. Getting a HELOC might make sense if you're not certain how much cash you'll need from your second mortgage. Unlike alternate cash out second mortgage options, you only pay back what you borrow – and the interest.
Piggyback mortgages: Another cash out 2nd mortgage possibility is a piggyback mortgage. Speaking with a lender about this type of loan may save you hundreds of dollars in mortgage payments. You'll have a better chance at avoiding paying private mortgage insurance.
Building up enough equity in a home is the baseline requirement you must meet to get a second mortgage. Getting a second mortgage also means that your lender will set certain guidelines, like how much equity must remain in your home. The amount is typically 20% of a home's value. Other requirements for cash out second mortgage loans vary by lender but may include:
A credit score of 620 or higher
A debt-to-income ratio below 43%
If you're concerned about your eligibility on paper, get in touch. At American Financing, our mortgage consultants review financial documents for long-time homeowners or prospective buyers. We'll answer your questions or introduce you to loan programs that will help you in achieving your financial endeavors.
Pros and cons of second mortgages vs. refinancing
Knowing the advantages and disadvantages of your mortgage opportunities can protect your financial health. Set aside some time to research refinancing and second mortgages before finalizing any plans.
Second Mortgage Pros
Flexibility: You can select how you access money with the cash-out second mortgage.
Less closing costs: Your home equity loan provider may cover all or most of your loan's closing costs.
Second Mortgage Cons
Another lien: You're putting yourself at a greater risk of property foreclosure.
Additional monthly payment: More monthly payment obligations can place a strain on your finances. You may need to explore cash out 2nd mortgage options to roll the loans together.
Refinancing Pros
New conditions: You can refinance for a lower rate if you've improved your credit score.
New terms: Handling higher monthly payments means you can pay off the loan quicker.
Refinancing Cons
Extra fees: You'll pay closing costs just like you paid for your first mortgage.
Ineligibility: You may need to wait before you refinance if your credit score or home's market value has dropped.
Qualifying for a second mortgage is more challenging with bad credit. Consider who can cosign with you or whether you can pay higher interest rates. Explore cash-out refinance options if you cannot qualify for a second mortgage now.
Next steps with American Financing
Finding the right cash out second mortgage requires careful consideration. To access cash, consolidate debt, or lower your interest rate, take a look at our Your Term, Your Mortgage. A mortgage consultant will align your unique needs with our unique loan offering to secure the best terms for you.