What You Should Know Before Taking a HELOC Out on Your Second Home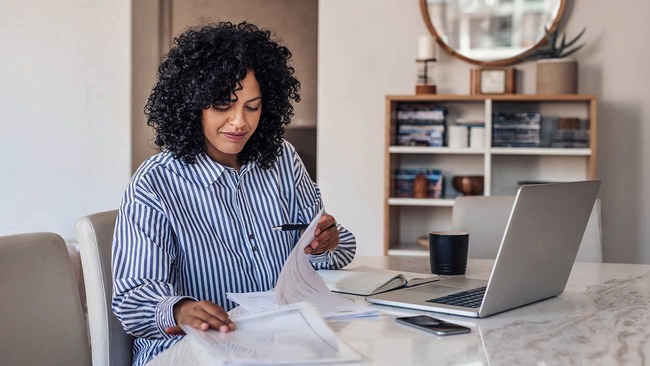 Published June 25, 2022
If you've owned a second home for a while, you may have generated equity in the property in recent years. Not only have you paid down your mortgage balance over time, but most homes have increased significantly in value. You might consider your second home as a source of financing if you need to HELOC for a big expense.
Homeowners who own multiple homes sometimes wonder whether it's better to borrow against their primary residence or their vacation or investment properties. Here's everything you need to know about getting a HELOC on a second home.
Can you take out a HELOC on second home?
Fortunately, it is possible to take out a HELOC on your second home. As long as you have enough equity in the property and you meet certain lender-specific requirements, the process is very similar to getting a HELOC on your primary residence. Borrowers can decide whether they'd prefer to take out a HELOC on their first or second home, as there are advantages and disadvantages to either option.
How a HELOC on second home differs from first home
The process of applying for and using HELOCs on second homes is similar in many ways to HELOCs on first homes. The biggest difference between the two is that HELOCs on second homes tend to have stricter application requirements.
For both first and second home HELOCs, you need to leave some equity in the property untouched when you take out the line of credit. However, many lenders require a greater amount of equity to remain in the property with a second home. In most cases, you'll have to leave at least 25% equity when you take out a HELOC on a second house. Therefore, to get a substantial line of credit, you'll need to have significantly more than 25% in equity. 
The credit score requirements for HELOCs on second homes may be higher, too. Many lenders require a minimum credit score of 680 to 700 for second home HELOCs. You also may have to own the home for a year before a lender will approve you for the line of credit. 
If your second home is a rental or investment property, the requirements for approval for a HELOC may be even stricter. Rental properties are risky because you rely on someone else's payments to cover the mortgage and other expenses. In these cases, lenders want to be absolutely certain that you won't default on payments. For a HELOC on an investment property, lenders often require a credit score of 720 to 740. You also might need to prove that you have enough cash reserves to cover 12 to 18 months of payments. 
Related: Interest-Only HELOCS Explained
Pros of taking out a HELOC on second home
There are a number of advantages to taking out a HELOC on a second home if you need the line of credit for a major expense. Some homeowners feel that HELOCs on second homes are less risky than HELOCs on primary homes. While your first and second homes are both subject to the same market conditions, you rely on your first home for a place to live. While losing your second home can be devastating, the stakes aren't quite as high as they are for your first home. 
A HELOC can be a preferable form of borrowing over other types of debt because you can take out funds as needed. Instead of being given a lump sum payment, you can tap into the line of credit whenever you need cash. This ensures that you're not borrowing more than you need, and it allows you to manage the debt more carefully. HELOCs are especially good for home renovations, tuition bills, or other long-term and recurring expenses. 
Cons of taking out a HELOC on second home
While a second home HELOC can be a great option for some borrowers, there are also some downsides to keep in mind. HELOCs on second homes usually have higher interest rates than HELOCs on primary residences because second homes are riskier for lenders. Often, the second home's mortgage is the first payment borrowers will skip if they hit a financial rough patch. 
Defaulting on your HELOC payments once the draw period ends could lead to foreclosure. While foreclosure on a second home isn't as dire as foreclosure on your primary residence, it's still an incredibly stressful experience and a major financial burden. You must be completely certain that you can repay the HELOC while also staying current on both your first and second home's mortgages. 
Other borrowing options
If you hope to tap into your home's equity but don't think a HELOC is the right choice, you have two similar options: a home equity loan and a cash-out refinance. HELOCs and home equity loans are preferable over refinancing if you already have a low, fixed interest rate on your mortgage. Refinancing to a higher interest rate is rarely a good option as it can add thousands of dollars over the lifespan of the home loan. 
The key difference between a home equity loan and a HELOC is that a home equity loan is given as a lump sum. By contrast, a HELOC is a line of credit. A HELOC has a variable interest rate, and a home equity loan typically has a fixed rate. If you know exactly how much you need to borrow and prefer fixed, predictable payments, a home equity loan might be a better option. 
A cash-out refinance is a good choice if rates are currently low and you want to secure a better interest rate on your mortgage. Refinancing can extend the lifespan of the loan, though, so you should consider refinancing to a 15-year or 20-year mortgage. 
Taking out a HELOC on your second home can be an excellent way to access your home equity. However, you must be careful not to over-borrow and put yourself under financial strain. If you have questions or concerns about second home HELOCs or other forms of borrowing, consult with a mortgage expert to get professional advice on your situation.