Buying a Short Sale — 4 Obstacles to Look Out For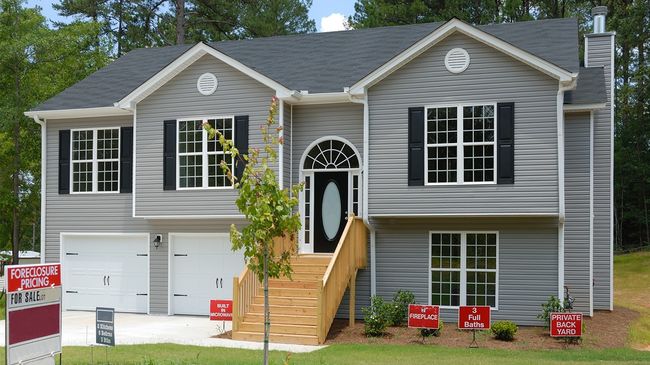 Bargain hunters this article is for you. If you have affordable housing in your sights, then you've probably heard of short sales. If you haven't heard of them, short sales are a great way for homebuyers to get a property at a steal of a deal.
Though they are often bargains, short sales can have pitfalls for buyers as well. But drawbacks aside, short sales can be real estate gold mines if you know how and where to look.
To get started, learn the four hurdles you absolutely need to watch out for when buying a short sale.
1. What is the main hurdle?
In the real estate industry, a short sale is when the net proceeds of a property being sold fall short of the remaining balance (the remaining balance being a mortgage or any liens on the home). If you're buying a home from a seller who owes more on the home than what he is listing it for — you are buying a short sale.
Mortgage lenders typically prefer to let homeowners off the hook with a short sale rather than opting to foreclose their home. Why might you ask? Because foreclosures tend to be expensive and long-drawn-out ordeals for lenders.
Before a lender accepts a real estate short sale, the homeowner needs to prove financial hardship. The lender can then agree to take less money than what is still owed in order to release the existing mortgage. That being said — the homeowner's mortgage lender, not the homeowner, is the main hurdle you'll have to get over.
2. Short sales can be lengthy
The "short" in short sales can be misleading. Whether a short sale can go through or not depends entirely on the seller's mortgage lender. The seller has to qualify for the short sale and negotiate a deal with the lender to get the ball rolling. Let's say you receive approval from the current homeowner's lender. You would then take the final agreement back to your own lender to secure financing. Due to all the moving parts of a short sale — there's no certain timeframe to close.
3. More planning fewer problems
Having a plan can only help your chances. When done right, short sales can be great deals for budget-conscious home buyers. Follow the simple steps below if you're interested in purchasing a short sale. It's not an all-encompassing list, but it's a good start.
Find a real estate agent that's an expert in short sales

Start researching short sale properties along with your agent

Look at public records, property information sheets, etc.

Qualify the property and seller for a short sale

Submit all of the appropriate documentation and purchase offer to the lender

Get approval from the seller's lender to move forward on the sale

Make sure all of your finances are in order to purchase the home
4. Get help from the pros
That last thing any homeowner wants is to find out there were surprise liens on the home they just bought. Once you've found your short sale dream home, it's always a good idea to have a title officer run a search to find out how many liens there are on the property. The more liens there are, the more likely the deal will sour.
It would also be in your best interest to get the home thoroughly inspected. A licensed home inspector should do a walkthrough of the property with you. Short sale homes are notorious for being neglected so they tend to have more serious issues than other real estate properties. While sellers are required to disclose information about the property, they could leave out or manipulate details to make the short sale more attractive to potential buyers.
If the property passes the title search, home inspection, and still seems like an overall good deal — then you can proceed to make an offer. The bank will probably accept your offer rather than foreclose the property if it's fair. If your offer is not accepted, the bank might make a counteroffer. Now the ball is back in your court. You can either place a higher bid or decide to find another short sale property that interests you.
Short sales are not for everyone. A win-win situation for all parties may not always be the case. Your keys to success will be patience and flexibility. Banks prefer well-qualified buyers that have their finances ready to go and easy closing terms. Obtain these qualities and you will be a standout candidate for the short sale process. Happy house hunting!