The Difference Between Appraised Value vs. Market Value vs. Assessed Value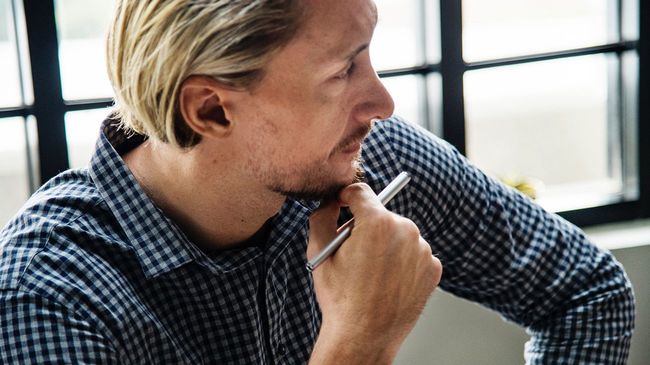 When in the market to buy or sell a home, you'll encounter many numbers. Though, none are more critical than the listing price or home value.
What makes them different? It depends on where you are in your home buying journey and whether you're the buyer or seller, of course. But to provide some clarity — let's take a look at what market value, assessed value, and appraised value are.
Here's what you need to know.
What is market value?
Market values are consumer-driven. They are usually the agreed-upon price that a buyer pays and the seller accepts. You can determine the fair market value of a house by:
Considering the property features and overall condition

Seeing what similar homes — within that neighborhood — have sold for recently

Reviewing the most up-to-date real estate market trends
Tip: When to use market value
It's important to remember that market values are not official appraisals, so they should only be used as a starting point when determining a home's worth. An easy to use online tool is Zillow Zestimate or eppraisal.com, though a more thorough starting point may be a comparative market analysis (CMA) created by your realtor.
A real estate agent can help you with a comparative market analysis. It will detail things like the condition of the house, location, age, style, features, etc... It's often used to help sellers set their listing price according to local market conditions.
What is appraised value?
A home appraisal is an objective, third-party assessment of a home's market value. They're ordered by mortgage lenders to assess the market value and to ensure the borrower isn't trying to borrow more money than the home is worth. So, the appraised value sets the amount that may be mortgaged for a property.
The third-party assessors who determine the value are known as appraisers. Appraisers often work for appraisal management companies or AMC's, and they operate in a heavily regulated industry. Licensed appraisers must complete 150 hours of state-regulated education, 1,000 hours of fieldwork, plus ongoing training after they are licensed (hours may vary by state and credentials). The combined classroom and field education prepares them to determine the value of a home.
What hurts a home appraisal
So what negatively affects a home appraisal? Well, some of the most obvious factors include location, age of the home, and materials used to build the home. Curb appeal, recent home improvements, and current market trends can also come into play with your appraisal.
It's worth mentioning that every appraiser takes a different approach to their home inspections. That said, you can expect your appraiser to look at the value of comparable homes as part of their decision-making.
Related: What Hurts a Home Appraisal?
Tip: Boost your home's appraisal value
Remember the $500 rule: homes appraise in increments of $500. So, if you can make a repair or replacement (over $500), take care of it. It may be as simple as getting a new appliance or new windows.
Related: Home Appraisal Checklist
What is the assessed value?
Assessed value is a figure local governments use to determine property tax. It's a percentage of the property's fair market value, and your county's assessor calculates it. There is no appraiser involved.  Though it is not directly related to the home offer and negotiation stages, it is something to pay attention to during the home buying process (as it's often used to estimate your escrow) and especially once you become a homeowner (as it relates to property taxes). After all, property taxes are usually the second biggest homeowner expense after a mortgage.
Tip: Why you should investigate a high assessed value
The higher your home's assessed value, the more you'll pay in taxes. If you feel the assessed value of your home is wrong, go to your county's assessment website. There you can check all information for any mistakes — like the wrong square footage or wrong number of bathrooms — so you're billed the correct amount when property taxes are due.
Assessed value vs. appraised value
Appraised value and assessed value are not interchangeable. For one thing, don't expect your county's assessor to walk through your residence to determine its assessed value. The majority of homeowners want their property's appraised value to be higher than the assessed value because of tax implications. 
Are you planning to stay in your current home for the foreseeable future? Then don't be surprised if the assessed value starts to increase over time.
Bank appraisal vs. market value
Is appraised value higher than market value? That's a question many buyers and sellers are asking these days. Here's the thing: A property's market value largely depends on the attitude of buyers at the time. If buyers are few and far between when you list your home, there's a chance the market value will be lower than the appraised value.
On the other hand, if you're seeing a ton of interest in your home from multiple buyers, you may find that the market value is higher than the appraisal value.
Key Takeaways
Home buyers should be most concerned with the fair market value of a home because it's what you should base your offer on. After all, it is the market that determines what a particular asset is worth at a specific time.

Low appraisals happen. Maybe the property was overpriced, or there are declining market values due to fewer buyers. There are solutions around it.

You can challenge your assessed value. Keep in mind, your property is not accessed annually, and the exact frequency varies by state. So it's important to understand your state or county's process. For example, in Colorado, all real property (land, buildings, improvements, etc.) must be re-appraised every two years. This occurs in each odd-numbered year (2019, 2023, etc.).
As you prepare for — or continue along — your homeownership journey, be sure to keep your finances top of mind. Whether it's getting pre-approved for a new home loan or refinancing an existing mortgage to achieve greater monthly (or long-term) savings, let the dedicated mortgage consultants at American Financing help. We're even open nights and weekends to fit your busy schedule.