5 Tips for Finding the Best Mortgage Lender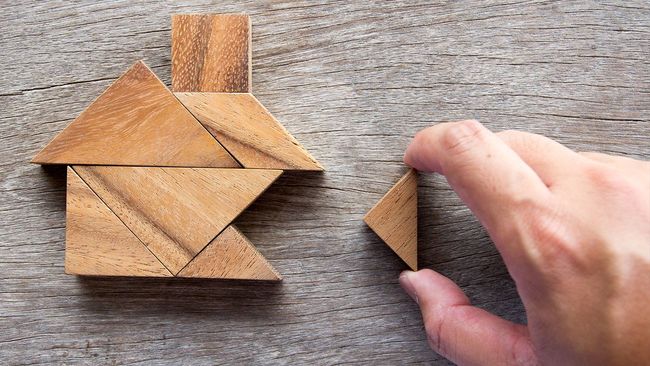 Finding a trustworthy and competent mortgage lender is an important and often overlooked step of the home buying or refinancing process. Signing off on a mortgage is one of the most significant financial decisions you can make, one that can last anywhere from 15-30 years. So, you need to make sure you've found a mortgage lender who will assist you through the process, ensuring you're not making any mistakes along the way.
Here are five tips for finding the best mortgage lender:
1. Talk to your real estate agent
Real estate agents are often a terrific resource for getting suggestions regarding a number of home buying issues. They will know which mortgage lenders are trustworthy and who does the best job of completing the process in a timely fashion.
And if you're buying and selling a home at the same time, you have a lot more to consider besides securing that one home purchase mortgage. You may be looking at two mortgages! All the more reason to trust a real estate agent for recommendations -- they deal with these challenges and opportunities all of the time.
2. Narrow your search to salary-based mortgage agents
A commission-based mortgage lender will primarily be motivated by closing your mortgage, whether or not the terms of the mortgage are in your best interest. With salary-based mortgage agents, you won't have to worry that your mortgage lender is locking you into a huge financial commitment in order to make their own mortgage payment for the month. Interest rates change daily and vary based on your financial situation. So, you want to be sure your agent takes the time to get you to know your current finances, as well as your outlook and goals.
With so much money on the line, it is tremendously important to make sure that your mortgage lender will be looking out for you instead of their own bank account.
3. Find a lender who offers a wide variety of mortgage programs
It is important to find a mortgage lender who offers a wide variety of mortgage programs. If your lender only offers a limited range of programs, they may lock you into a suboptimal mortgage when there would be better options available for your situation elsewhere. Check to see if your lender offers programs like FHA loans or VA mortgages before moving forward with their services.
It's equally important to find a lender who has access to -- and knowledge in -- down payment assistance programs. There are many options available to first-time home buyers and seasoned buyers. Options vary by county and state, but the right lender is going to know exactly what's available to you. This is a great way to save even more money each month.
4. Find an experienced, reputable lender
Be sure to find an experienced lender who knows how to get the job done with speed and efficiency. You will want to make sure that your lender has a lot of experience with your specific type of loan. Bonus points if they offer in-house underwriting, which makes the decision making process much faster. This is a great way of increasing the odds that the process of getting a mortgage will be a smooth one. And you won't have to worry about penalty fees or late closings -- talk about unnecessary stress!
Just don't forget to read their reviews. That's right, be sure their Google, Zillow, and BBB ratings are stellar, providing useful comments from previous borrowers.
5. Ask questions
A lot of borrowers choose to pick up the phone and call a handful of lenders to request interest rates. Those who do that may be surprised when the lender is asking questions before listing off rates. Again, interest rates vary and are dependent on many factors such as loan program, your financial situation, the cost of the home you're looking to fund, etc. So, both the borrower and the lender should be interviewing one another to narrow down best options.
The key takeaway: ask specific questions. See how each lender goes about the process of closing a loan and find out what additional fees you will have to pay. Asking questions is also a great way to gain insight into the lender's level of professionalism and communication skills. Remember, you'll be sharing a lot of personal information and placing a lot of trust in this person. Do your due diligence before settling on any one lender.