What is a Good Mortgage Interest Rate Right Now?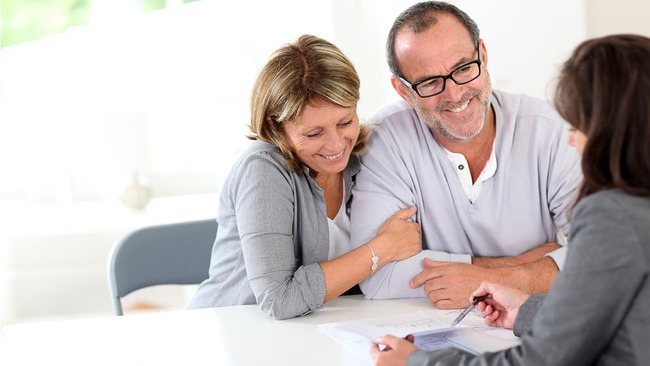 What makes a "good" mortgage interest rate? Well, that answer depends on your financial health, your goals, and the current housing market. 
As you likely already know, interest rates vary throughout the year. They can also differ from one borrower to another. If you're hoping to buy or refinance a home, it's important to pay attention to what's going on in the overall market. The rates available today may seem high but really may be favorable depending on where things are headed in the near future.
Let's consider the following loan types and their current interest rates as examples. Data is from November 2022 and courtesy of Freddie Mac.
30-year Fixed-Rate Conventional Loans — 6.95%

15-year Fixed-Rate Conventional Loans — 6.29%

5/1 Adjustable Rate Mortgage (ARM) Loans — 5.95%. 
As you can see, you can access a lower interest rate if you're able to consider a shorter-term fixed-rate loan or an adjustable-rate mortgage (ARM). However, those loans can come with higher monthly payments. 
So how do you know if current mortgage rates are right for you? It depends on many factors. Continue reading as we take a closer look at today's rate environment.
What's happening in the market to affect rates?
Inflation refuses to be tamed. Because of that, the Federal Reserve continues to increase the federal funds rate. When that happens, it costs lenders more to borrow money. So they must (pass the cost along and) charge more for you to borrow from them. This causes interest rates on loans, such as mortgages, to go up.
In 2022, we've seen the U.S. central bank raise the benchmark short-term borrowing rate a total of six times. This includes 75 basis point increases in June, July, and September. The Fed also, surprisingly, raised rates on Nov 2, 2022. 
At the time of this article, it's expected they will continue to raise rates, including a half-point hike at the December meeting and then a few smaller raises in 2023.
This means time is of the essence. Whether you're looking to buy a home or refinance for greater savings, you should contact a lender immediately to learn what options are available to you.
Typically mortgage lenders "bake" their rates ahead of potential Federal Reserve rate increases or decreases. Knowing that, if you're focused only on the lowest rate, it may be possible to get a better interest rate in front of the next rate hike or just after the last one if rates are expected to continue rising. 
Record low mortgage rates during the pandemic
We saw mortgage rates hit record lows multiple times throughout the COVID-19 pandemic. The trend started in February of 2020 when investors turned to bonds and mortgage-backed securities (MBS) as a safety net. It wasn't long after that rates plummeted to historic lows and continued to remain low through 2021.
Many homeowners rushed to refinance, securing rates a half to even a full percentage point lower than they originally had.  Though, such rates were truly only offered to borrowers with high credit scores, few debts, and very stable finances. Those who did not have strong financial profiles were either given slightly higher than "historically low" rates or were turned down.
Rates have remained low until recent months, when we've been seeing rate hikes taking place.
Is 6% a good mortgage rate?
It's impossible to say without understanding where mortgage rates have been in the past. When Freddie Mac began surveying lenders in 1971, the average rate was approximately 7.5%. That figure really was a bargain when realizing that mortgage rates climbed to an all-time high of 18.45% in October 1981! They, of course, dropped over the years, but it's still important to note they've been incredibly high when you look at historical data.
On the other hand, when you consider 85% of homeowners took advantage of the pandemic's low rates and locked in below 6% -- well, this question turns out to be a rather good one that leans into -- who can benefit from a 6% mortgage rate?
Believe it or not, more people than you may think.
At the time this was written in November 2022, we noticed a significant increase in homeowners who are looking to consolidate debt with help from their equity. They're realizing the benefit of accessing cash at rates lower than personal loans or other unsecured loan options. 
We're also seeing folks who were unable to obtain mortgages during the pandemic because they either needed to go into forbearance or their credit profile wasn't strong enough to qualify for a low-rate loan. They used that time to save money and clean up their credit so they could take advantage of better loan terms once they became available.
Should I refinance now?
This happens to be one of the most common questions we get. The easiest way to answer this is by breaking down the different reasons why you'd refinance.
Cash-out refinance
Even though home price appreciation has slowed down, homeowners have continued to build equity. In fact, as of the third quarter of 2022, nearly half of U.S. mortgaged homes are considered equity-rich.
Why is this important? Well, this means you have access to a significant amount of cash should you ever need it. If you need to pay off credit cards or cover a medical expense, or even fund a home improvement—your home equity can help cover those costs.
How does home equity work? Watch this video to learn more.
Switching from an ARM to a fixed-rate loan
If you took advantage of a low-rate ARM, and your fixed-rate is about to expire, now is the time to talk to a mortgage expert. The current market's rates are likely higher than when you first applied for a home loan. By staying in your ARM after the introductory 5, 7, or 10-year period, you are susceptible to frequent rate hikes that can make your payment more costly. It is imperative to weigh your options immediately before rates get any higher.
Dropping mortgage insurance
Homeowners who are unable to finance a home without making a 20% down payment are required to pay mortgage insurance. This often results in an added $200-$400 fee on your monthly loan payment. As you can expect, those extra charges can quickly add up.
If you've been in your home for three years or more, it's highly likely you've gained enough equity to drop your mortgage insurance. This can be done a few different ways depending on whether you have private mortgage insurance (PMI) or if you pay a mortgage insurance premium (MIP). The former is related to conventional loans, whereas the latter is tied to government loans like an FHA mortgage.
Regardless of what loan type you have, it's worth a conversation with a mortgage consultant to learn about your home equity levels and your options to get rid of mortgage insurance. You could be looking at a few hundred dollars back in your monthly budget every month.
Should I refinance to a higher interest rate?
Now that you understand the reasons why a refinance can be beneficial to a homeowner, it's time to discuss why you'd choose to refinance at a higher rate. It's the elephant in the room these days, as (we said earlier that) 85% of homeowners have a rate of 6% or lower. 
Given that data, the best way to understand why you'd refinance to a higher rate is to look at one of our savings sheets. 
Should I buy a home now?
Again, whether or not you should buy a home depends on a few factors. To best answer this question, we will again break it down by reasons why you'd choose to move.
First-time home buyer
Housing prices appear to be cooling, but rent is still rising sharply. Economists and housing experts don't know when or how that will change.
If this is something you can relate to, it may be another reason to consider homeownership. Other reasons, of course, include
Fixed monthly costs that won't spike over the years

The ability to grow your wealth by gaining equity

Tax breaks

Having a safe and secure place to call home
Home upgrade for more space
Many families relocated to the suburbs during the coronavirus pandemic. This was mostly because employees could work (anywhere) from home. Some of those places became forever homes, while others were a stop along the way.
Data has also shown that families also grew in size during this time. So, as we adjust back to "normalcy," we're seeing a lot of homeowners realizing they need more space for a larger family or simply because they need dedicated work/study areas to replace open space/open concept layouts.
If this sounds like you, it's likely a great time to move! You certainly grew your equity over the last few years, and that equity can be used as a down payment on your next home. Even with rates on the rise, home prices are far more affordable than years past. So, it's worth running the numbers to see how much (of a new) home you can afford.
Relocating for work or personal reasons
Similar to what we spoke about in the above section, we're also seeing homeowners relocate out of state. Maybe it's for a new job or simply a change of scene. No matter your reasoning behind getting out of town, the market is quite possibly in your favor.
Depending on your new real estate market, you could be spending far less on a mortgage payment. Again, home prices are dropping, so even if you move to a more expensive market, the housing costs may be more reasonable than they were during the pandemic. So, don't let rising rates deter you from making a big move. It's worth a conversation with a salary-based mortgage consultant to learn what loans can help you finance that dream home.
Home Affordability Payment Calculator
Explore how much house you can afford by entering your annual income or a fixed monthly payment. To receive the most accurate affordability recommendation, use the advanced feature to include estimated property tax, insurance cost, and HOA fees (where applicable).
Could we see another drop in rates?
That's the million-dollar question. Borrowers want the best loan possible, which means they'll wait to lock if a rate decrease is on the horizon. 
Ask any lender, and they'll tell you it's never been more difficult to forecast mortgage rates. According to Matthew Graham of Mortgage News Daily, "Rates may indeed be able to press further into new lows in the coming years, but at some point, the lowest rates of all time will be behind us for many months or years." It's that kind of sentiment that has countless homeowners rushing to their lenders to get an application moving.  
What will mortgage rates look like in 2023?
Prices are expected to continue rising in early 2023. However, economists from the Mortgage Banker's Association (MBA) are forecasting that rates will retreat toward the end of the year, possibly reaching as low as 5.4%. Though, they caution that mortgage rates will still face plenty of volatility in the coming months as the Fed is expected to continue to raise interest rates for the foreseeable future.
Rick Sharga, executive vice president of Market Intelligence for ATTOM Data Solutions, tends to agree with the MBA statement (though his figures differ slightly). He predicts rates peak around 8% and 7.25% percent for 30-year and 15-year loans in early 2023, "then gradually come down over the course of the year to hang in the range of 6.0% and 5.25%, respectively.
How to get the best mortgage rate
Several things factor into your mortgage rate besides what's going on in the world. For example, you won't receive anywhere close to the lowest rate possible if you have poor credit. That's why we suggest improving your score before talking to a lender.
Other than credit score, lenders want to see how much debt you're handling at a given time. More specifically, they'll pay close attention to your debt-to-income ratio, a figure that measures how much of your income goes toward recurring debts. You can improve your DTI by paying down these balances and avoiding new high-interest debt before applying for a mortgage.
Additionally, the lender, loan program, and term you choose all affect your rate in one way or another. No two borrower situations are the same, which is why you shouldn't get caught up in obtaining a lower rate than your friend or neighbor. Maintain a goal of doing what's best for you and your budget — and that's it.
There's no right or wrong answer in terms of deciding when to lock your mortgage rate. That's why it's important to find a dependable lender who you can rely on for guidance. This person should go above and beyond to find the most sensible loan program for your needs and at the lowest rate. 
The mortgage industry continues to evolve every day. From desktop appraisals to drive-thru closings, lenders are doing whatever is necessary to ensure a smooth, safe transaction.
That's especially true at American Financing. As a family-owned and operated business, we pride ourselves on unmatched customer service.   
To see what you qualify for, give us a call at (866) 889-7024 or apply online.