What is a Good Interest Rate on a Mortgage?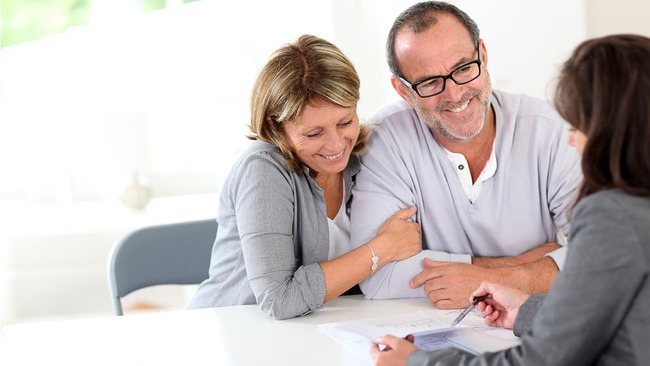 Borrowing costs are incredibly low at the moment, in large part due to the coronavirus. That's good news for those hoping to buy or refinance a home. After all, the lower your mortgage rate, the more you save over the duration of your loan. 
So how do you know if current mortgage rates are favorable? And where are they headed in the future? Continue reading as we take a closer look at today's low-rate environment.
Record low mortgage rates
We've already seen mortgage rates hit record lows multiple times in 2021. The trend started in February of 2020 when investors turned to bonds and mortgage-backed securities (MBS) as a safety net. It wasn't long after that rates plummeted to historic lows, and remains low as of September 2021.
Keep in mind that concern about the coronavirus is driving bond rates down significantly. When bond rates drop, so do mortgage rates. It's a major reason why rates dipped to new record lows in mid-May and again several weeks later.
Many homeowners are seeing this unprecedented time as an opportunity to save money. In fact, lenders haven't seen this volume of refinance applications since the early 2000s. And there are still millions of homeowners who could benefit from a lower rate.
Is 4% a good mortgage rate?
It's impossible to say without understanding where mortgage rates have been in the past. When Freddie Mac began surveying lenders in 1971, the average rate was approximately 7.5% That figure seems like a bargain when realizing that mortgage rates climbed to an all-time high of 18.45% in October 1981!
Now we can revisit the original inquiry of whether 4% is a good interest rate. In short, the answer is yes. Just know that you may be able to save hundreds of dollars or more every month with a mortgage refinance.
Is 3.25% a good mortgage rate?
Let's preface this by mentioning that some borrowers are scoring rates in the 2s. Others, meanwhile, also timed the process right and locked in a 3% mortgage rate. 
But don't be discouraged if you end up with a 3.25% rate. Even a 0.75% difference, when compared to a 4% rate, will prove to be worthwhile in the long run. 
Will mortgage rates drop again?
That's the million-dollar question. Borrowers obviously want the best loan possible, which means they'll wait to lock if a rate decrease is on the horizon. 
Ask any lender and they'll tell you it's never been more difficult to forecast mortgage rates. According to Matthew Graham of Mortgage News Daily, "Rates may indeed be able to press further into new lows, but at some point, the lowest rates of all time will be behind us for a period of many months or years." It's that kind of sentiment that has countless homeowners rushing to their lenders in order to get an application moving.  
Then there's the other side of the argument. Seriously, with rates already so low, how realistic is it to think they'll go lower?
The good news for current and soon-to-be homeowners is that the Federal Reserve plans to keep its benchmark interest rate near zero through 2022. These projections have borrowers optimistic about their long-term financial goals. 
Next steps
There are a number of things that factor into your mortgage rate besides what's going on in the world. For example, you won't receive anywhere close to the lowest rate possible if you have poor credit. Do yourself a favor and improve your credit score now so it won't be an issue when the time comes to apply for a mortgage.
In terms of deciding when to lock your mortgage rate, there's no right or wrong answer. That's why it's important to find a dependable lender who you can rely on for guidance. This person should go above and beyond to find the most sensible loan program for your needs, and at the lowest rate. 
The mortgage industry continues to evolve every day. From desktop appraisals to drive-thru closings, lenders are doing whatever necessary to ensure a smooth, safe transaction.
That's especially true at American Financing. As a family-owned and operated business, we pride ourselves in unmatched customer service.   
Let's see if you qualify for a low-rate mortgage. Give us a call at (800) 910-4055 or apply online.