Pros and Cons of Selling to an iBuyer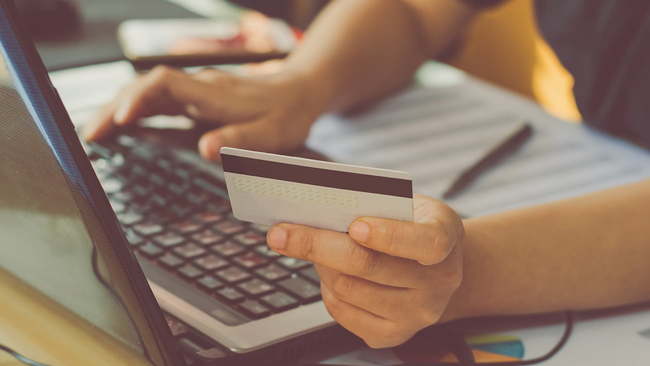 When you are considering selling your home, you have more options at your disposal than just hiring a realtor and selling it. Choosing to sell your house to an iBuyer can be less of a headache than traditional routes. There are many pros and cons to using an iBuyer versus the conventional process for your potential buyers. 
What is an iBuyer?
An iBuyer is a company that will buy your home instantly for cash. You're able to enter your address into their website and get a quote within 48 hours typically. There's no need for a traditional realtor during this process.
iBuyers vs. real estate agents
Repairs before selling
When you think about putting your home on the market, you want to get your residence in tip-top shape before buyers start viewing. Even small repairs may end up getting you a better offer on your home. You could significantly benefit from more expensive upgrades such as appliances, flooring, or landscaping in the long run. 
When you use an iBuyer, they will complete an inspection and then provide you with the repairs they require. Most of the time, you can hire a contractor on your own or let the iBuyer handle all of it. They will then deduct the amount from the amount they're paying you for your home.
If you can't afford to front the cost of repairs or don't have the time to deal with them, this can be a great option. When you work with an agent, they may make recommendations for what repairs or upgrades are best for buyers in your area. You can choose to make repairs, or you can choose to sell the house as-is, taking the loss on any repairs through the negotiation phase. 
Showings
When you sell your home, you oftentimes have interested buyers come in and see the house before deciding to put an offer in on the property. Using an iBuyer is a bit different for buyers in contrast to the traditional homebuying process. When you use an iBuyer, you will be moving out before the home goes up for sale.
This means you don't need to worry about showings, organizing, and scheduling around them. 
Profit
Many costs come with moving. Whether you decide to use an iBuyer or traditional realtor, it will impact the profit you will make on your home.
When you use an iBuyer, you are paying for convenience. Homeowners can expect 10-15% less on the purchase price on the house. This can result in the loss of thousands of dollars for sellers.
While sellers may get a lower offer than selling on the market with a traditional realtor, they don't need to worry about showings and potential repairs. It's a short, streamlined process. 
When you hire an agent, you're hiring a professional whose job is to get you the best price on your home. As a seller, you have the experience and skills of the realtor at your fingertips. While the process isn't instant, you can end up with much more profit, even after the realtor's commission. 
Closing
There's no question that the home selling and buying process can be a bit tricky to navigate. Using an iBuyer, you can sell your house within days, without the stress of wondering and trying to align your schedules. Once you accept an iBuyer offer, an inspection will be completed as soon as possible, and the paperwork is signed.
If you need a fast sale with little effort, an iBuyer could be the answer. An agent will work their hardest to have your home sell in the shortest amount of time, but there is no guarantee. The typical selling time is around three weeks. 
Depending on your current situation, there are benefits and disadvantages to using both iBuyers and realtors.
With an iBuyer, you may pay heavily for the convenience and quick sale time. Using a realtor will likely get you a better price on your home but within weeks instead of days. Regardless of the route you take, ensure you do your research; consult both an iBuyer and a realtor, and weigh the pros and cons. 
Sources:
https://www.realtor.com/advice/sell/what-is-an-ibuyer-a-guide-to-ibuying-pros-cons-costs/
https://marketing.homes.com/ibuyers-the-pros-and-cons-your-next-seller-should-consider/
https://www.myseattlehomesearch.com/blog/selling-your-house-to-an-ibuyer-better-examine-the-offer-cl...
About the author 
Kurtis Forster is a real estate agent for Team Forster in London, Ontario. He brings a wealth of knowledge and expertise about buying and selling real estate.