Renovating Versus Remodeling: What's the Difference?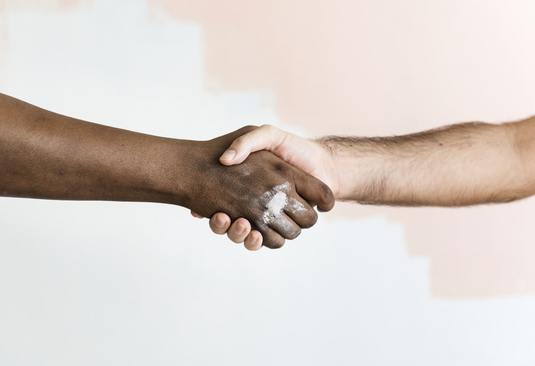 The words renovation and remodel are used interchangeably, though they have entirely different meanings. So, what is the meaning behind each, and how exactly do they differ? Let's find out!
What is a home renovation?
Renovating is when you make cosmetic changes. You're doing projects to make the room more attractive. Think of it as tearing out the carpet to take advantage of the wood floors, adding a backsplash, refinishing the cabinets, or replacing the windows.
Defining a home remodel
Remodeling is when you completely change a structure or layout for design or aesthetic purposes. Think demolition and construction. If you are gutting your house or adding square footage, you are remodeling. Examples include: creating a bedroom in some available basement space, changing an upstairs bedroom to an office, installing a kitchen island, even adding a wall or partition to separate rooms.
Remodeling and renovation cost estimator
Many factors contribute to the cost of your remodel, including room size, underlying problems that could arise, material cost, and the extent of the project. The more work involved, the higher your cost.
Let's take a look at the costs involved with some of the most popular home remodeling projects:
Adding Square Footage
Finished space counts toward your home's square footage. So if you're looking to add to your home, be sure it's finished space (or space that has heating and cooling). According to HomeAdvisor, adding square footage can cost anywhere from $7,000 to $100,000, with homeowners spending an average of $40,915. Again, this all depends on the extent of the addition and the finishing materials you choose. Are you looking to add a porch or a garage, something else? Your answer to that question will help determine how much money you'll need and how much value may result from the remodel.
Kitchen remodels
Your kitchen is a popular gathering and entertaining space. So why wouldn't you spend time and money creating an area you're comfortable in? Just be sure you don't get too carried away and break the bank.
For kitchen projects, HomeAdvisor says homeowners spend anywhere from $4,500 for small kitchen remodels to $49,000 or more for high-end projects. As far as the top expenses go, the National Kitchen and Bath Association estimates they include cabinetry/hardware (29%), installation (17%), appliances (14%), countertops (10%), and flooring (7%).
Finishing a basement
If you want to add space or value to your home and have an unfinished basement, this is a project worth considering. According to a recent "Cost vs. Value" analysis of basement remodeling from Remodeling Magazine, the average basement remodel has a 70% payback.
Keep in mind; it can be costly since you're likely looking at framing, electricity, plumbing, flooring, drywall, etc. Let's not forget the cost of labor. According to Improvenet.com, basement project costs can reach as high as $40,000. That doesn't include the cost of permits, which range from $100 to $3,000.
Bathroom renovations and remodels
The bathroom is an easy makeover space for DIY'ers. Prefabricated vanities and bathroom light fixtures are easy to install if you keep the plumbing in place. They also make quite an impression when they're updated. However, once you involve plumbing, costs will sharply rise. Moving large fixtures such as the tub, shower, or toilet will cause prices to increase even more.
According to spruce.com, you can expect the following costs with your bathroom remodel:
Surface bathroom remodel: $1,000 to $16,000

Half bathroom remodel: $4,500 to $26,000

Full bathroom remodel: $19,000 to $62,000

Bathroom addition built onto the side of your house: $45,000 to $84,000
Which is right for me?
Let's start by asking yourself a few questions.
What's your budget?

What's your desired outcome?

Do you plan to do some, or all, of the work yourself?
If you're looking for low-cost, minor updates because a change is needed, you should look to home remodeling projects. They're most often the cheaper route to a beautiful, new space. If you need extra space for a growing family or realize your aging home needs to be gutted in some areas, you're better off hiring a contractor to complete a home remodel.
Financing your remodeling projects
As you can see from above, many of these projects cost tens of thousands of dollars. So, your savings may not be able to handle such large expenses. What can you do to finance your remodeling project without breaking the bank? We recommend letting your house pay for itself. Look into a home equity line of credit (HELOC), or — better yet — consider a cash-out refinance. This way, you can still use your home equity, but you can do so with a fixed-rate home loan (so there are no surprises should interest rates increase). Most HELOCs have variable interest rates, so they're subject to change over time.
Another option is to look into a home improvement loan.
Of course, you can also use a credit card, but you'll get a better interest rate when borrowing from your home equity. Plus, the interest on your mortgage is often tax-deductible whereas the interest on your credit card is not.
An even better approach is to speak with an expert regarding what makes the most sense for your financial goals. Our mortgage consultants can guide you through loan options, and they can customize a program specifically for your needs. Give us a call today to learn more.