Home Remodeling Tips for an Entertaining Environment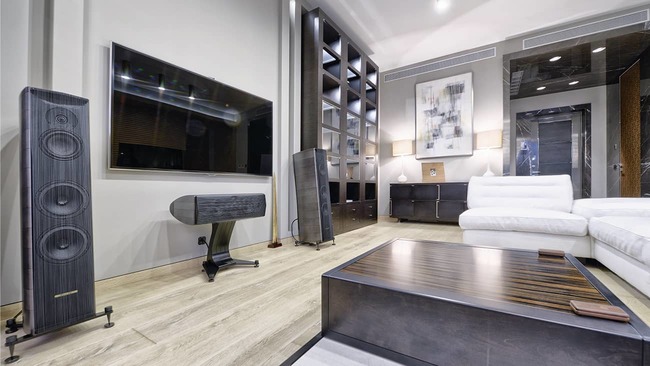 Are you a fan of parties? Do you jump at the chance to host an occasion with loved ones? If the answer is yes, then you need to ensure that your home isn't divisive and isolating.
It starts with making your guests feel at home and that they belong. The last thing you want is for a little annoyance to turn into a serious discomfort concern. Having one bathroom, for example, will cause traffic jams in the home during a party.
Remember that it's your responsibility as the host to accommodate as many people as possible. The architecture of the interior should not only be welcoming, but also entertaining enough to get attendees in the partying mood. So be sure to invest in minor home remodeling to keep guests content while in your living area.  
Here are four key home remodeling ideas to consider when planning a functional entertaining environment.
Create a modern backyard
Your backyard says a lot about your quality of life. It compliments your indoors as a haven for fun and comfort while also accentuating your home's overall beauty. The outdoor lifestyle is becoming prominent across the world, with people opting to relax and enjoy the fresh air rather than stay indoors.
That's why we suggest creating an outdoor space that is entertaining and modern. This can be done by adding a swimming pool, refreshing your garden with beautiful flowers, and investing in quality furniture. Depending on your budget, you may think about adding a bar to your outdoor dining area.
What would a modern backyard be without proper lighting, overhead protection, and waterproof flooring? Some of the materials that you can use for the flooring include concrete, porcelain, and wood. Feel free to use a canopy for overhead protection, or simply extend your roof if you have the available funds.
Modernize your game room
Take your game nights to the next level by installing a video wall! Trust us, this high-tech addition will have guests excited the moment they see it. Such an upgrade also gives you bragging rights amongst your peers.
Revamp your lounge
There's no need to limit the video wall to the game room. Your guests will be more entertained watching the big game or a movie in a modernized lounge as opposed to a small screen. In no time, you can turn this space into a luxurious home theater and the most popular room in the house! 
Pro tip: Check out Rooms To Go for the latest trends in entertainment room decor.
Create a smooth flow around core living areas
A smooth connection between the kitchen, living room, dining area, and game room allows guests to move easily and freely around the home. Ensure that these areas have a visual connection without compromising the definition and purpose of each room. You may even choose to expand the indoors into the outdoors so that guests can be free to move as they please. 
Just don't lose sight of the fact that the architectural distinction of outdoor and indoor infrastructure must be maintained.
Have an open floor plan
Separating living spaces only limits how people interact within the home. An open floor plan gives people the chance to eat, relax, and socialize even when they are in what would traditionally be "separate" living spaces. You will find that adopting an open plan layout for your interior design makes your home appear larger, get more natural light, and have better airflow.
The sensible way to finance your project
Now that you understand how to create an entertaining space at home, it's time to discuss payment options. While some homeowners may be able to cover a remodeling project with their savings, others must rely on a home improvement loan. Spend some time looking into various home improvement loans, including personal loans, home equity loans, and FHA 203(k) rehabilitation loans. 
Another option worth considering is a cash-out refinance. You can access your equity as cash and use it to pay for home improvements. Not to mention, borrowers can enjoy significant long-term savings thanks to historically low mortgage rates.
We should mention there are other advantages of a cash-out refinance besides being able to fund home improvements. This loan can also help you pay off debt, finance a second home, and cover college tuition.  
Don't make the mistake of taking a haphazard approach with your home remodeling. If you want your residence to be the social hub for loved ones, the above tips will get you started. Note that the remodeling decision you make will be dependent on your available space and budget.