How to Decorate Your Home's Exterior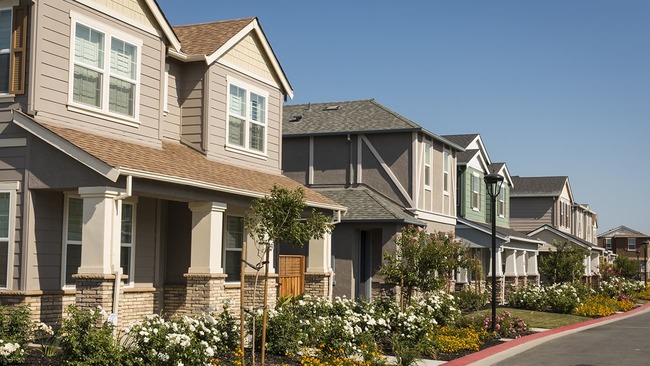 Do you want your house to stand out from others in your neighborhood?
Well, one way of doing that is through exterior wall decorations. There's a lot to like about wall decorations, especially the fact that they raise the value of your home. Another key benefit is that, when your home is different from the surrounding homes, it will be easier for you to give directions to your visitors.
Sometimes displaying your house number isn't enough to get guests home. That is particularly significant when your house is located in a subdivision where nearly every home is remarkably identical to the rest. And even if guests can find your home effortlessly when you give them your house number, it is always better to describe the uniqueness of your home than to just give out a number.
After all, people will easily forget your house number but the memories of your beautiful exterior will stick in their minds forever. Moreover, having attractive and sustainable exterior wall decorations is a great added value in case you intend to sell your home in the future. Should you find the best real estate agents, they can help you sell your house at the best price possible.
Here are some tips on how you can decorate your home's exterior this year. 
Use proper lighting
The right exterior lighting will improve both the appearance and security of your home. Go ahead and install icicle lights at the topmost parts of your exterior wall or on the roof, especially if your home has the traditional sloping roofs of multiple levels. The lights are basically little bulbs and sticks and can be customized to appear like small pools of frozen water. If you want extra uniqueness, you can buy icicle lights of different colors depending on the overall color patterns around your home.
For a change, you can also try out C7 or C9 light bulbs. These lights are great decorations, especially when they come in different color shades. You can create a pattern of multiple colors, with the bulbs lining up a different color one after another, or stick to only two colors with two similar colors standing together and then followed by two bulbs of the second color. The pattern continues in that order.
Add plants
Plants make everything look more beautiful than it actually is. Not only are plants functional and lively, but they also make a great addition to the top areas of your wall.  
Transform the bricks
Maybe you just moved into your new brick home and, regrettably, the previous owner's exterior décor hasn't agreed well with your taste. Perhaps they painted the bricks in a color you don't like or with some inappropriate graffiti. Rather than remove the paint or graffiti, simply paint over it with your own décor ideas. If your budget allows, call in a professional artist to decorate the bricks for you.
Incorporate wall art
Speaking of art, decorating your exterior with outdoor wall art is a great option too. Art can be anything from paintings that carry a special meaning to you or a simple color patterning. Wall art complements the patio, exterior dining spaces, and the garden, making them look cozier than they probably are.
Working with spray paint is another fun way to decorate your exterior wall. All you need is a plain-colored canvas hung on the wall by strings, colored spray paint, and painter's tape. It is a simple exercise that will leave your home looking extraordinary.
Hang decor on sidings
"Reap all the benefits of house siding décor by hanging décor on your home's sidings. This exercise is quick and fairly easy, but you will need an extra pair of hands if you are to do it right. To do this, your siding needs to be vinyl because it is the easiest to separate in order to wiggle the décor in there. You will need strong hooks that can hold as much as 50 pounds, some metal boxes that can hold small herb gardens, and some screws." — GVD Renovations, Siding Contractor Company.
Staying on budget
If you need budget-conscious décor ideas, then you should try decorating with flags. The flags don't have to be politically motivated. You can, for example, hang flags with pictures of waterfalls, forests, or any other nature sights of your choice. It can also be pictures of cute little kittens, gorgeous butterflies, adorable dogs, or even beautiful flowers.  
Create your own decorating style
The few outdoor décor hacks we have discussed here are just enough to get you started. If you have decorating hacks of your own, by all means, use them and try to mix them up with the ones discussed in this article. Whatever will make your home appear contemporary should be just fine!