Buying a Short Sale Home — 5 Obstacles to Look Out For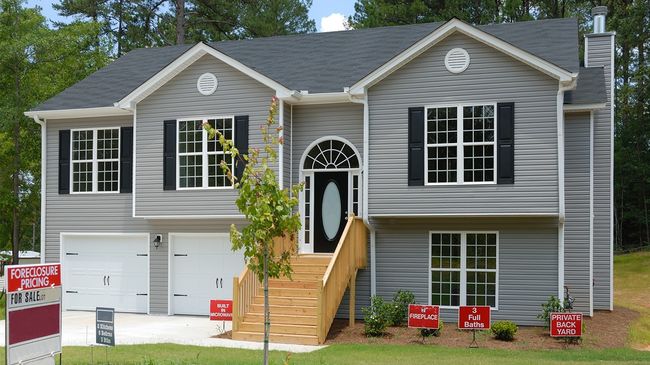 Bargain hunters this article is for you. If you have affordable housing in your sights, then you've probably heard of short sales. If you haven't heard of them, short sales are an excellent way for homebuyers to get a property at a steal of a deal.
Qualifications of a short sale
A short sale means the listed home has a sales price that is less than the current mortgage balance. It's an option for home sellers who are unable to sell their home for a price that covers their mortgage balance. For homebuyers, it could mean this listing is a good deal. But first, it must meet the following requirements before receiving a short sale designation:
The current homeowner must be in default, meaning they must miss mortgage payments before the lender will consider a short sale

The home value must be lower than the mortgage balance, meaning the home is underwater

The current homeowner must prove financial hardship (job loss, death, poor health), meaning they can produce detailed documents illustrating their current financial status
Though they are often bargains, short sales can have pitfalls for buyers. Drawbacks aside, short sales can be real estate gold mines if you know how and where to look. Just don't forget to work with a real estate agent. You'll need their expertise when navigating the market!
To get started, learn the five hurdles you need to watch out for when buying a short sale.
1. Coming up with a fair, competitive offer
When it comes to short sale financing, banks will only agree to the sale if they believe the transaction can be more profitable than a foreclosure. Yet, most banks will not evaluate the seller's request for a short sale until there is an offer on the table. So, as the homebuyer, where do you begin with your offer?
According to Freddie Mac, "the short sale offer may need to be closer to the market value of the property rather than the list price." Short sale listings are often priced low to attract multiple offers, but it's no guarantee the property will sell at the listed price.
To increase your chances of an accepted offer, you'll want to:
2. A not so short approval process
The "short" in short sales can be misleading. Whether a short sale can go through or not depends entirely on the seller's mortgage lender. The seller has to qualify for the short sale and negotiate a deal with the lender to get the ball rolling.
Let's say you receive approval from the current homeowner's lender. You would then take the final agreement back to your lender to secure financing. Due to all the moving parts of a short sale — there's no specific timeframe to close. You need to be prepared to monitor the review process and frequently follow up with key players.
Did you know? If the loan was sold to an investor like Freddie Mac or Fannie Mae, the investor would also have to approve the short sale.
3. The property must be purchased "as is"
Have you fallen in love with a short sale that needs a little TLC? Well, that renovation or improvement will be up to you because short sales are sold "as is," meaning you cannot request the seller make repairs before the sale closes, nor can you request seller concessions.
Let's not overlook the fact that poorly kept short sales may also fail inspection. A failed inspection can mean your home financing is denied. Or, it can just mean you have thousands of dollars in projects ahead of you.
4. Title and inspection issues
The last thing any homeowner wants is to find out there were surprise liens on the home they just bought. Once you've found your short sale dream home, it's always a good idea to have a title officer run a search to find out how many liens there are on the property. The more liens there are, the more likely the deal will sour.
It would also be in your best interest to get the home thoroughly inspected. A licensed home inspector should do a walkthrough of the property with you. Short sale homes are notorious for being neglected, so they tend to have more severe issues than other real estate properties. While sellers are required to disclose information about the property, they could leave out or manipulate details to make the short sale more attractive to potential buyers.
If the property passes the title search, home inspection, and still seems like an overall good deal — then you can proceed to make an offer. The bank will probably accept your offer rather than foreclose the property if it's fair. If your offer is not accepted, the bank might make a counteroffer. Now the ball is back in your court. You can either place a higher bid or decide to find another short sale property that interests you.
5. The property can move into foreclosure
As stated above, the short sale process can get lengthy. There is a risk the homeowner can get into greater trouble with missing payments, and it can result in foreclosure.
Foreclosure is a legal process that happens when the homeowner forfeits the property to the bank as a result of being unable to pay the mortgage. Short sales are often the first course of action, followed by a foreclosure auction where bidders can buy foreclosed properties on the spot.
If the home doesn't sell at auction, it will become a bank-owned property or real estate owned (REO) property to be sold on the open market. So you may lose the opportunity to purchase the home as a short sale, but may be able to revisit the purchase down the line when it ends up back on the market as a foreclosure or REO. It would involve making a new offer, and you are at risk of having another buyer outbid you.
More planning, fewer problems
Having a plan can only help your chances. When done right, short sales can be great deals for budget-conscious homebuyers. Follow the simple steps below if you're interested in purchasing a short sale. It's not an all-encompassing list, but it's a good start.
Find a real estate agent that's an expert in short sales

Start researching short sale properties along with your agent

Look at public records, property information sheets, etc.

Qualify the property and seller for a short sale

Submit all of the appropriate documentation and purchase offer to the lender

Get approval from the seller's lender to move forward on the sale

Make sure all of your finances are in order to purchase the home
Short sales are not for everyone. A win-win situation for all parties may not always be the case. Your keys to success will be patience and flexibility. Banks prefer well-qualified buyers that have their finances ready to go and easy closing terms. Obtain these qualities, and you will be a standout candidate for the short sale process. Happy house hunting!