Buying a Home in the Hot Portland Housing Market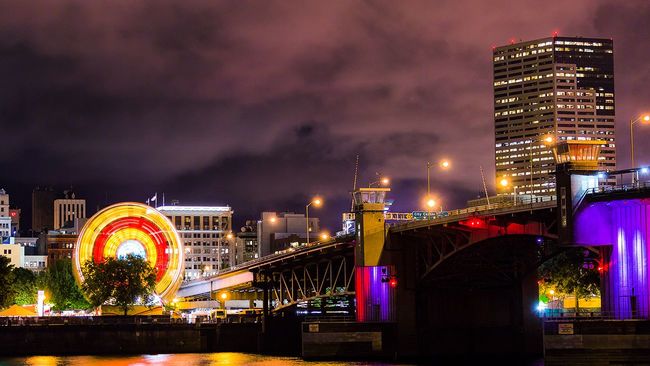 The Rose City is a beautiful place to put down roots and call home. You've got wine country and the Columbia River Gorge within 35 minutes from Downtown Portland. Plus, it's an easy day trip to Mt. Hood or the Oregon Coast. Let's not forget the scenic water, bridges, and landmarks in the heart of Downtown. There's so much to appreciate.
Speaking of appreciation, the Portland real estate market remains hot when considering home values.
According to The Oregonian, "the (Portland) market remains competitive, with a slim inventory of homes for sale. But while bidding wars still break out over certain homes, they come with less frequency and frenzy than in the heated market of two years ago."
Meaning it's getting easier to find a home within your budget.
Why you should purchase and not rent in Portland
According to the Federal Housing Finance Agency house price index, Oregon home prices will continue to rise by about 7% per quarter over the next year, and steady increases will continue through 2027, the latest year for which FHFA currently offers forecasts.

Considering Zillow's rent vs. buy calculator, it makes more sense to purchase a $400,000 home than rent should you plan on remaining in place for 3yrs and 5 months. Meaning if you plan to call Portland home for at least a year and a half, and put 10% down, buying will be cheaper than renting.

Despite seeing rents stabilize, many renters still feel like they are being squeezed out of the city. The city's housing report indicates that half of the city's renters pay more than 30% of their income on housing. That's money that could be used as an investment in a home.

Even though housing prices are at an all-time high, Portland is still the most affordable city on the West Coast.

You have the ability to grow equity. And, every time you make a mortgage payment, a portion of that payment pays your loan down each month, giving you more equity in the home.
Here are a few things to do as you prepare to buy a home in the Portland market:
Understand your financial options
A home is an investment. Buy right by knowing your financial options and doing your research. Loan programs vary, as do down payment assistance programs. The research will allow you to know what questions to ask once you start speaking with a mortgage lender. Let's not forget to make sure you have a clear understanding of your financial situation: credit score, savings for down payment, monthly debts, etc. These are things your loan officer can help you with, but again, it doesn't hurt to find out on your own before starting the process.
Hire a market-savvy realtor
Choose a local realtor with significant knowledge of Portland and its surrounding suburbs. The right realtor can help you make a competitive offer and counteroffer, if necessary because they understand what it takes to be noticed. They can even recommend similar neighborhoods if your desired location is out of your price range or has nothing available.
Consider a dedicated mortgage consultant
Establishing a relationship with a mortgage lender and asking them the right mortgage questions is key to success. And in working with a dedicated loan officer, you can feel confident you're getting into the right loan program for your financial situation at the lowest rate.
Start the application process early
Getting pre-approval is key. You'll know exactly what you can qualify for. Your lender will also provide a letter specifying the amount you're pre-approved to borrow. Ready to get started? Give us a call at (503) 452-4444.