Knowing When to Refinance an Adjustable-Rate Mortgage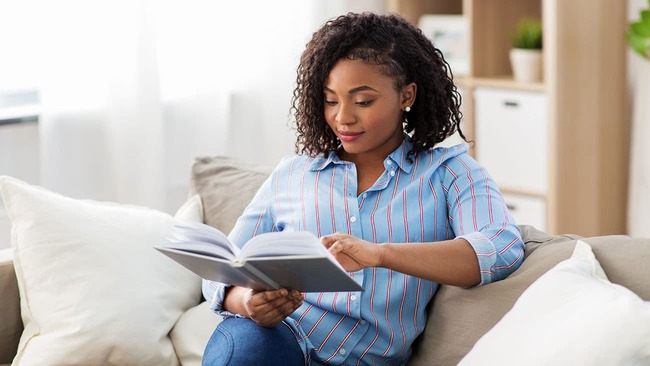 Published May 3, 2022
Homeowners with an adjustable-rate mortgage (ARM) often choose to refinance several years into the loan. Refinancing can be a great opportunity to reduce your interest rate, but you might feel uncertain about when to take this step. Timing is critical when you refinance adjustable-rate mortgages, so you should always plan ahead. 
When is the best time to refinance adjustable-rate mortgages?
Predicting the right time to refinance adjustable-rate mortgages can be challenging, but planning your refinance well in advance will help you get the best deal. You must consider both the real estate market conditions and your own financial situation. Here are three of the best opportunities to refinance adjustable-rate mortgages: 
The introductory period is ending
Many homeowners decide to refinance adjustable-rate mortgages near the end of their introductory period. With this strategy, you can benefit from the low interest rate during the first few years of your ARM, but you don't have to stick with the loan during the variable period. Once the introductory period ends, you can refinance to a fixed loan with a stable interest rate.
However, one thing to keep in mind is that refinancing from a 30-year mortgage to a new 30-year loan could increase the amount of interest you pay over time. Although you're likely to lock in a lower interest rate by refinancing to a fixed mortgage, you add extra years to the repayment period. This creates extra time for interest to build up, which may offset what you saved when you decreased your interest rate. If possible, it may be better for you to do a 20-year or 15-year refinance to further cut back on your interest payments.
You're planning to move soon
If you're not planning to keep your home for the duration of the mortgage, you might decide to refinance your current ARM to a new ARM. This way, you reset your introductory period and lock in a low interest rate for the next few years.
For example, you and your spouse might be confident that you'll move into a larger home in two or three years. You could refinance to a new adjustable mortgage so that your interest rate stays as low as possible while you remain in your home. Then, you'll move and get a new mortgage before the introductory period ends.
Cash-out refinancing is another popular option for homeowners who plan to move soon. For example, if you've been paying down your mortgage for a long time, you could tap into the equity with a cash-out refinance and use the funds to make improvements to the home. This, in turn, can increase the property's sale price.
Interest rates are plummeting
Homeowners often try to refinance adjustable-rate mortgages when interest rates dip. As interest rates hit a low point, you can dramatically cut down on your interest payments by securing a fixed mortgage. Of course, interest rates will always fluctuate, so you shouldn't feel like you have to rush into a mortgage refinance just because rates are dropping. However, if you know that you'll refinance at some point, you can time the process to align with a drop in interest rates.
Homeowner checklist: Are you ready to refinance an ARM?
It's a significant decision to refinance adjustable-rate mortgages. Closing costs can be expensive, and the process can be time-consuming. Before applying for your new loan, you should be confident that refinancing is the right choice. Here are some common signs that you're ready to refinance your ARM:
You meet the credit score requirements
Just like you needed to meet specific requirements to be approved for your first mortgage, you also must meet specific criteria for your refinance. In most cases, lenders require that homeowners have a credit score of at least 620 to refinance adjustable-rate mortgages. The higher your score, the better your interest rate will be. 
You have enough equity in the home
The more equity you have in your home, the less risk your lender takes by approving your loan. If you have a substantial amount of equity, you're much less likely to go underwater on your mortgage. Lenders' equity requirements to refinance adjustable-rate mortgages vary, but most usually won't offer loans for more than 80 percent of the home's value. 
Your financial situation has changed
A significant change in your personal finances could bode well for a refinance. Here are some examples of changes that can help you lock in a better interest rate when refinancing an ARM:
Increase in your income

Increase in household income after getting married

Paying off debts

Acquiring inheritance or another major asset
How to refinance an adjustable-rate mortgage
Once the time comes for you to refinance your mortgage, you can get started by applying for pre-qualification with your lender, which will streamline the process. Be prepared to provide proof of income, assets, and debts when you apply for your refinance. You'll have to gather many of the same documents you needed when applying for your original mortgage.
An appraisal will most likely be requested before the refinance is approved. The appraisal determines your home's value and ensures that you have enough equity in the property to refinance the loan. 
You also should carefully consider each refinancing option. Most homeowners refinance adjustable-rate mortgages to fixed loans, but in some cases, it makes sense to refinance to a new ARM. You can also decide whether to apply for a 15-year, 20-year, or 30-year mortgage. Scheduling an appointment with one of our dedicated mortgage consultants can provide some helpful insight into which refinance option is best for your home.
The best time to refinance your ARM is when interest rates drop, and your personal financial situation warrants a change in your mortgage. You can plan for your refinance by setting long-term and short-term financial goals and keeping an eye on the real estate market. Then, by refinancing at a strategic time, you'll reduce your interest rate and maximize your savings.