Ready to Move? A Guide to Using HELOCs to Buy Another House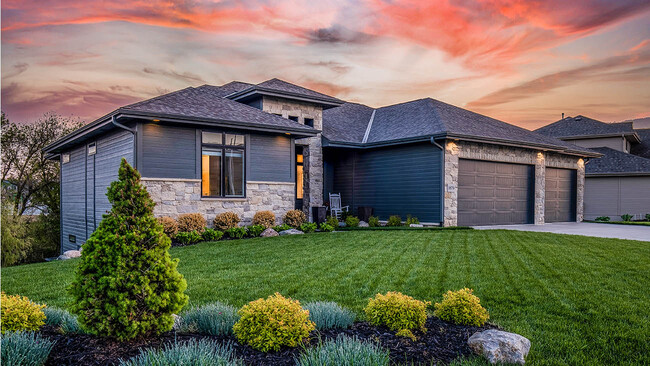 Published June 22, 2022
Timing is everything once you've decided that using a HELOC to buy another house is your best option. If you're planning to sell your house, you should know all the guidelines and restrictions for this particular line of credit. Before you use a HELOC to buy new home property, consider some of the main advantages.
Lower interest rates: Lenders typically put a higher mortgage rate on an investment property. If you have a lot of equity and borrow against your primary residence, you'll likely secure much lower rates.
Easier qualification: Using a HELOC to buy a new home is always a risk. However, you can qualify more easily in some cases. You are offering your home up as collateral, and many lenders will see that as a marker of financial security.
Asset preservation: Homeowners, especially those nearing retirement, may feel more comfortable with using a HELOC to buy another house. You can create long-term issues if you draw from a retirement fund. You'll also want to avoid borrowing from an emergency fund. You can access cash through your home's equity and still keep yourself protected for the future.
Even if you're concerned about getting a HELOC to buy a new home, you may have additional options. Outlining how the pros and cons affect you personally will help you better prepare for any next steps.
When to get a HELOC before selling?
Getting a HELOC might make sense if you're set on moving elsewhere or ready to downsize to a more manageable home. If you're planning on using HELOC to buy another house, you must plan accordingly. Lenders will not let you borrow against your house once you've listed it. You'll need to secure your line of credit before you call a realtor.
Lenders typically don't care how you repay your HELOC. You can start arranging your plans to sell as long as you repay it in full before you close on your first property. You won't be able to use your house as collateral for the HELOC once you no longer own it.
Ways to improve your finances before getting a HELOC
You may need to improve your financial health before you consider using a HELOC to buy another house. Saving, making investments, and cutting back on spending are long-term endeavors. Give your finances a boost before you get a HELOC to buy new home in the following ways:
Track your spending: Look at where you spend most of your money. Review and identify the non-essentials, such as eating out and entertainment. Calculating your expenses at the end of each month can shine a light on where you should tighten your budget.
Protect yourself online: Explore setting alerts on your bank accounts and credit cards. The companies can then alert you if there is any unusual or suspicious activity. You will need to secure your finances before using HELOC to buy another house. Making sure your financial account passwords are unique is a good first step.
Improve your personal savings rate: You can calculate your disposable income in a few steps. You'll need to calculate both your income and savings for the year. Then, you will divide your savings by your income and multiply by 100. Improving your percentage point gives you greater security if you use a HELOC to buy new home properties.
Raise your credit score: Pull your credit report to see what you're working with. You can access better rates with a higher credit score and possibly save tens to tens of thousands of dollars in the long term. Look for credit report services that provide "soft" pulls so that you don't accidentally affect your score.
Using a HELOC to buy another house is not a quick or simple decision. If you're looking for other ways to prepare for the sizable investment, get in touch. Our mortgage consultants will look at your finances and offer insight for possible steps moving forward.
The pros and cons of using a HELOC for a down payment
Taking cash out of your first house to cover a down payment for a new house is risky. The benefits and drawbacks of using a HELOC to buy a new home differ for everyone.
Pros
Zero balance: You may spend months navigating the homebuying process. If you choose a traditional cash-out loan instead of using a HELOC to buy another house, you might risk repaying the borrowed funds before you can use them. You can keep a HELOC at a zero balance and avoid paying it off until you're ready to use the cash.
Revolving line of credit: You can repay and reuse your HELOC credit line. Make sure that you don't exceed your set credit limit.
Cons
Losing your home: Putting up your first home as collateral will hurt you if you're not prepared. Your lender may foreclose on your first property if the second home falls through and you default on your HELOC.
Higher interest rates: You may need to pay higher rates when using a HELOC to buy new home properties. Weigh your options before using HELOC to buy another house and determine whether you can manage the variable interest rates.
You can also cover a new home's down payment without offering up your other home. Some of the methods can include speaking with someone that you are close to for help or pursuing other programs. Some of these assistance options are:
Down payment assistance programs

401(k) loans

Down payment gifts
Although you're likely trying to sell sooner rather than later, look at the long-term effects. The one thing that's riskier than getting a HELOC or similar loan is only thinking in the short term.
Find a lender you can trust
Make your life easier by comparing your possible down payment options with our down payment calculator. If you get one of our loans, our mortgage consultants will help walk you through the prequalifying steps. At American Financing, we know that using HELOC to buy another house works for some people. We still strive to look at each financial situation and render guidance for the most practical, custom options.