Should You Refinance Your ARM Loan?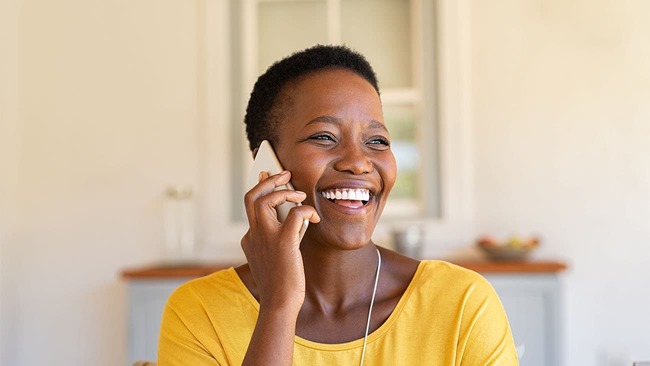 Published May 2, 2022
Choosing to refinance an ARM loan is a popular option for homeowners across America. In most cases, homeowners choose to refinance their ARM loans to access more stable monthly payments before the adjustable-rate period begins. 
You have a range of options at your disposal when you want to refinance ARM loans. These options include everything from moving to another ARM to refinancing into a fixed-rate loan. This article explores what it takes to refinance an ARM loan and the many options from which you can select.
Refinance ARM loan options
Several viable options are available to folks who want to refinance ARM loans. The option you choose depends primarily on your reason for refinancing. For instance, a cash-out refinance loan may be ideal for homeowners who need access to cash to pay off debt or make home improvements. On the other hand, refinancing into a fixed-rate loan with a shorter term can help you own the home outright faster and with a stable mortgage payment. 
Here are three of the main refinance ARM loan options. 
Moving into another ARM
Refinancing an ARM into another adjustable-rate mortgage is an often overlooked but potentially strategic option. It's possible to save money with this move depending on your current interest rate and the amount of time that remains on your existing loan. You will have received a fixed-rate term when you first obtained an adjustable-rate mortgage. This term can last for anywhere from 3 to 10 years, during which your interest rate will not increase from the introductory rate. 
Once you near the end of the introductory period, it's possible to refinance your ARM loan into another ARM loan – especially if current interest rates are relatively low. If you believe that interest rates will increase considerably in future years, locking in another fixed term at the beginning of the loan may be a good option. Keep in mind that a lower interest rate means that your monthly mortgage payments should be lower. However, you should expect to pay closing costs with this option, which typically total between 2% and 6% of the principal amount borrowed.
Switching to a fixed-rate loan
When folks refinance ARM loans, they are most likely to switch to a fixed-rate mortgage. Even though fixed-rate loans can come with a higher interest rate than the initial ARM rate, many homeowners find these loans preferable because of the consistent payments. Knowing that your monthly payments will remain the same should allow you to create a monthly budget without issue. Even though adjustable-rate mortgages come with lower introductory interest rates, these rates can increase once the initial period is over. This makes it challenging to make long-term financial plans.
If national interest rates are much higher than when you obtained an adjustable-rate mortgage, your monthly payments could increase substantially once the fixed-rate introductory period is over. Refinancing to a fixed-rate loan means that you no longer need to worry about rates increasing. In addition, if you've already paid off a considerable amount of your existing loan, refinancing should also significantly lower your monthly payments. It's possible to switch to a 15-year refinance, or a 30-year refinance mortgage, depending on how quickly you'd like to pay off the home.
Choosing a cash-out mortgage refinance
Yet another option at your disposal is to opt for a cash-out refinance. Keep in mind that a cash-out refinancing loan is meant to be larger than the existing mortgage it replaces. For example, let's say that you've paid off $100,000 of your original mortgage, which was for $250,000 at the outset. In this situation, you still owe $150,000 but have also built up $100,000 in equity. A cash-out refinance allows you to convert some of your equity into cash, which you can use to pay for everything from home improvements to consolidating debt. 
The refinancing loan you take out will cover the $150,000 you still owe and any additional funds you require from the equity you've built up. For instance, you could obtain $25,000 for home improvements, which will be included in the loan amount but will become available as cash. Cash-out refinance loans are available with both adjustable rates and fixed rates. 
How to know if you're ready to refinance an ARM loan
Consider the following checklist if you're not 100% certain that refinancing your ARM loan is the right move for you. An ARM refinance may be the best option if:
You no longer want to deal with the differing monthly payments caused by adjustable interest rates

The interest rate on a new loan would be lower than your current interest rate

You want to shorten your mortgage term from 30 years to 15 years

You'd like to pay off your remaining debt or make an addition to your home

Your financial situation is better than when you took out the initial loan, which may result in lower interest rates
If any of these reasons apply to you and your situation, you may be ready to refinance your adjustable-rate mortgage. Since it's impossible to predict if interest rates will increase or decrease over an extended period, moving to a fixed-rate mortgage would allow you to lock in a specific rate for the life of your loan. 
On the other hand, switching from your current ARM to another ARM may be beneficial if you can lock in a lower rate for anywhere from 3-10 years. This is an especially attractive option for people who want to move in the next 3-10 years. 
You might also be able to switch from a 30-year refinance to a 15-year refinance. If your finances are currently similar to or better than when you were first approved for a mortgage, there are very few downsides to refinancing. The process is essentially the same as applying for the initial mortgage loan, so there shouldn't be any surprises. 
Financial Qualifications Needed to Refinance ARM Loan
Even if you know that you want to refinance an ARM loan, there are some financial qualifications that you must meet for your lender to accept your application. First, keep in mind that anyone who wants to refinance an ARM loan must wait a certain amount of time after receiving their first mortgage. 
If you're selecting a cash-out refinance, you must wait at least six months following the closing of your original mortgage. If you have an FHA loan, you must wait 210 days. Some of the financial qualifications needed before applying for a refinance include:
A credit score of 620 or higher

At least 20% equity if you want a low interest rate

A debt-to-income ratio of 43% or lower

Title insurance

Extensive financial documentation to prove income
If you meet these qualifications, loan approval should be relatively straightforward. 
Refinancing an ARM loan is an excellent option if you want to switch to a fixed loan, a shorter loan term, or a cash-out refinance. As long as you meet the financial obligations listed above, you should qualify for this type of loan. Schedule an appointment today to learn more about refinancing a loan and what this process entails.