The Ins and Outs of Refinancing from 30- to 15-Year Mortgage Terms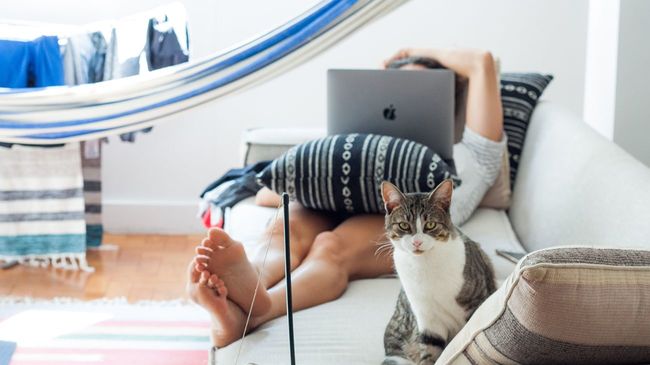 Published April 20, 2022
Mortgage refinancing means paying off an existing loan with a new one. Typically, homeowners refinance their mortgage to take advantage of a lower interest rate to reduce monthly payments. 
While low mortgage rates can incentivize a homeowner to restructure their loan, the decision to refinance should be based on personal circumstances; this week's interest rates shouldn't be the final factor in whether you refinance. 
The new mortgage loan should have better features that upgrade your long-term financial situation.
Refinancing from 30- to 15-years: Myths and misconceptions
Believing the many myths surrounding 15-year refinances can cost both time and money. Here are some of the most common misconceptions associated with this type of refinance.
Myth #1: A 30-year fixed-rate mortgage is always the best
Most first-time borrowers choose a 30-year fixed-rate mortgage, enticed by the low monthly payments stretched across an extended period, but other options may be better for your situation. 
Refinancing from 30-year to 15-year mortgage terms can allow you to own your home outright for less money over less time. Additionally, shorter-term loans traditionally have lower interest rates. 
Myth #2: Refinancing your mortgage isn't worth the effort
Some financial experts say you can treat a 30-year mortgage like a 15-year mortgage to reap similar financial benefits without the added closing costs. This means you'll be paying twice as much without going through the effort of refinancing. However, this advice falls short for homeowners with long-term financial goals. 
Lowering your interest rate by one percentage point – which is only possible with a refinance – can lead to massive savings. Depending on your financial situation, you might save anywhere from $6,000 per year to $90,000 over the life of the loan. That more than outweighs the savings you might get in treating a 30-year mortgage like a 15-year loan.
The basics of refinancing a mortgage
When you refinance your mortgage, your lender will replace the old loan with a new one. There are two main ways to restructure a mortgage: rate and term or cash-out refinance.
Rate and term refinance
Refinancing from a 30- to 15-year mortgage will result in a shorter payment term. In most cases, this will also yield a lower interest rate.
With the market's current low rates, refinancing from a 30-year to 15-year mortgage can sometimes result in equal or only marginally increased monthly payments as the original 30-year loan. This is possible if you purchased your home at an exceptionally high-interest rate and refinance into a standard 15-year fixed-rate loan.
Cash-out refinance
Some homeowners opt for a cash-out refinance. This will allow you to refinance up to 80% of your home's current value for cash. 
Keep in mind that you don't always save money with a cash-out refinance. Instead, you'll benefit by securing financing for an upcoming project, like a home remodel or a college education. You might also benefit by securing a lower interest rate. Remember that a cash-out refinance will increase the amount of the lien. You'll need to pay all the withdrawn cash back to the lender. 
Pros and cons of refinancing from 30- to 15-year mortgages
Below are the pros and cons of refinancing from 30-year to 15-year mortgage terms, assuming that both options have fixed rates and payments.
Pro: Less total interest
Refinancing from 30-year to 15-year mortgages costs you less money because of reduced interest payments. The mortgage cost is based on an annual interest rate, and since you borrow the money for half the time, you pay less interest than what you'd owe over 30 years. Using a mortgage calculator can give you more concrete numbers based on your circumstances.
Pro: Reduced interest rate
Because shorter-term loans are cheaper and less risky for lenders, a 15-year mortgage usually has a lower interest rate. You can often save between 0.25 and 1% compared to a 30-year loan.
Pro: "Forced" savings
15-year mortgage payments are almost always higher than 30-year payments. Financial planners call this "forced" savings. Instead of taking the difference from a 30-year loan and investing in the stock market, you put this money into your house, which will appreciate at a different rate.
Con: Higher monthly payments
A 15-year mortgage needs to be paid in half the time, which increases the monthly payment. For example, a 30-year loan on $240,000 at 5% interest has a monthly payment of $1,288, compared to $1,898 for the 15-year.
Con: Less liquid savings
You'll have less liquid savings with a 15-year loan because you pay more on the house per month. This reduced savings could cause you to forgo saving for other financial goals, such as retirement or a child's college tuition.
The process of refinancing from 30- to 15-year mortgages
When deciding to refinance, your current home equity is the first piece of information you'll need. If your house is worth less than when you first started paying, it won't make sense to refinance. 
You should also remember that refinancing from 30- to 15-year usually costs 3 to 6% of the loan amount. However, there are ways to reduce the cost or wrap them into the loan. 
When you're ready to tackle the mortgage refinance process: 
Set a goal: Whether it's to reduce monthly payments or shorten the loan term, know your goal before taking action. 

Apply for a mortgage with our lender: Submit your application or get in touch with one of our dedicated mortgage specialists. 

Lock your interest rate: Once you lock the interest rate, it's fixed for a specified period. We will work with you to close the loan before this lock expires. 

Close on the loan: There are the costs associated with the loan. Closing on a refinance is exactly like it is with a purchase loan, but you already have the keys to your home. 
The bottom line
Like most financial transactions, refinancing from 30- to 15-year mortgages is a complex effort that requires due diligence. Speaking with one of our agents can help you get quick answers to your concerns, helping you decide whether refinancing is a good option for your home.