When Does it Make Sense to Refinance From 15 to 10 Years?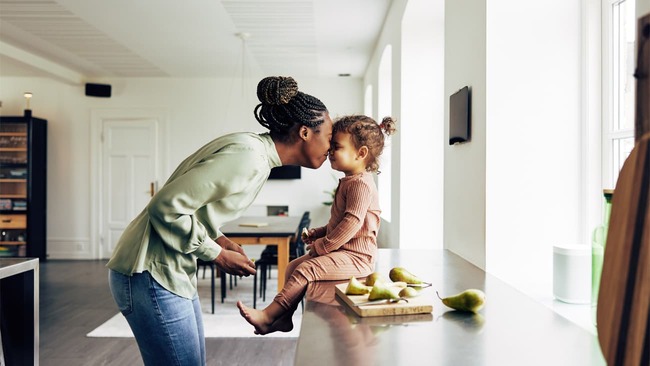 Published March 23, 2022
People with mortgages who want to refinance from 15 to 10 years are highly motivated to pay off their homes. These homeowners have the financial ability to pay off their mortgage in less time. They also want to own their home outright. If you're in this position, you may find yourself wondering whether now is the right time to make such a big financial decision. Plus, ever-changing interest rates are bound to influence your decision-making process. 
In general, you might consider refinancing from a 15- to a 10-year mortgage if: 
You want to focus solely on paying off your home
You want to hold off on making other financial investments
You recently inherited money
You experienced a long-term increase in income
The demand for refinancing declines
Consider the full context of your entire mortgage before deciding to refinance from 15 years to 10 years. Opting to refinance for a shorter loan term can make long-term sense for one person but not necessarily for another homeowner. To see if a 10-year mortgage fits into your financial plan, here's what you should consider.
What refinancing from 15 to 10 years means for homeowners
Refinancing from 15 to 10 years means that you replace your longer-term loan with a shorter one. In doing this, you gain access to two real benefits. The first is, of course, that you will have a shorter term. The prospect of a shorter-term excites many homeowners who want to call their homes their own. 
When you refinance into a shorter term, you will also have access to a lower interest rate. Together, these factors mean that you will pay notably less interest over the loan's life - sometimes in the hundreds of thousands of dollars.
It's a big decision when you decide to refinance from 15 to 10 years. Refinancing can affect your mortgage experience in these ways:
Larger monthly payments: While less ideal for some homeowners, this may benefit your specific financial circumstances. If you're seeking out a 10-year mortgage, you probably have a lot of financial discipline. Qualifying for the mortgage also means you have a consistent cash flow.
Less financial adaptability: Homeowners with a 10-year mortgage will likely have fewer funds available for other spending needs. Make sure to consider how refinancing will influence your ability to invest in retirement savings or a fund for emergencies.
Build faster equity: You may have reservations about the higher payments connected to 10-year mortgages. If it is within your means, you can choose a shorter loan term to establish equity at a much faster rate. A more significant amount of your monthly payments will go into the home to achieve that goal.
Choosing to refinance from 15 to 10 years comes with numerous considerations. Even if you prefer a shorter term, your financial circumstances affect your eligibility for 10-year mortgages more than any other.
Why is refinancing from 15 to 10 years a good choice?
You may have set your sights on a specific goal that makes refinancing to a 10-year mortgage a viable option. This may include paying off the mortgage before retirement or perhaps before paying for your child's tuition. In addition, looking into a 10-year loan can help fast-track ending your mortgage payments. Additional reasons why refinancing from a 15- to a 10-year mortgage may be a good choice include:
You don't intend to move soon: You may not save money if you refinance and plan to move in a couple of years. Alternatively, homeowners who have a steady cash flow and intentions to put down roots can find benefits from refinancing to a 10-year term. They will quickly gain more of a stake in their long-term home.
Rates are lower: Homeowners looking to refinance from 15 to 10 years have access to lower interest rates. You may also choose to refinance if you find your home value and credit have increased.
You have an adjustable-rate mortgage: There may come a time when you want to switch from an ARM to a fixed rate. Refinancing to a 10-year mortgage might make sense to avoid paying rates that adjust at varying intervals after the first ten fixed years.
You plan on retiring: Individuals with a steady flow of income may opt to refinance to a 10-year mortgage as they approach retirement. If you want to close out your mortgage before you retire, pursuing a 10-year term will serve you well. Guarantee in advance that you have a strong retirement fund set in place.
When you're ready to discuss a motgage refinance from 15 to 10 years, make an appointment online with us for a free mortgage review. You can also call (866) 891-7332 to discuss your mortgage or ask questions about the refinancing process.
Is it worth refinancing to a 10-year mortgage?
Whether it's worth it for you to refinance to a 10-year mortgage depends on a handful of factors. First, if you want to pay off your mortgage and have the funds, the shorter mortgage term might be worth higher monthly payments. If you can meet the down payment, refinancing to a 10-year mortgage can help you save on interest compared to other mortgages. You have options if you want to refinance from 15 to 10 years. Finally, you can refinance to a 10-year mortgage at a later date when your income will allow for it.
Discover custom options with your term, your mortgage
Along with customizing other loan programs, we offer a personalized Your Term, Your Mortgage program. We are the only national lender offering this type of customized loan. For example, if you're not ready for a 10-year mortgage, you might instead be interested in a 12- or 13-year loan. You can call us directly or fill out the form to learn more about your specific loan situation. One of our mortgage consultants will commit themselves to helping you see what your situation would look like if you decide to refinance to a personal loan term.
The bottom line is that our program enables you to refinance your mortgage and avoid starting the entire term over again. You get to select a term of 10 years or longer based on your budget. For people looking to refinance from 15 to 10 years, the program lets you choose your benefits, like consolidating debt and accessing cash.