Your Best Options When You Refinance at 15 Years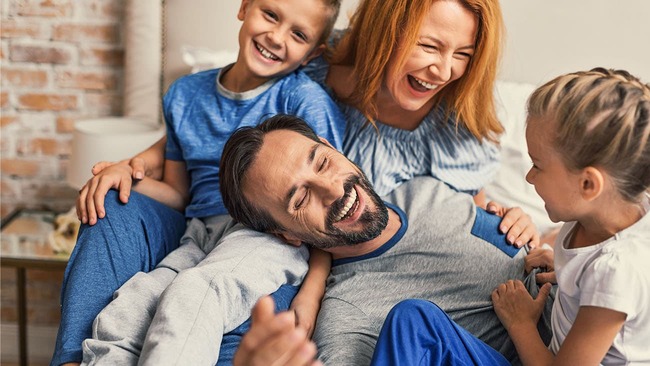 Published April 4, 2022
Monthly payments can be onerous, but the chance to refinance at 15 years allows you to improve your situation considerably. By taking advantage of the options available, you can rearrange your mortgage and set yourself up for a more prosperous future. 
If you're 15 years into a 30-year loan, now might be the perfect time for a mortgage refinance. With the right strategy, you can obtain a new mortgage that better corresponds to your financial goals. For example, some homeowners look for lower interest rates that will bring down the total cost of financing. 
Others opt for an aggressive paydown schedule that gets them equity faster. Whatever approach you ultimately take, you can refinance at 15 and give your overall financial health a major boost. 
Why consider a refinance at 15 years?
After 15 years with your mortgage, your financial situation has likely changed considerably. Some of the priorities you had when you purchased your home have probably diminished in importance, while other concerns have moved to the top of your mind. When circumstances change, it makes sense to adjust your mortgage accordingly. 
Perhaps you're now eager to gain as much equity as possible in your home. In that case, a refinance at 15 years can help you make payments faster. You might also be interested in taking advantage of lower interest rates. 
By shopping around for the right refinance option, you could find a deal that significantly lowers the total cost of financing. In some cases, you can even secure a cash-out refinance that puts money in your pocket immediately. This influx of cash can help you invest in home improvement projects that will positively impact your property's value. 
Refinance options: How to refinance at 15 years
There are lots of ways to refinance at 15 years. Some strategies will provide you with additional money in the short term, while others will save you on interest rates down the road. Ultimately, you'll need to choose the specific refinancing option that best suits your circumstances. The good news for homeowners is that the variety of refinancing opportunities provides almost everybody with a workable alternative. 
15-year fixed-rate loan
Refinancing to a 15-year fixed-rate loan is a great option for anyone with the flexibility to invest now in their long-term financial health. While your monthly payments are likely to go up, you'll manage to pay off your mortgage faster. You'll also start gaining equity in your home more quickly than before you decided to refinance at 15 years.
A mortgage payment is a significant monthly expense, and it's always nice to pay your debts sooner rather than later. However, before choosing to refinance at 15 years, you should ensure your finances can handle the increased payments. The last thing you want is to commit to an aggressive payment plan that ultimately proves unrealistic.
From ARM to fixed-rate mortgages
Switching from an adjustable-rate mortgage (ARM) to a fixed-rate mortgage can give you more financial stability. While ARMs are great for offering affordable terms, they come with inherent uncertainty. The favorable terms aren't likely to last, and you could soon find yourself paying much more than you had expected. If you can afford to make the switch, a fixed-rate mortgage will help you pay off your mortgage faster without worrying about unpredictability. 
There are a few situations that make switching to a fixed-rate mortgage a desirable option:
If your ARM is about to reset, you should consider refinancing before a higher interest rate takes effect. 

If you're planning for the future and stability will impact your plans, switching to a fixed-rate mortgage can give you the consistency necessary to budget accurately.

If you're sure you're going to be in your current home for the foreseeable future, you're sure to recoup the closing cost of refinancing thanks to favorable terms. 
Even if you don't fall into any of these categories, refinancing from an ARM to a fixed-rate mortgage could make good financial sense. As nice as the lower ARM payments can be, the predictability of a fixed rate will make it easier to plan your financial future. 
Refinancing into a 10-14-year term 
For people who find themselves in sound financial shape, it can make sense to refinance into a loan with less than 15-year terms. These types of mortgages require higher monthly payments, but they also allow you to pay off your loan far faster. The sooner you pay off your mortgage, the more you'll save on interest rates. Owning your home outright will also put you in a favorable financial situation for the future. 
A shorter mortgage brings all sorts of benefits, but you need to make sure you can afford it before you choose to refinance at 15 years. If you take on a loan that you can't keep up with, you'll only force yourself to go into debt in other areas. There's no sense taking on an aggressive payment plan if it prevents you from paying off your credit cards. Take a careful look at your financial decision, and then decide how ambitious an approach you can afford to take. 
Cash-out refinance
With a cash-out refinance, you can switch to a mortgage larger than what you currently owe. Then, by promising to pay more in the future, you can immediately receive the difference in cash. This approach, perfect for anyone who needs cash and wants to refinance at 15 years, allows you to use your mortgage as a means of accessing funds. 
While promising to pay more in the future might seem like a short-sighted strategy, cash-out refinancing can actually improve your financial health. The key is to spend the money you receive on something that increases the value of your home. If you invest the money in home improvement projects, you'll make the property more appealing to potential buyers. This, in turn, will raise your property's value and help you grow your wealth.