Can I Refinance My 7-Year ARM?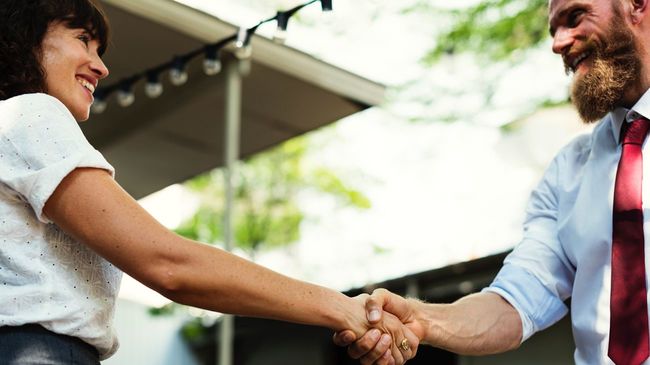 Published May 4, 2022
If you're looking to refinance a 7-year ARM, you should know the ins and outs of the process – from pros and cons to the best times to refinance. There are numerous refinance loans available, and it's important to know which will work best for your existing mortgage. So whether you're looking to refinance an existing 7/1 ARM or are interested in refinancing into a 7-year adjustable-rate mortgage, here is what you should know. 
What to expect when you purchase a 7/1 ARM
A 7/1 ARM is a type of adjustable-rate mortgage. It's a loan that starts with a fixed rate for the first seven years. The rate then becomes variable after that 7-year fixed period. Borrowers who opt for this type of mortgage often do so with an eye toward the future. They want to cash in on existing low rates but will need to keep tabs on market fluctuations for when they eventually transition into the adjustable-rate portion of the loan. Fluctuating interest rates will result in changes to monthly mortgage payments, as well as how much equity the homeowner pays into the house.
Before purchasing a 7-year ARM, consider the difference between your introductory interest rate and your new variable rate. You must adjust your budget to ensure that the higher interest payments don't cause financial hardship. It's also important to realize that, while interest rates are currently low, they aren't likely to remain this low forever.
Many people who initially purchase a 7/1 ARM expect to refinance the loan before the fixed-rate period ends. There are several refinancing options to consider – any of which can reduce costs, reduce interest paid, lower mortgage payments, and/or utilize home equity.
Can I refinance a 7-year ARM?
Choosing to refinance 7-year ARM loans is a big decision, but it can be worthwhile to many homeowners. For example, folks who opt for a 7/1 ARM can choose to refinance into a fixed-rate or another adjustable-rate loan before the fixed period expires. This allows the homeowner to continue paying a low interest rate.
However, there are certain costs associated with a refinance 7-year ARM. Closing costs typically account for 2-6% of the loan amount, and in many cases, they must be paid up-front. For some owners, the cost of closing does not outweigh the gains gleaned from the refinance.
If you're unsure whether you're ready to refinance a 7/1 ARM, let us know. You can schedule an appointment or call us at (866) 889-6896. One of our specialized mortgage consultants will help you assess and understand which options are best for you and your financial future. 
The best refinance loans for a 7/1 ARM
Homeowners looking to refinance a 7-year ARM will have various options to choose from. A cash-out refinance might be best if you're interested in tapping into home equity to make repairs or consolidate debt. Planning to move in a few years but want to maintain a low interest rate? Refinancing into another adjustable-rate mortgage could be just what you need. If your goal is to pay off the home faster and with fewer interest costs, a fixed-rate refinance may be the way to go.
Remember that a refinance mortgage is rarely a one-size-fits-all solution. For example, if you don't want another 30-year loan but aren't ready for a 15-year term, consider our Your Term, Your Mortgage option. This allows you to select a payoff period that works with your current financial situation. Schedule an appointment to learn how this unique financing option can benefit your home. 
The best times to refinance a 7/1 mortgage
People looking to refinance 7-year mortgages are likely wondering about the best time to refinance. The best time depends on your personal situation. Refinancing when rates are low can be beneficial, but it's never a good idea to postpone a refinance until rates decrease. The market is impossible to predict, and waiting for rates to drop could mean you miss an opportune window to refinance. 
Many people choose to refinance before their loan moves to the adjustable-rate period. Others decide to refinance sooner, especially if they plan to move, want to change how their loan is structured, or want to tap into home equity via cash-out refinance. In most cases, you are ready to refinance if you can articulate a specific goal of the refinance – whether that be to cut interest rates, pay off the home faster, or reduce monthly payments. 
Refinancing your 7-Year ARM when it's about to reset
Many homeowners with adjustable-rate mortgages refinance just before the fixed-rate period ends. In some cases, adjustable-rate mortgages will modify down after the fixed-rate period. But in many cases, they will at some point rise above that initial fixed rate. For some, the guarantee of a fixed monthly payment is enough to justify refinancing into a new loan – whether it be a fixed-rate loan, another 7/1 ARM, or a different type of adjustable-rate mortgage. Doing this can help pay down equity faster and lock in a more secure mortgage payment for several years to come. 
If you're interested in refinancing after the initial 7-year period, consider a fixed-rate 15-year refinance. Or, if your home has gained enough equity, consider a cash-out refinance, which can be used to fund home improvement projects, large projects, and other investments. 
Should you refinance your 7-year ARM?
Whether you refinance or remain in your existing 7/1 ARM depends on three major factors:
Your equity in your home at the time you're considering refinancing

Your comfort with fluctuating mortgage payments

Current interest rates
If, for example, your mortgage rate is higher than the current interest rate, and if you have built up adequate home equity, now might be a great time for a home refinance. If you're looking for professional support, one of our experienced mortgage consultants can talk you through the best options.
As with any loan, the best way to make sure that you're going to be able to pay off your debt is to talk with your lender and review the possible refinancing options. This will help ensure that you're going to be able to pay off your home in an amount of time that's right for your needs.