The Best Times to Refi From 30 to 15 Years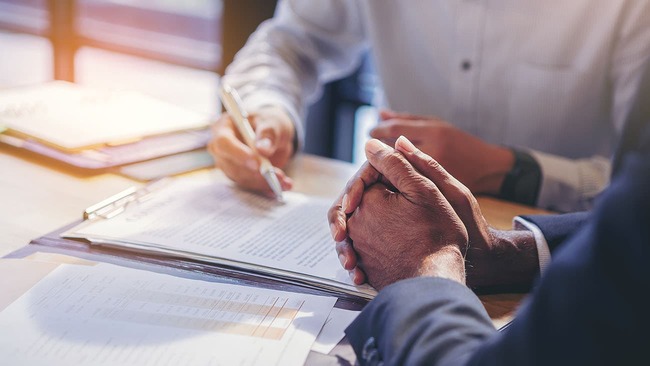 Published April 6, 2022
Homeowners all have unique motivations when deciding the right time to refi from 30 to 15 years. Some people who are ready to change their mortgage are motivated by owning their home outright. These homeowners often have the financial means and discipline to make the higher monthly payments for a 15-year loan.
Refinancing to a shorter-term mortgage can offer you distinct advantages. Still, if you keep an eye on how frequently interest rates change, you might hesitate. It can be tough to predict how changing rates will affect your fixed- or adjustable-rate loan. Keep in mind that even if mortgage rates touch record lows, they can and will rise again. Instead, focus on your personal finances and whether you have the security to refinance to a shorter loan. The timing for a mortgage refinance may be ideal if you:
Want to retire without a mortgage

Want your payments to cover more of the loan's principal balance

Hope to save money on interest over the loan's life
Pursuing a mortgage refi from 30 to 15 years requires homeowners to take some time and consider the full scope of their options. One of the ways to know if the timing is right is by discussing your options with one of our experienced, salary-based mortgage consultants. We will answer questions and can even help get you pre-qualified if you decide that the timing is right.
What is a 30- to 15-year refinance?
Many first-time homebuyers opt for getting a 30-year fixed mortgage rate. Refinancing to a shorter-term mortgage can enable homeowners to achieve a couple of desirable outcomes. A homeowner with a shortened term can pay down a mortgage quicker. Doing a refi from 30 to 15 years will help you save money on the long-term interest.
Homeowners seeking a 30- to 15-year refinance indicate that they have a steady cash flow. Proof of a greater financial cushion means more than your ability to meet a higher monthly payment. It also means that you can make additional, significant financial investments. Homeowners who refinance to a 15-year loan should have financial flexibility. Even in the case of unforeseen events, like time-sensitive home repairs, you should still comfortably meet your monthly mortgage payments.
Who should refinance to a shorter-term loan?
Ask yourself if refinancing is feasible or prudent. It can make sense to refinance in either case, but it will influence when you decide to do it. There are other questions to consider before you refi from 30 to 15 years. Lay out your finances and ask:
What are the cost differences? First, review the full scope of your finances to see how a new rate would affect your monthly budget. Then consider how these differences will play out over the entirety of the loan's life once you cut it in half. Homeowners can use our mortgage calculators to input their current mortgage to view their refinance options. As a result, you can get a clearer perspective on the potential cost savings.
How will it affect your taxes? Owning a home can offer two significant tax benefits. First, you can deduct the mortgage interest that you pay. Then, there are the state and local property taxes. If you refi from 30 to 15 years, consult with a professional about whether tax savings on the shorter loan will help you meet your financial goals earlier. Keep in mind that this only applies to you if you find it advantageous to itemize deductions on your federal return. Many tax filers typically accept the standard deduction.
How else are you using your money? Refinancing to a shorter term can make good sense if you don't feel stretched financially. Perhaps when you bought your home, your financial circumstances were significantly different. At the time, getting a 30-year mortgage may have suited you well because of its lower monthly payments. If you find yourself with extra, low-yielding savings each month, consider the possibility of doing a mortgage refi from 30 to 15 years. Putting your unused funds toward a higher monthly payment can put you in a better place once you reach retirement age.
Why do you want to pay off your home? It may feel like an obvious question, but every homeowner can have unique reasons for refinancing. Perhaps you want to be debt-free in retirement. Maybe you want to guarantee that you can leave something to your children. Focus on what allows you to use your money wisely. If you are unsure about the next steps, we can consult with you and guide you through the process.
The benefits of getting a refi from 30 to 15 years
Different mortgage lengths can provide homeowners with certain advantages. The critical factor is making sure that you get the mortgage that will give you the best benefits. As long as you are able to make the higher payments, a 15-year mortgage can:
Let you pay off the full amount faster

Allow you to build quicker equity

Help you sell your house even if the mortgage is not fully paid
Many homeowners are drawn to the idea of refinancing to pay off their mortgage in half the time. If you're in that position, make sure to weigh the benefits. Even if a refi from 30 to 15 years does not work for you right now, you can still choose to refinance that way in the future.
Refinance with Your Term, Your Mortgage
Homeownership can present you with some twists and turns. Our salary-based  mortgage consultants can help streamline your refinancing process. It is also important to remember that you do not have to refinance with your first lender. If you're interested in working with American Financing, we can help you regardless of with whom you took out your original loan.
Our personalized Your Term, Your Mortgage program is unique in offering all borrowers the ability to personalize their loan. So even if you're not ready to refi from 30 to 15 years, you can choose a 10-year or longer-term loan based on your budget.