Which Lowest 15-Year Refinance is Best for You?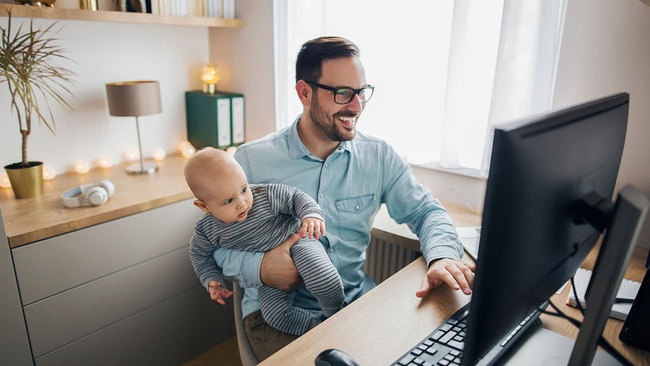 Published May 5, 2022
Now that you have established a fair amount of equity in your home over the last few years, you may be thinking about applying for a mortgage refinance loan. After all, the lowest interest rate for a 15-year refinance could set you up to enjoy a slew of benefits. These may range from paying off your loan sooner and reducing interest charges to getting cash equity out of your home and more. So, understandably, you may be concerned about finding the lowest 15-year refinance rate. However, before you start shopping around for the lowest rate, it is crucial to understand that the lowest rate you see may not always be the right mortgage for you. 
Why now may be a good time for a mortgage refinance
Since the 2008 recession, mortgage interest rates have remained astonishingly low. In fact, a 15-year refinance rate of below four percent has been commonplace for the past decade. However, since the middle of 2021, interest rates have trended upward. Moreover, they are expected to continue rising for the remainder of 2022. 
Still, even though the lowest 15-year refinance rate that you may find today could be well above four percent, now may be a great time to refinance your existing mortgage. In fact, even if today's rates are higher than the rate you currently have, refinancing today could still yield incredible benefits. 
The reality is that today's interest rates are still dramatically lower than they were before the last recession. In fact, the interest rate for a 15-year refinance at the beginning of 2000 was above 7.5 percent. With interest rates projected to rise slowly in the months and years to come, it is essential to understand that the time for locking in a rate below four percent may be gone. However, that doesn't mean you'll lose access to attractive refinance terms. 
As a result, you will notice that lenders and brokers advertise seemingly different interest rates for a 15-year refinance. At first glance, choosing the lowest 15-year refinance you can find makes perfect sense. However, a closer look reveals why this might not be the case. 
Why the lowest 15-year refinance rate may not be right for you
The interest rate you qualify for directly impacts your monthly mortgage payment. This affects housing affordability until your mortgage is paid off or until you sell the house. More than that, it could play a role in the maximum loan amount you qualify for and the amount of equity you can access. The interest rate also impacts the overall cost of the mortgage. There are clear benefits associated with locking in the lowest 15-year refinance loan rate you can find, but there are also some downfalls to consider.
The reality is that the Federal Reserve dictates monetary value, and this cost is the same for all banks. You may be wondering why some banks advertise the lowest 15-year refinance rate. Lenders can adjust the rate they offer by changing their fee structure because all lenders have in-house expenses that are associated with making a loan. For example, they may cover their office-related overhead through their lending fee. The cost of credit reports may be covered by the application fee. If you compare origination fees, you will likely notice a considerable difference between lenders. Lenders and brokers that offer the lowest refinance rate may have a much higher fee than those with a slightly higher interest rate. 
Commonly, the costs of a refinance are rolled into the mortgage loan. If you choose the lowest rate, you may have higher fees and access to less equity as a result. Otherwise, you may have a higher loan amount, which can impact your mortgage payment and loan charges. 
When shopping for the lowest 15-year refinance rate, it is essential to look at all of the factors together. Rather than comparing interest rates alone, compare loan amounts, cash-out proceeds, interest charges, and your estimated payment. When all aspects have been considered, you will be able to see which option is best for you.
Choosing the best time to refinance
When you search for the lowest 15-year refinance rate, there are additional factors to consider. Lenders and brokers will advertise an interest rate offered at a specific point in time. As you might imagine, they will advertise the lowest interest rate available to make their rates look more attractive. However, 15-year refinance rates fluctuate daily. 
You may see a rate offered by one lender and another lender advertising a rate that's 0.2% lower. However, when you read the fine print, you may notice that the rates quoted are for different dates. Because of this, you cannot accurately determine which lender has the best deal overall. Instead, you will need to compare apples-to-apples quotes after getting prequalified. 
Keep in mind that some lenders will advertise an "all-time low" rate. The purpose of this rhetoric is to appeal to your fear of missing out. This type of advertisement may encourage some applicants to apply before they are actually ready to do so. It could also entice them to make a decision before they comprehensively analyze all of the options ahead of them. Your mortgage will be a significant part of your finances for years to come, so you should not feel pressured to decide on something this significant without much research and consideration. 
What to look for in a mortgage lender
As important as it may seem to find the lowest 15-year refinance rate possible, be aware that the lender you select will play a major role in your loan experience. The lender may also affect the final loan terms you are approved for. Before you finalize your lender selection, take time to learn more about the company. Does it have a good track record for closing loans on time? After all, an interest rate lock is valid for a short period of time. If your loan does not close within that time frame, your rate may adjust higher before closing. Does the lender offer excellent customer service? Your relationship with the lender will continue long after the loan closes, so you want to ensure that you will have a great experience for the life of your loan. 
At American Financing, we are proud of the services we offer. If you'd like to get to know us better, schedule an appointment. We'll pair you with a dedicated mortgage consultant who can discuss your options and introduce you to some of the benefits we at American Financing offer all our borrowers.
Explore your mortgage refinance options today
You don't need to wait for the lowest 15-year refinance rate ever to benefit from a mortgage refinance. In fact, the many incredible benefits of a 15-year refinance may be within reach today. So explore your options and lock in a great rate whenever you're ready.