Don't Wait for the Lowest 15-Year Refi Rate. Refinance Today to Save Money.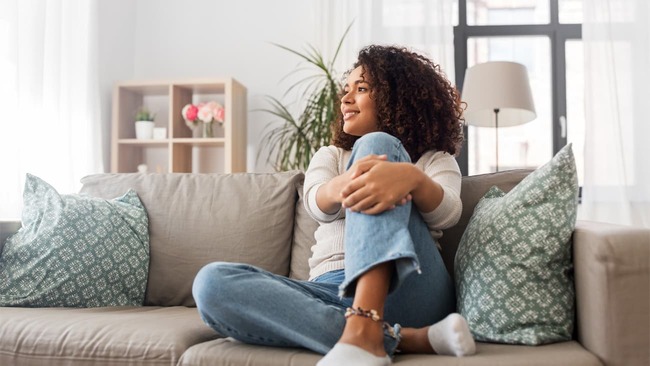 Published March 28, 2022
If you've been waiting for the lowest 15-year refi rates to become available, you could be stuck with your current mortgage for a long time. Rates change daily, and they're often completely unpredictable. 
Rather than waiting around to secure the lowest 15-year refi, it's best to refinance your loan whenever you're ready to do so. You'll start saving some money right away, even if interest isn't at its absolute lowest. Regardless of market fluctuations, refinancing now can save you hundreds of thousands of dollars over the life of your loan. 
How refinance rates have changed over time
Getting the lowest 15-year refi in history isn't possible at this point. Generally speaking, interest rates have been creeping up since they dropped in 2020. Rates are expected to rise further in the coming months and years. This indicates confidence in the market, but it doesn't mean it's a bad time to refinance your home. 
As of February 2022, interest rates have surpassed the record lows they reached in 2020 and 2021. These rates are expected to move up and down the scale over the rest of the year. Global tumult and unpredictable markets mean that already erratic rates will become even less predictable. 
The good news is that if you take a broader picture, you'll see that today's rates are still nowhere near as high as they were in 2018. Even worse, 2018's rates were way better than 2008, which was still better than in the year 2000. Going back even further, 1995 still holds the record for the worst interest rate since 1991. 
In other words, by looking at historical data, you can see that today's rates are a steal compared to prior times. So by taking out a new mortgage at the lowest 15-year refi you can find, you're practically guaranteed to cut your expenses and save some money. 
Why you shouldn't wait around for rates to drop
As previously mentioned, if you sit around waiting for the best possible rate, you're likely to never make a move. But if your original mortgage started in 2018, you could get a new rate right now that should make you quite happy. 
This is what you truly need to consider: It's not a matter of waiting to see what the best interest rate you can get will be. Instead, take advantage of any rate that's lower than what your current mortgage carries. That's how you'll start saving money right away. 
Let's say, for instance, that you want to purchase a generic e-reader device. You can get one today for $149. If you wait until Black Friday, the price may go down, or it may not. Either way, would you rather enjoy your e-reader for several months or take the chance that they might put it on sale later on? 
How a refinance will inevitably save you money
In the example listed above, the enjoyment you derive from your device is worth more than waiting around for several months before purchasing. However, the stakes are even higher when it comes to the lowest 15-year refi. Although you could keep waiting, the reality is that you'll be stuck paying a higher interest rate until you decide to refinance. 
For example, imagine that your interest rate is 6 percent, but you have the opportunity to refinance at 4 percent. By taking advantage of this opportunity today, you'll immediately begin to save 2 percent. Waiting for a better deal, which may never come, will cause you to continue to spend 6 percent. This doesn't make any sense, especially when you consider that you can refinance your home as many times as you'd like.
This is an important detail: You can refinance your home time and time again. Therefore, you can enjoy a cheaper rate today without having to worry about getting the absolute lowest 15-year refi. If rates become cheaper, you can simply refinance again to lower your expenses. Unless you can't meet monthly payments, there's really no way to make a mistake when it comes to refinancing. 
Getting started on the lowest 15-year refi available
Before you refinance your mortgage, you'll want to ensure you've gathered all the information you need. Remember to consider that there are several reasons to refinance, regardless of your exact rate. 
Reduce Your Monthly Payment - By getting the lowest 15-year refi or by extending your mortgage to 30 years.

Pay Off Your Loan Faster - Your monthly payments will go up, but you'll be able to pay off your home much quicker.

Tap Into Your Equity - You can get a new loan for more money than you need. This gives you the ability to make home repairs.

Make the Switch to a Fixed-Rate Loan - If you currently have an adjustable-rate mortgage, consider switching it to a fixed-rate loan. This allows your mortgage always to maintain the same monthly payment.
Once you've determined how to get the lowest 15-year refi, you should do the following. 
Set Your Goal - Whether you want to cut your expenses or reduce your mortgage period.

Lock Your Rate In - Whatever rate you're offered must be locked in. This guarantees your rate.

Close on the Loan - You can begin paying the lowest 15-year refi available as soon as you close on the loan.
Getting a mortgage refinance can free up a lot of money every month. Don't keep waiting for some magical rate that might never become available. Instead, pick up the lowest 15-year refi you can find today and start saving money.