How to Refinance a Jumbo Mortgage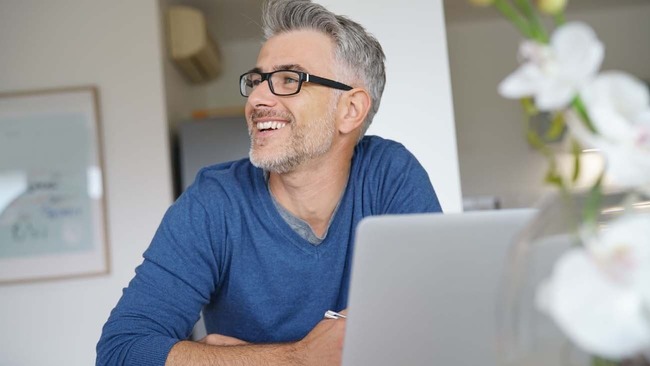 If you bought a higher-priced home, chances are you used a jumbo loan. This mortgage type allows borrowers to purchase a residence that exceeds the conforming loan limits set by Freddie Mac and Fannie Mae. There's a lot to like about jumbo loans, especially the ability to refinance down the road.
Let's take a closer look at what's involved with a jumbo refinance and whether it's beneficial for you.
Jumbo refinance steps
Think back to when you applied for your original mortgage. You probably dealt with several contact points, including a mortgage consultant and loan processor. Expect a similar process once you're ready to refinance a jumbo mortgage.
Talk to multiple lenders
Those looking for the best jumbo refinance rates should avoid working with the first lender they find. You want mortgage companies to earn your business, which could mean offering a lower rate or more flexible loan terms. Make it a point to compare options from three different lenders before deciding.
Get your financial paperwork in order
A lender must ensure you can repay a new mortgage, even if it's no longer a jumbo loan. That said, be ready to gather all necessary documentation such as tax returns, bank statements, and other proof of income. The sooner you can get this paperwork to your lender, the sooner you can close on your loan.
Schedule an appraisal
Most lenders require an appraisal as part of the refinance process. During this time, someone will come to your home and determine the accurate value of your property. If you live in an area where home values are rising, you might end up with a figure that keeps you from having to obtain private mortgage insurance or PMI.
Close on your new loan
You made it happen! As you probably remember from your first closing, this day involves several hours of signing paperwork related to your mortgage. You also have the choice to pay your closing costs at this time or roll the fees into your new loan.
How to qualify
Credit score - As a refresher, your credit score indicates your reliability with debt. Keep in mind that borrowers typically need a score of 680 or higher to qualify for a jumbo loan refinance. Don't get discouraged if you need to spend some time improving this number before talking to a lender.

Debt-to-income ratio (DTI) - Your debt-to-income ratio, or DTI, measures how much of your income goes toward recurring debt. For example, if you have a combination of student loans, car loans, and credit card debt, a mortgage consultant may be reluctant to lend you the funds for a new loan. That's why it's a good idea to pay off such debts and lower your DTI to 36% or better.

Cash reserves - Who knows what could happen after closing day? You could be let go from your once stable job or face a medical emergency that leaves you unable to work. These hypothetical scenarios are the reason lenders ask for proof of cash reserves.
When can you refinance your jumbo mortgage?
It's a question we get all the time: "How often can I refinance my home?" Though conventional loans typically have no waiting period, other programs such as FHA and VA loans require borrowers to wait six months before they can refinance. 
However, jumbo loans are slightly different because there might not be mortgage insurance in the picture. Since jumbo mortgages entail larger loan amounts and minimal protection for the lender, not every company offers them. That's why it's critical to keep the above requirements in mind and do everything possible to shore up your finances in advance.  
Advantages of a jumbo refinance
Borrowers refinance their jumbo loans for various reasons. As you'll see below, getting a new loan can help you save money, improve your home, or achieve other financial goals.
Lower rate
Take a peek at your latest mortgage statement. If your rate is significantly higher than today's rates, it's worth considering a refinance. You could save hundreds of dollars a month and thousands long-term!
Term flexibility
Would you rather not have a mortgage for 30 years? With a jumbo refinance, you can easily opt for a shorter term and pay much less in interest. This move makes sense for those earning more than they did when they had a jumbo loan.
Ability to turn your equity into cash
Whether you're envisioning major upgrades or minor repairs, a jumbo cash-out refinance could be the answer. This approach allows you to access a portion of your home equity as cash for whatever you need. Note there are specific requirements for a cash-out refinance and that you'll be taking on a higher loan amount in the end.
Get started today
We're here to guide you through your jumbo refinance. Give us a call at (800) 910-4055.