Securing a HELOC after Refinance: How Does it Work?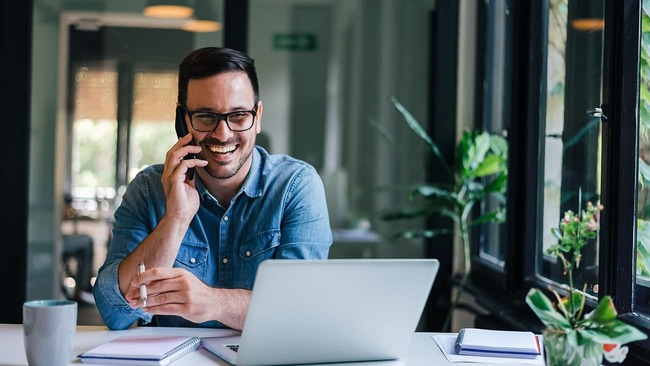 Getting a HELOC after refinancing a home can help homeowners feel financially secure. Significant expenses can be challenging to predict, and refinancing a home can be expensive. So if you've spent accumulated savings on refinance closing costs or perhaps a down payment, you might be looking for a way to secure funds if an emergency strikes. That's where a HELOC after a refinance can help. Taking out a home equity line of credit can provide confidence that you'll be able to handle unexpected costs if they strike soon after a refinance. 
What is a HELOC? 
A home equity line of credit, also known as HELOC, is a strategy for homeowners to get cash when they need it. HELOCs are a unique financial product for a variety of reasons. 
A HELOC is a line of credit that uses a home or mortgage as collateral. 

The amount of credit you can borrow with a HELOC depends on many variables, including your credit score, your income, the market value of the home, and other factors specific to your personal financial health. 

Homeowners who get a HELOC can access part or all of the amount guaranteed in the line of credit whenever they need it. This makes a HELOC a convenient option for people who prioritize financial flexibility. 

A homeowner with a HELOC will pay back the revolving credit line in monthly payments, just like any other bill. The HELOC is typically structured so that you only pay back a set portion of what you have borrowed at that time. 

A HELOC may be used to pay off larger expenses, like home improvements, credit card bills, or to consolidate higher interest-rate debts on other loans.

This type of loan typically has lower interest rates available than other loans, and the HELOC may be tax-deductible in some situations. 
When does getting a HELOC after a refinance make sense? 
In most cases, refinancing requires out-of-pocket costs to cover closing fees. These closing costs can total 2-3% of your mortgage. Therefore, many homeowners consider a HELOC to cover some or all of the refinance closing fees after refinancing. Additionally, even though a mortgage refinance will save you money in the long run, homeowners sometimes find that they don't have the cash on hand afterward to pay for other large or unexpected expenses. Therefore, getting a HELOC after a refinance may be appealing to some homeowners because the line of credit allows them to take out cash if they have an unexpected need or if the cost of a refinance drained available savings. 
Getting a HELOC after a refinance may make sense for other homeowners when big expenses are on the horizon, but there may not be enough time to save for them. The HELOC's line of credit is flexible; the whole amount does not have to be used immediately – or at all if the homeowner decides that the extra cash is not needed. The initial borrowing window will close after a set period, but borrowers can apply to have the credit line of the HELOC extended or renewed. The HELOC provides a safety net for some homeowners who may want to have cash available – even if it is ultimately not used.
How long after a refinance can borrowers get a HELOC? 
If you are looking into a HELOC after refinancing, timing can be an essential part of your decision. The amount of money you can access on a home equity line of credit is based on your accumulated equity. So, if you have refinanced your home mortgage and now owe more on the new mortgage than your home is worth, you will need to wait to apply for a HELOC until your equity has increased. Your lender or bank can look at your mortgage refinance numbers to help you to determine if a HELOC after refinance is possible or whether you need to wait for an increase in equity. 
Getting a HELOC after refinance
For homeowners seeking a line of credit to pay off significant expenses or bills, getting a HELOC after refinance can be a good option. A HELOC generally provides access to up to 85% of the value of a home. Unlike refinancing a mortgage or another loan, the average percentage rate, or APR, on a HELOC does not include points, fees, or other charges. Accessing a HELOC after a refinance can be a means of creating access to cash when needed it is needed most. When a homeowner has equity in their home, good credit history, and is willing to use their home as collateral, getting a HELOC can be an excellent strategy to secure emergency or investment funds.
Are there any other reasons to consider a HELOC? 
Sometimes homeowners have anticipated expenses looming on the horizon. Securing a HELOC a few years down the road may be an excellent option. Big life changes, like weddings, college educations, and home remodeling, come with large, unavoidable expenses. A home equity line of credit is an excellent way to leverage your home to access financing for some of life's most significant moments. A traditional loan may not be an option for many reasons, so a HELOC may be the best choice for homeowners. Since the HELOC is based on the homeowner's creditworthiness and other factors, this can be a viable option to help fund some of the most expensive but meaningful life experiences.